Jeremy Corbyn: Tom Watson says Labour leadership election 'inevitable'
Shadow Chancellor John McDonnell says Mr Corbyn is 'not going anywhere'
Lizzie Dearden
,
Ashley Cowburn
Wednesday 29 June 2016 19:53 Comments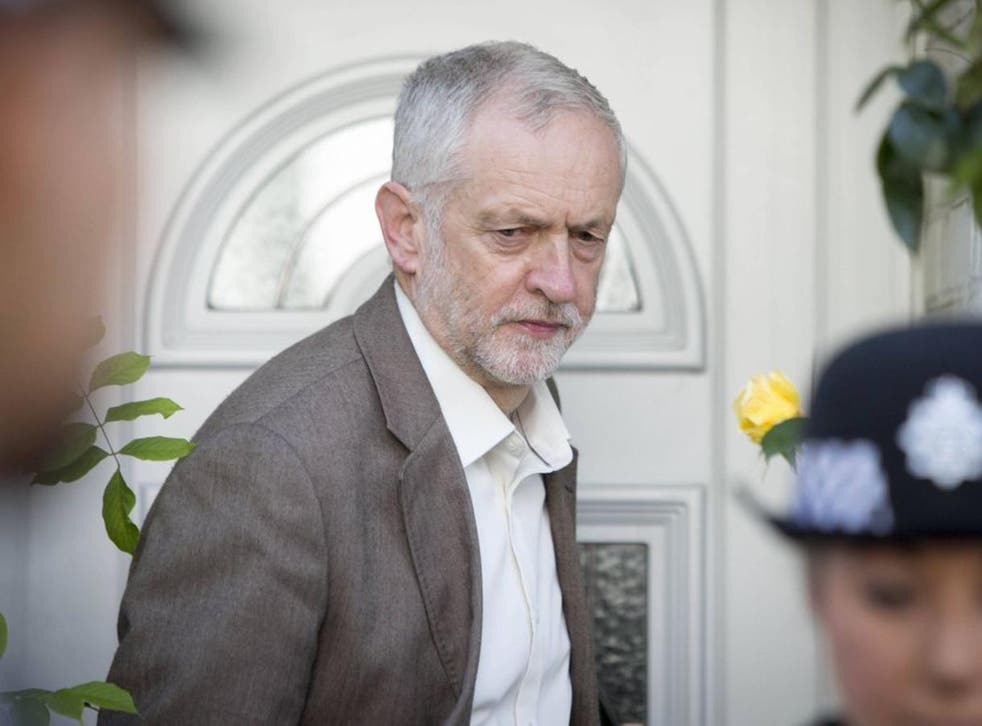 Labour's deputy leader Tom Watson has said a leadership contest is "inevitable" after Jeremy Corbyn remained defiant and refused to stand aside.
A source close to Mr Watson told the Press Association that he had tried to talk to Mr Corbyn about standing down but he refused to "engage".
The deputy leader will not be a candidate in the contest, the source added.
Miliband: Corbyn's position is untenable
"He tried to talk to him about going. He didn't want to engage. He won't stand himself but a leadership election is now inevitable," the source said.
Angela Eagle, the Labour MP for Wallasey who resigned from the shadow cabinet on Monday, was reported to be planning to challenge Mr Corbyn on Thursday afternoon if he does not step down.
It comes after the embattled Labour leader suffered a defeat yesterday when members of the parliamentary party voted against him in a no confidence motion – by a margin of 172 to 40.
Speaking to the BBC, Mr Watson accused shadow Chancellor John McDonnell of refusing to allow Mr Corbyn to stand down.
He added: "My party is in peril, we are facing an existential crisis and I just don't want us to be in this position because I think there are millions of people in this country who need a left-leaning government."
Mr McDonnell acknowledged that "we are likely to see a candidate come forward to challenge Jeremy," but told Sky News Mr Corbyn "is not going anywhere".
In pictures: Jeremy Corbyn reshuffle

Show all 11
But the shadow Chancellor said it was "ludicrous" to suggest he was trying to prevent Mr Corbyn from quitting.
"Having just seen Jeremy, he is buoyant, he is campaigning, he is doing his work here - he is not going anywhere," he added.
"He is basically standing as the leader of the Labour Party, if there is a contest he will be standing again."
A spokesman for the Labour leader said: "Jeremy Corbyn is determined to carry on with the job he was democratically elected to do."
The vote of no confidence has no constitutional force and is not binding on Mr Corbyn but Labour's National Executive Committee - the party's ruling body - can informally call a conference at any time and would be expected to if there was a major revolt taking place within the Parliamentary Labour Party.
Ken Livingstone, the former mayor of London, stepped down from Labour's NEC which he is banned from attending because of his ongoing suspension from the party.
"Another supporter of Jeremy Corbyn, Darren Williams, takes my place," he said on Twitter.

Register for free to continue reading
Registration is a free and easy way to support our truly independent journalism
By registering, you will also enjoy limited access to Premium articles, exclusive newsletters, commenting, and virtual events with our leading journalists
Already have an account? sign in
Join our new commenting forum
Join thought-provoking conversations, follow other Independent readers and see their replies