Jeremy Corbyn makes embarrassing U-turn on wage caps within hours of announcement
His own former expert advisers had branded the idea 'idiotic', 'lunatic' and 'incoherent'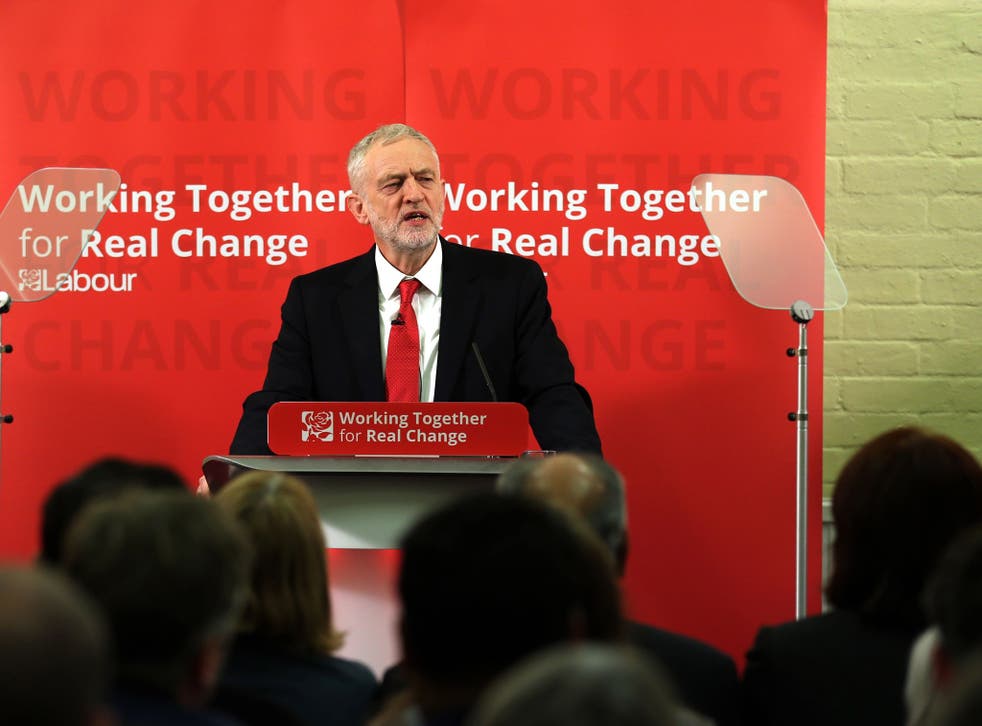 Jeremy Corbyn has been forced into an embarrassing climb-down over his idea on maximum pay caps after aides claimed he "mispoke" on the issue.
The idea to impose a limit on maximum earnings was mooted by Mr Corbyn in the morning, but then left out of a major speech in the afternoon in which he instead proposed other pay restraint policies.
The switch came after former close advisers branded the idea "totally idiotic", "lunatic" and "incoherent", while a frontbencher distanced herself from the policy.
The Labour Leader initially raised the idea of a maximum pay cap during broadcast interviews ahead of his first major speech of the year focusing on Britain's future after Brexit.
Then later, during a question and answer session following his speech in Peterborough, Mr Corbyn indicated that there were better ways of curbing executive pay.
He said: "You could set a limit on top pay. I think it is probably better to look at the ratio issue because that would then indeed encourage wage rises lower down and ensure a better sharing of the resources and profits in an organisation."
Asked why the cap plan was not followed up, a spokesman claimed he "mispoke" in the morning interview with BBC Radio 4's Today programme when he said he would like to see one, despite the fact that the Labour leader had also discussed the idea in an interview with Sky shortly after.
After the interviews, shadow work and pensions secretary Debbie Abrahams responded to a question on whether she would support a move to impose a cap on maximum earnings in the UK by saying, "it isn't a policy".
David Blanchflower, a former adviser to the Labour leader and ex-Bank of England Monetary Policy Committee member, said the idea was "totally unworkable".
"Corbyn max wage lunatic idea would generate a huge brain drain as smart people move abroad shows how out of touch he is," he wrote on Twitter.
"If I was still an adviser I would have told him it's a totally idiotic unworkable idea."
Join our new commenting forum
Join thought-provoking conversations, follow other Independent readers and see their replies