Jeremy Corbyn winning Labour leadership could threaten Tory plans to bomb Isis in Syria
The leading candidate is opposed to extending the RAF bombing campaign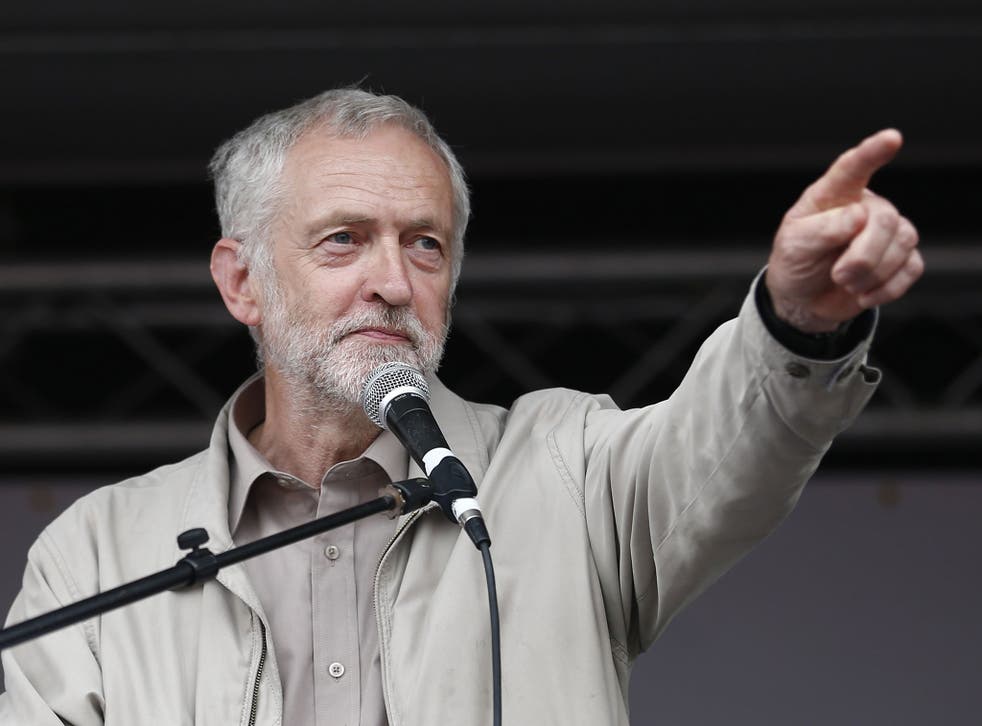 A Commons vote to extend UK airstrikes of Isis positions in Syria could be postponed if Jeremy Corbyn becomes Labour leader.
Three of the candidates in Labour's leadership race - Andy Burnham, Yvette Cooper and Liz Kendall - have left the door open to supporting action in Syria.
But Jeremy Corbyn, the left-wing candidate, opposes extending the RAF bombing campaign, and has previously warned: "The US is already bombing Syria and this has not stopped Isis. We need to cut off the supply of money and arms that is flowing to Isis."
Having suffered defeat in the last vote on military action in Syria two years ago, David Cameron is cautious about pressing ahead without the opposition's support.
While the Commons returns on 7 September, Mr Cameron is expected to wait until after Labour's new leader is elected on 12 September before pushing the issue to a vote. Ministers have said they would take account of public and parliamentary opinion.
But Mr Corbyn's selection as Labour leader would present a challenge to the Prime Minister. Mr Corbyn, a veteran member of CND, wants Britain to pull out of Nato and would almost certainly oppose the extension of air strikes as leader.
"The PM is unlikely to want to go ahead unless he has the consent of the leader of the opposition," a senior Whitehall source told The Times.
Harriet Harman, the acting Labour leader, has said the party would consider "very, very seriously" backing air strikes in Syria and the opposition has said it is ready to work with the Government on a plan to defeat Isis.
Options open to Mr Cameron include holding the vote in the week before Labour announces its new leader. There is one week of parliamentary business, including prime minister's questions, before then.
But this is likely to generate accusations of bad faith from some Labour figures, who think that Mr Cameron should wait until the new leader is in place.
Two Tory chairmen of select committees have previously expressed alarm about action against Isis in Syria. Julian Lewis, who chairs the Defence Select Committee, has warned that the move would help the Syrian President, Bashar al-Assad. Crispin Blunt, who chairs the Foreign Affairs Committee, said the extension of air strikes in SyRIA would make no difference.
Last week an opinion poll conducted for The Independent found 67 per cent of the public support air strikes against Isis in Syria as well as in Iraq, while 33 per cent opposed the proposal.
However, the survey of 2,000 people by ORB found that a majority would oppose the use of UK ground troops and tanks against the terrorist group in the two countries. This idea was rejected by 59 per cent to 41 per cent.
Register for free to continue reading
Registration is a free and easy way to support our truly independent journalism
By registering, you will also enjoy limited access to Premium articles, exclusive newsletters, commenting, and virtual events with our leading journalists
Already have an account? sign in
Register for free to continue reading
Registration is a free and easy way to support our truly independent journalism
By registering, you will also enjoy limited access to Premium articles, exclusive newsletters, commenting, and virtual events with our leading journalists
Already have an account? sign in
Join our new commenting forum
Join thought-provoking conversations, follow other Independent readers and see their replies