Jeremy Hunt 'floated idea of banning walk-in patients from A&E'
Policy would require patients to call 111 or consult a GP to be granted permission to attend
Friday 13 October 2017 19:40 Comments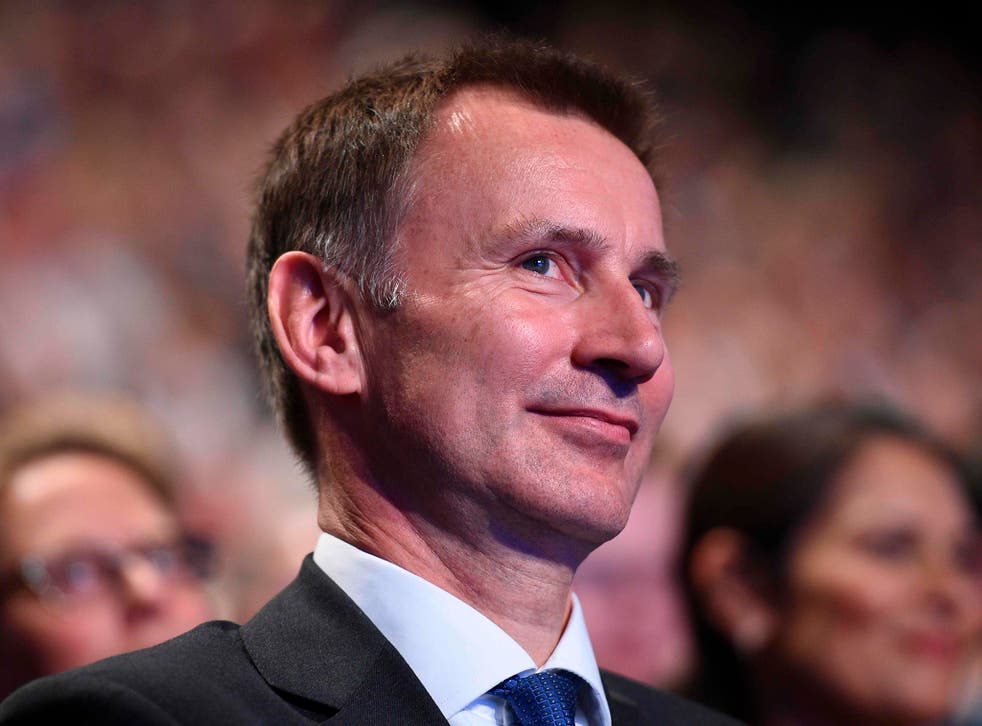 Health Secretary Jeremy Hunt has reportedly floated the idea of banning walk-in patients from using A&E.
The suggestion appears to be an attempt to deal with a potential winter crisis in the health service.
The policy would require patients to call 111 or consult a GP to be granted permission to attend A&E.
Dr Helen Thomas, national medical adviser for integrated urgent care at NHS England, said Mr Hunt had raised the idea.
A recording of her speaking at a Urgent Health UK conference was obtained by the doctors' magazine Pulse, where she said: "Jeremy Hunt has mentioned to some of my colleagues, maybe we should have a 'talk before you walk' and we may well pilot that.
"I think it's been done in other countries where they've actually said you can't come into ED (emergency departments) until you've talked on referral, or you have to have that sort of docket that you're given by having talked on the phone that you do need to come to ED."
The Department of Health did not deny that Mr Hunt floated the idea, saying he attends hundreds of meetings a month and discusses a range of issues, but did say the NHS would not pilot the policy.
A Department of Health spokesperson said: "There are absolutely no plans to pilot this approach – patients can be reassured that unprecedented planning has gone in to preparing the NHS for this winter, supported by an extra £100m for A&E departments and £2bn for the social care system."
World news in pictures

Show all 50
Responding to the claims, Shadow Health Secretary Jonathan Ashworth said: "A&E targets are already being missed month after month, so it's incredible that ministers are now considering putting new restrictions on services.
"The NHS is being pushed so far to the brink due to underfunding that ministers are in secret discussions to ban sick or injured people from walking into A&Es. Patients deserve better and will want to know how these new restrictions will be policed. Do ministers really expect sick patients to be turned away at the A&E door?
"Under the Tories, the NHS is experiencing a severe financial squeeze, general practice has been neglected and hospitals are in deficit. Winter is coming and the Health Secretary needs to urgently explain how the NHS will cope.
"Preventing patients from walking into A&Es is not a plan to help the NHS, but an abdication of responsibility. Labour will implement a proper plan to make sure accident and emergency services are available to those who need them."
Register for free to continue reading
Registration is a free and easy way to support our truly independent journalism
By registering, you will also enjoy limited access to Premium articles, exclusive newsletters, commenting, and virtual events with our leading journalists
Already have an account? sign in
Join our new commenting forum
Join thought-provoking conversations, follow other Independent readers and see their replies