Jeremy Hunt denies being guilty of 'spin' over junior doctors strike
The Health Secretary claims negotiations have nearly found a compromise but the BMA says there is a way to go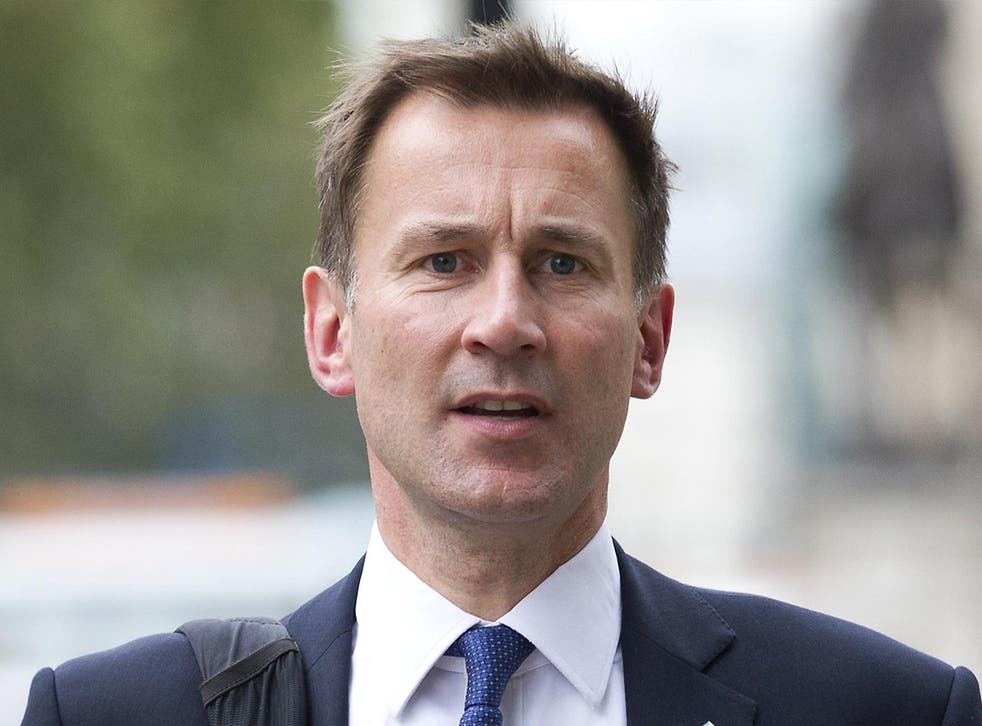 The Health Secretary has denied practicing political "spin" around the looming junior doctors' strike.
Jeremy Hunt was accused of distorting the truth of negotiations by junior doctor campaigners in an appearance on ITV1's Good Morning Britain programme.
"I think that kind of language is not very helpful," he replied.
Mr Hunt claims that negotiations over a new medics' contract are nearly complete and that the British Medical Association and ministers nearly agree.
The BMA's Dr Mark Porter however said that there was still a way to go before the strike could be called off.
"The Government is, understandably, putting round the fact that agreement is almost there," Dr Porter told BBC Radio 4's Today programme.
"It's almost there in their mind but not in the minds of junior doctors.
"An 11 per cent pay increase doesn't compensate when you take away a 31 per cent average payment for working the unsocial hours. Anybody can do the maths on that."
The Health Secretary Jeremy Hunt however claimed that the BMA agreed that pay was being protected – despite Dr Porter's earlier comments.
"We think that broadly they do accept that we are protecting pay," Mr Hunt told the same radio programme.
"No government or health secretary could possibly want to cut doctors' pay. We've offered an absolute pay protection and we've shown the workings and we've gone through it with the BMA.
Meet the patients and doctors of GOSH

Show all 9
"Let's be clear there isn't a big difference between what doctors want and what we want and we should sit down and work out a solution."
Doctors will go on strike next Tuesday if a last-minute agreement is not found.
The 24-hour strike on 12 January will be followed up by 48-hour industrial action starting on 26 January as well as another day on 10 February, the British Medical Association has announced.
All three of the strikes will start at 8am. During the first two junior scheduled actions doctors will provide only emergency care. The final scheduled strike will involve a full withdrawal of labour, the BMA says.
Junior doctors voted by a huge majority to go on strike in a ballot conducted in November. 98 per cent of doctors balloted voted to strike on a turnout of 76 per cent. 99.4 per cent of doctors said they would take part in action short of a strike.
The strike centres around a contract dispute dispute in which Health Secretary Jeremy Hunt is attempting to redefine what constitutes anti-social hours for doctors.
Doctors have warned that the changes would put patients' safety and risk by incentivising unsafe working patterns.
The Government has also admitted that junior doctors who work the very longest hours will face a pay cut. The overall change is planned to be cost-neutral.
Join our new commenting forum
Join thought-provoking conversations, follow other Independent readers and see their replies