Jeremy Hunt fails to make any weekend visits to hospitals over 12 months
The Health Secretary visited 20 hospitals between January and December 2015, but none of the visits took place on weekends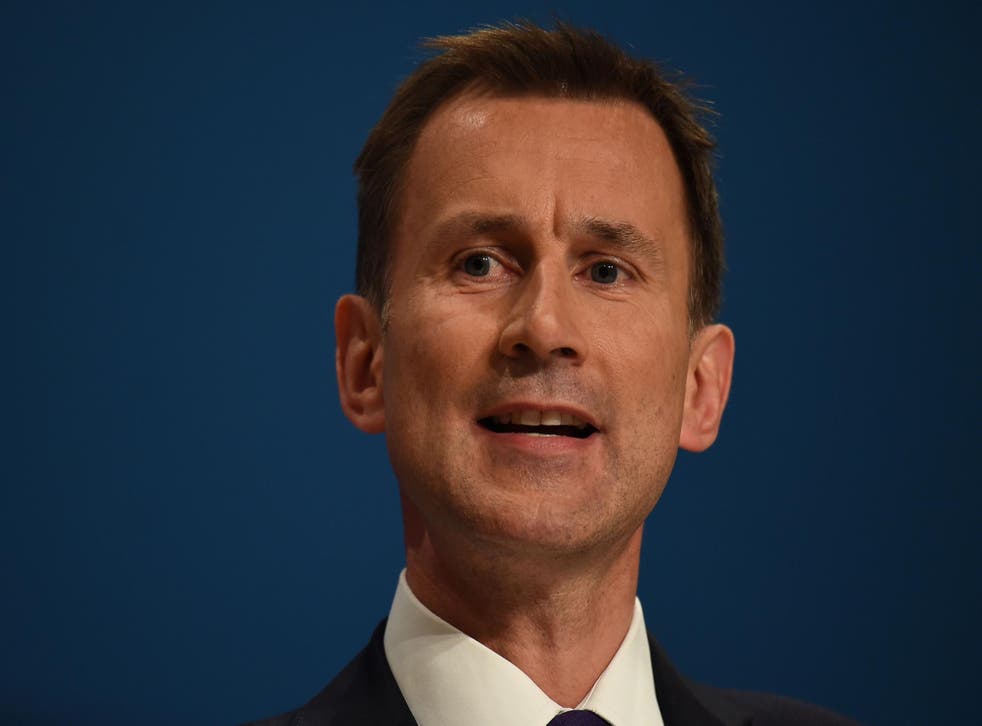 Jeremy Hunt failed to make any weekend visits to hospitals last year, despite imposing a new contract expecting doctors to work seven days a week.
A parliamentary question by peer Lord Hunt of Kings cited by The Mirror revealed the Health Secretary visited 20 hospitals between January and December 2015, however none of the visits took place on Saturdays or Sundays.
His lack of weekend visits raised concerns Mr Hunt did not fully understand how doctors operate over weekends.
Shadow Health Minister, Justin Madders MP, told the Mirror: "It's no surprise Jeremy Hunt doesn't know what is happening in hospitals at the weekend when he can't even be bothered to visit one himself."
"Instead of working with staff to improve services, Jeremy Hunt has gone out of his way to pick a fight with them."
The news comes as junior doctors prepare to strike for a third time from 8am on 9 March to 10 March in an attempt to stop the new contract, which has been imposed unilaterally by Mr Hunt without the consent or agreement of junior doctors.
In pictures: Junior doctors protests in UK

Show all 10
The British Medical Association also said it will mount a legal challenge to the Health Secretary's policy in court.
The Government has claimed the new contract will improve health care on weekends, however junior doctors say it will give rise to unsafe staffing rosters and put patient care at risk.
Dr Johann Malawana, chair of the BMA's junior doctor committee chair, has previously said: "The fact is, junior doctors already work around the clock, seven days a week and they do so under their existing contract.
"If the Government wants more seven-day services then, quite simply, it needs more doctors, nurses and support staff, and the extra investment necessary to deliver them. Rather than address these issues head on, the Government wants to introduce a contract that is unfair and in which junior doctors have no confidence."
Further strikes are also planned on 8 April and 26 April. Over 98 per cent of junior doctors who voted in a strike ballot were in favour of the stoppages. Emergency care will still continue during the strikes.
In repose to Mr Hunt's lack of weekend hospital visits, a Health Secretary spokesman said: "The Secretary of State has overall responsibility for the National Health Service, and is on call and briefed on relevant events seven days a week, including public holidays.
"He routinely works on Departmental business at the weekends, which includes attending meetings, visiting frontline services and carrying out official engagements where relevant."
Join our new commenting forum
Join thought-provoking conversations, follow other Independent readers and see their replies