Jeremy Hunt U-turns on ending fox hunting ban
Jeremy Hunt 'squirms' as he performs humiliating U-turn on bringing back fox hunting
Screeching backtrack after ex-Tory MP Nick Boles says: 'Why not bring back hanging while we're about it? And the birch. They're ancient English customs'
Jeremy Hunt has carried out a humiliating U-turn just hours after pledging to bring back fox hunting, saying: "This is not something I will seek to change as prime minister."
The foreign secretary backtracked after his proposal – widely seen as a desperate attempt to woo Tory members – was met with a storm of criticism, including from Conservative MPs.
"The law is not going to change on fox hunting. There isn't a majority in the House of Commons, I don't see there ever being one," he said.
In a BBC interview, Mr Hunt was accused of "squirming a bit" as he refused – three times – to say whether he believed fox hunting was "cruel".
"No I'm not," he insisted, before adding: "I have never hunted and it's not my thing, but the way I voted is a matter of public record."
Hours earlier, in a Daily Telegraph interview, the underdog in the race for No 10 had vowed to allow a fresh vote in the Commons on overturning Labour's ban.
David Cameron's local hunt fined £26,300 for illegal fox hunting

Show all 2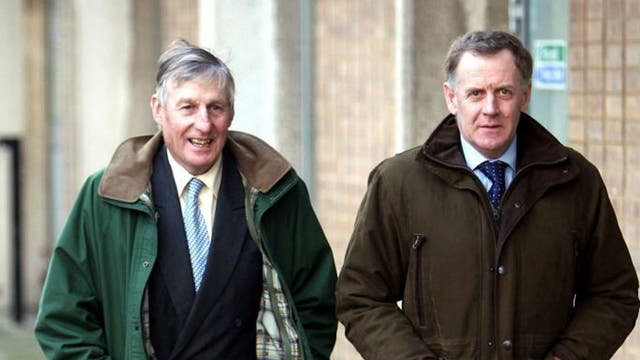 "I would vote to repeal the ban on fox hunting," Mr Hunt told the newspaper. "It is part of the countryside.
"And we have to recognise that in terms of the balance of the countryside. You know, it's part of our heritage."
Kevin Foster, a Wales Office minister, attacked the idea, tweeting: "Time to move on with animal welfare gains, not go back decades."
And Nick Boles, who quit the Tories over Brexit, said scathingly: "Why not bring back hanging while we're about it? And the birch.
"They're ancient English customs after all. And bound to be popular among the older party members."
There was also disbelief at Mr Hunt's intervention, given a similar promise by Theresa May backfired disastrously at the 2017 general election.
The ban on hunting foxes and other wild mammals with dogs was introduced in 2004 under Tony Blair's government.
Ian Lavery, the Labour chair, said: "This Tory leadership race is going from bad to worse.
"We've had Johnson's tax cuts for the wealthy, a race to the bottom on no-deal Brexit, and now a pledge to bring back this barbaric practice that Labour had proudly banned."
In 2017, the loss of the Conservatives' majority was blamed on Ms May's pledge to allow a free vote on repealing fox hunting – as well as other blunders and her wooden campaigning style.
Speaking to BBC Radio 4, Mr Hunt insisted he had been simply "restating the position in our manifesto from 2017", a free vote "if it ever looked like" MPs were in favour of change.
"But it wouldn't be my priority as prime minister," he said. "We are going to have Brexit, we have got the social care system, we have got huge economic priorities that are going to have to be addressed."
Join our new commenting forum
Join thought-provoking conversations, follow other Independent readers and see their replies