Jeremy Hunt forced to U-turn on mental health figures after making false claim to Parliament
Health Secretary does not plan to apologise, says Department for Health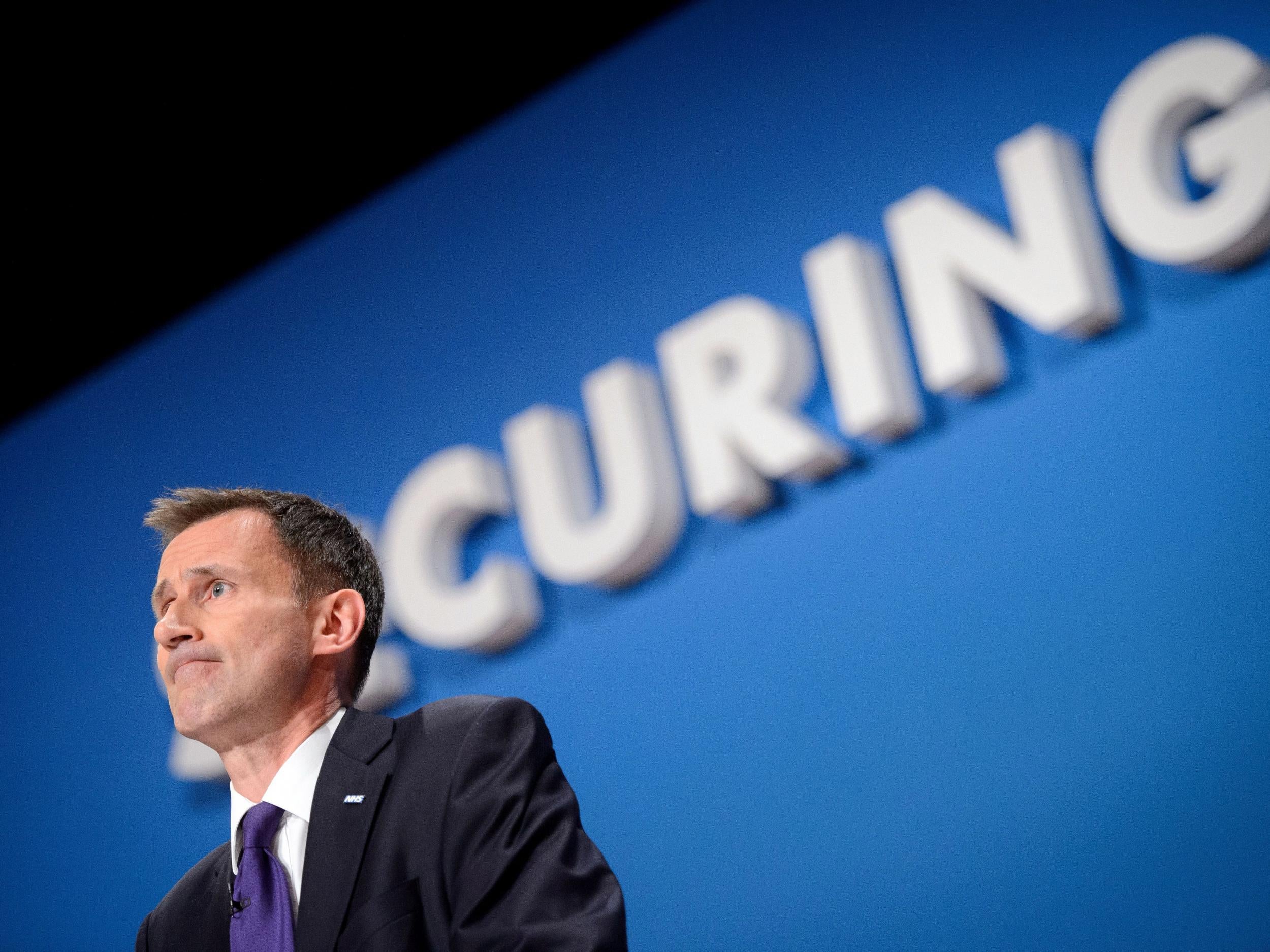 Health Secretary Jeremy Hunt has admitted making false claims in the House of Commons about an increase in the number of NHS mental health workers.
In a statement on World Mental Health Day, Mr Hunt told MPs: "We've got 30,000 more people working in mental health today than we had when [Labour] left office."
He later repeated the claim, saying: "We have 30,000 more professionals working in mental health than when my Government came into office."
It subsequently emerged that he had inflated the actual number by around 43 times.
After the Department for Health was challenged on the figures by Channel 4's Factcheck, it admitted they were false, saying there had been an "error".
The number Mr Hunt cited reflected all professionally qualified clinical NHS staff in England, not just those who worked in mental heath, it said.
A spokesperson from the department told The Independent the Parliamentary record would be corrected within a day or so, but said there was no plan for the Health Secretary to apologise for the mistake.
Using figures from NHS Digital, Factcheck put the number of full time staff working in full time mental health at 79,985 as of March this year, compared with 79,293 when the Conservative came into government in 2010. This is an increase of 692 people, or less than one per cent, across the seven-year period.
Meanwhile, the number of mental health nurses dropped by 5,000.
The Care Quality Commission warned about serious shortages of both mental health nurses and psychiatrists in July. It said available inpatient psychiatric beds had dropped by four per cent since 2014.
Thousands of mental health patients who should be rehabilitated were being kept in secure wards for years on end, the commission warned.
In addition, high-risk patients, such as those with eating disorders, were suffering severe delays in receiving care, it said.
In June it was revealed that 6,000 mental health patients had to be sent out of their local area to receive care — a 40 per cent rise in two years.
Health news in pictures
Show all 40
Mr Hunt promised in July to fund 21,000 new mental health workers, treating an extra million patients every year.
The move was welcomed by health leaders, but they warned the plan would only work if an effective strategy was found to stop staff leaving the mental health sector.
Join our commenting forum
Join thought-provoking conversations, follow other Independent readers and see their replies