Jeremy Hunt to face questions in Commons over NHS 'humanitarian crisis'
'Our NHS is in crisis, with some patients having to wait for hours in overcrowded A&E departments or on trolleys in hospital corridors'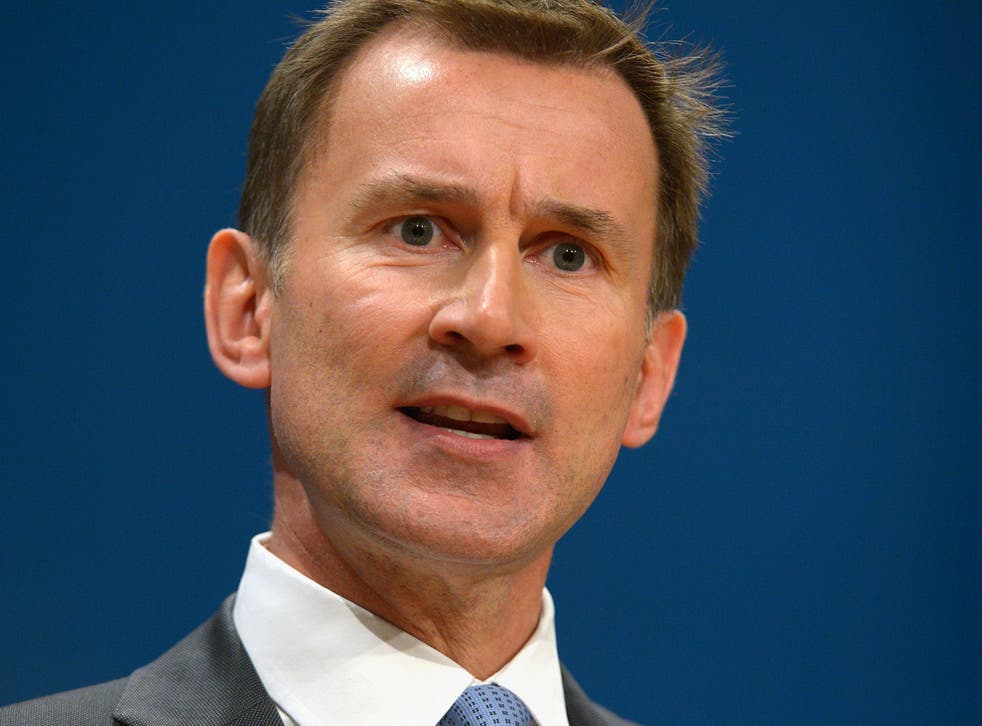 Jeremy Hunt is expected to face a grilling in the Commons later today amid reports that relations between NHS bosses and Downing Street have soured.
It comes after Labour secured an all-day debate in Parliament, demanding that the embattled Health Secretary and Downing Street come up with a solution to the crisis in the NHS. Just last week the British Red Cross called the situation in NHS hospitals a "humanitarian crisis" – a claim the Government has rejected.
Mr Hunt's appearance in the Commons also comes after reports in the Times of tensions between Downing Street and the chief executive of the NHS Simon Stevens. According to the newspaper senior aides had expressed irritation with his "unenthusiastic" approach.
Jonathan Ashworth, Labour's shadow Health Secretary, said some patients in the health service have to wait hours – on trolleys and hospital corridors – in overcrowded A&E departments.
"At a time like this, the Government should be taking action to ensure the NHS is given extra resources to deal with the challenges it is facing,| he added.
"Unfortunately, all we've seen from the Government this week is a suggestion to water down the four hour A&E target.
Labour is calling on the Government to ensure that the NHS has proper funding, to guarantee that key waiting targets are protected and to abandon any attempts to downgrade the A&E target."
On Wednesday the Royal College of Physicians (RCP) – representing more than 30,000 doctors across 30 specialities – added that vital NHS services are "struggling or failing to cope".
RCP Registrar Andrew Goddard told The Independent the organisation's members had expressed fears "that the whole system was collapsing, that there is a crisis".
"Our hospitals are over-full, with too few qualified staff," wrote RCP President Professor Jane Dacre in a letter to the Prime Minister signed by the prestigious body's nearly 50 council members.
"We are treating more patients than ever before. This increase in patient need – as our fellow citizens live longer, with more complex conditions – is outpacing the resources we have to care for them safely."
Register for free to continue reading
Registration is a free and easy way to support our truly independent journalism
By registering, you will also enjoy limited access to Premium articles, exclusive newsletters, commenting, and virtual events with our leading journalists
Already have an account? sign in
Register for free to continue reading
Registration is a free and easy way to support our truly independent journalism
By registering, you will also enjoy limited access to Premium articles, exclusive newsletters, commenting, and virtual events with our leading journalists
Already have an account? sign in
Join our new commenting forum
Join thought-provoking conversations, follow other Independent readers and see their replies