Jeremy Hunt says he will consider pay rises for nurses in wake of UK terrorist attacks
The Health Secretary has previously vetoed even the one per cent pay rise for NHS staff permitted within the seven year long public sectory pay freeze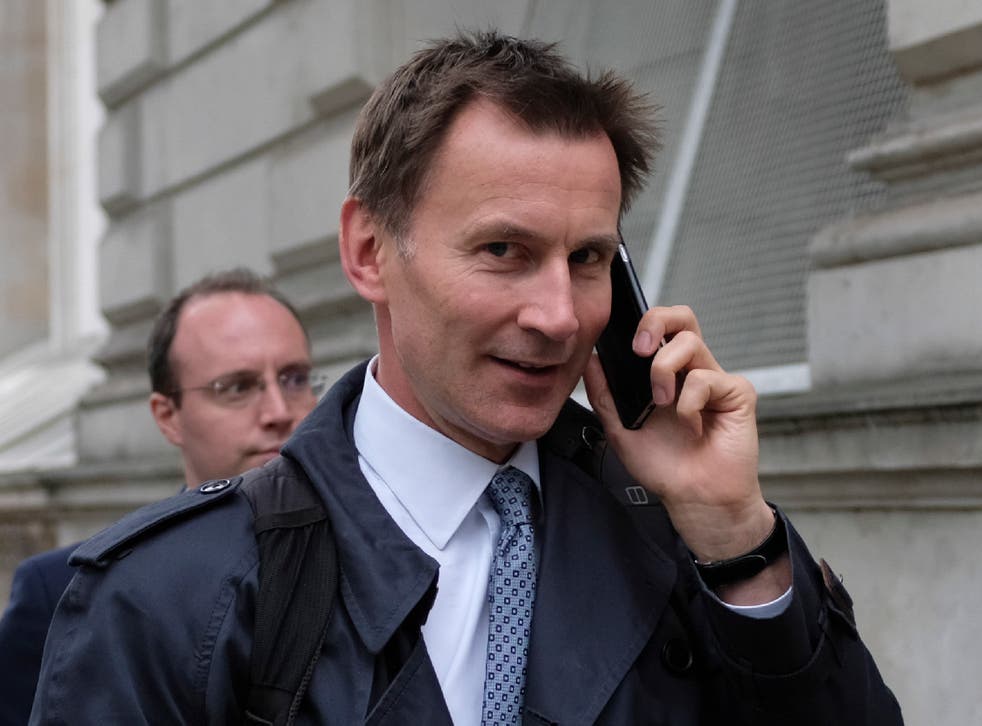 Jeremy Hunt has said he is "sympathetic" to the idea of pay rise for NHS staff and will personally raise their case with the Chancellor.
The Health Secretary, who has previously vetoed even one per cent pay rises for nurses, was addressing health workers at the NHS Confederation Conference in Liverpool, and appeared to indicate there could be a relaxing of the public sector pay freeze that has been in place for seven years. That freeze has prevented nurses' and other staff pay from rising by more than one per cent.
"I have a great deal of sympathy for the case that nurses have made," Mr Hunt said. "They do a brilliant job , they work hard and I am aware they give the health service an extraordinary amount of time for free," he said.
"But we have a budget that we have to live within and public sector pay is a matter for the Chancellor and it is for the Chancellor to set pay across the public sector.
"But I have had a constructive letter from Janet Davies (chief executive of the RCN) and I will meet with her and make sure that our conversation is reflected back to the Chancellor."
NHS workers have been the subject of constant praise and widespread public affection in the wake of the three appalling tragedies in the last few weeks - the Manchester bombing, the London attacks and now the Grenfell Tower fire.
Nurses have promised a "summer of action" over the freeze on the ongoing pay freeze. Even a one per cent NHS pay rise costs the public purse £500m a year. In 2014 Jeremy Hunt vetoed even a one per cent rise, prompting the Royal College of Midwives to strike for the first time in their 136 year history.

Join our new commenting forum
Join thought-provoking conversations, follow other Independent readers and see their replies