Jeremy Hunt's confrontation with junior doctors 'derailed the NHS' own work to deliver seven-day service'
British Medical Journal editor Dr Fiona Godlee accused Mr Hunt of 'misusing' evidence of higher weekend mortality in hospitals to 'beat up' doctors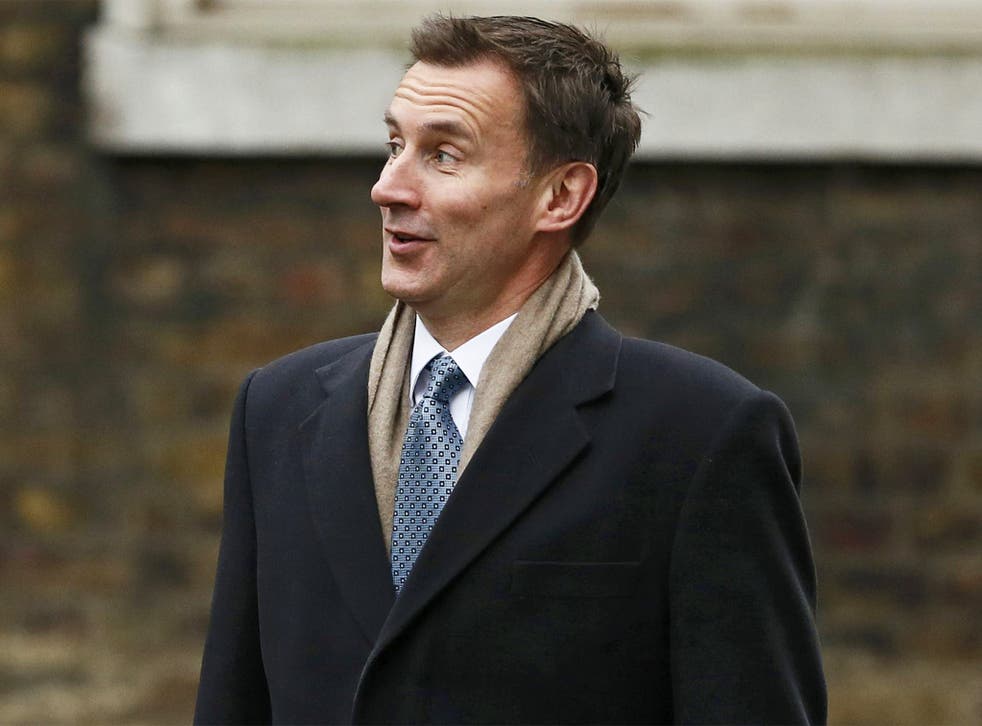 Jeremy Hunt's confrontation with junior doctors has "derailed" the NHS' own work to deliver a 'seven-day NHS', the editor of the country's leading medical journal has claimed.
In a highly critical editorial, Dr Fiona Godlee, editor of the British Medical Journal, accused Mr Hunt of "misusing" evidence of higher weekend mortality in hospitals to "beat up" doctors and drive through controversial changes to contracts.
Accusing the Health Secretary of demonstrating "either extreme political arrogance or an attempt to destabilise the NHS", Dr Godlee said Mr Hunt's approach had demoralised doctors and pushed many to "the brink of leaving the profession or the country," compromising an established programme of '7-day' reforms already underway, and led by NHS England, the arms-length body which leads the health service in England.
The work, which has focused on four targeted interventions to improve weekend urgent and emergency care, has already led to successful pilots at some hospitals "without the need to impose new contracts" on doctors, Dr Godlee claimed, but warned that recruitment was now "emerging as a major barrier".
"Had the Conservatives not wanted to lay claim to the legacy of a truly seven day NHS, the clinically led process already in motion would have led us well on the road," she writes.
The NHS in England is facing six more days of strike action by junior doctors over the next two months, after the British Medical Association decided to resist Mr Hunt's imposition of a new contract.
In her editorial, Dr Godlee also claims that Mr Hunt "may have breached the ministerial code" in his early speeches making the case for contract reform, by using information on weekend deaths in hospitals "without being clear about its source".
A Department of Health spokesperson said: "It is only right that patients have access to a safer seven day NHS. Independent clinical evidence shows increased mortality following admission at weekends linked to reduced clinical cover…We will continue to work with NHS England to ensure patients get the high quality health services they need whatever day of the week they become ill."
Register for free to continue reading
Registration is a free and easy way to support our truly independent journalism
By registering, you will also enjoy limited access to Premium articles, exclusive newsletters, commenting, and virtual events with our leading journalists
Already have an account? sign in
Register for free to continue reading
Registration is a free and easy way to support our truly independent journalism
By registering, you will also enjoy limited access to Premium articles, exclusive newsletters, commenting, and virtual events with our leading journalists
Already have an account? sign in
Join our new commenting forum
Join thought-provoking conversations, follow other Independent readers and see their replies