Jeremy Hunt remains as Health Secretary – after initial reports he had been sacked from Theresa May's Cabinet
Mr Hunt was believed to have been offered a different job in Cabinet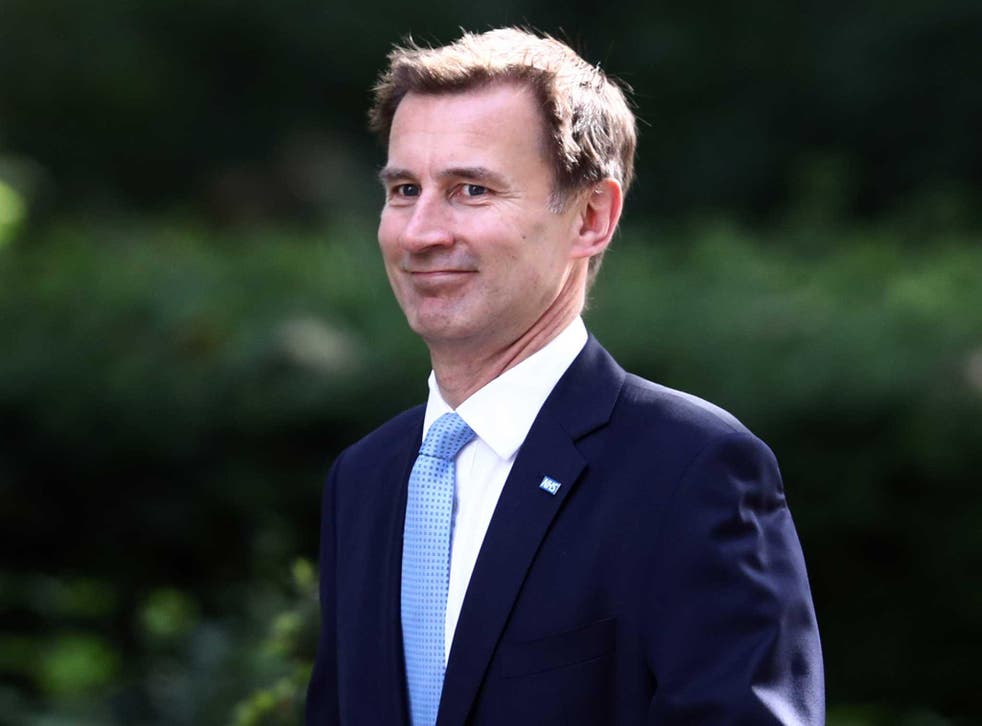 Jeremy Hunt will keep his job as Health Secretary, despite initial reports he had been sacked as part of Theresa May's cabinet reshuffle.
Five key members of David Cameron's Cabinet have lost their jobs in Government as Britain's new Prime Minister continues to appoint ministers to her new administration. Mr Hunt was believed to have been offered a different job in Ms May's Cabinet.
Justice Secretary Michael Gove was sacked on the second day of a round of appointments which has seen Boris Johnson unexpectedly elected Foreign Secretary.
"'Reports of my death have been greatly exaggerated...'," Mr Hunt wrote on Twitter. "Thrilled to be back in the best job in Government."
Mr Gove joins ex-chancellor George Osborne on the backbenches, alongside Mr Cameron's education secretary Nicky Morgan, culture secretary John Whittingdale and chancellor of the Duchy of Lancaster Oliver Letwin leave the Government.
Register for free to continue reading
Registration is a free and easy way to support our truly independent journalism
By registering, you will also enjoy limited access to Premium articles, exclusive newsletters, commenting, and virtual events with our leading journalists
Already have an account? sign in
Register for free to continue reading
Registration is a free and easy way to support our truly independent journalism
By registering, you will also enjoy limited access to Premium articles, exclusive newsletters, commenting, and virtual events with our leading journalists
Already have an account? sign in
Join our new commenting forum
Join thought-provoking conversations, follow other Independent readers and see their replies