Jewish community leaders speak out against Government's Calais refugee policy
The leaders draw on British Jews' experience as refugees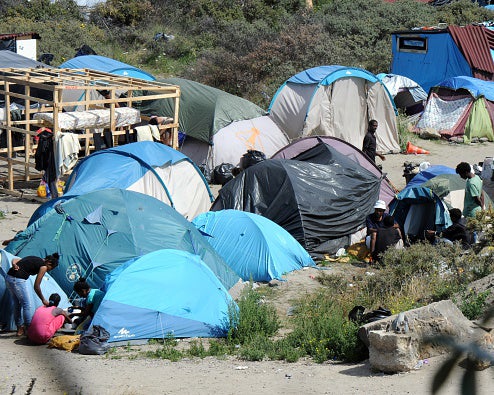 Jewish community leaders have written to David Cameron to ask him to reconsider Britain's policy on refugees and migrants trying to reach the UK from northern France.
Senior rabbis including Rabbi Laura Janner-Klausner and Rabbi Herschel Gluck OBE have signed the letter, which says that Jewish "experience as refugees is not so distant that we've forgotten what it's like to be demonised for seeking safety".
The religious leaders express "dismay" at the Government's response to the situation and its characterisation of British residents as "victims".
The letter was organised by the Jewish Council for Racial Equality.
"The Jewish refugee experience is still a vivid memory for many in our community," said Dr Edie Friedman, the council's chief.
"The Government's failure to even consider helping those fleeing conflict and persecution today shames us as a nation. Rather than shut ourselves off from the world, it is vitally important that we work with the rest of Europe to create safe and legal routes for refugees to claim asylum."
Rabbi Jonathan Wittenberg, Senior Rabbi of Masorti Judaism UK added: "The Torah teaches that God loves the refugee and stranger, 'giving them bread and clothing'. Can we then do any less?"
In pictures: Calais crisis intensifies
Show all 20
The rabbis' allusion to the Jewish experience as refugees is a reference to the situation before and during the Second World War, when many Jewish people fled Nazi persecution in continental Europe and came to the UK.
The intervention comes after a poll by YouGov found that a large majority of the British public would support deploying the British Army to northern France to "restore order" in migrant camps.
Migrants at the port town of Calais, most from conflict zones in the Middle East and Africa, have tried to board trucks, ships and trains to the UK.
The migrants mostly cross into Europe over the Mediterranean in boats, or through Hungary.
Join our commenting forum
Join thought-provoking conversations, follow other Independent readers and see their replies