EU referendum campaigns suspended after death of Labour MP Jo Cox
Politicians express shock after fatal attack on member for Batley and Spen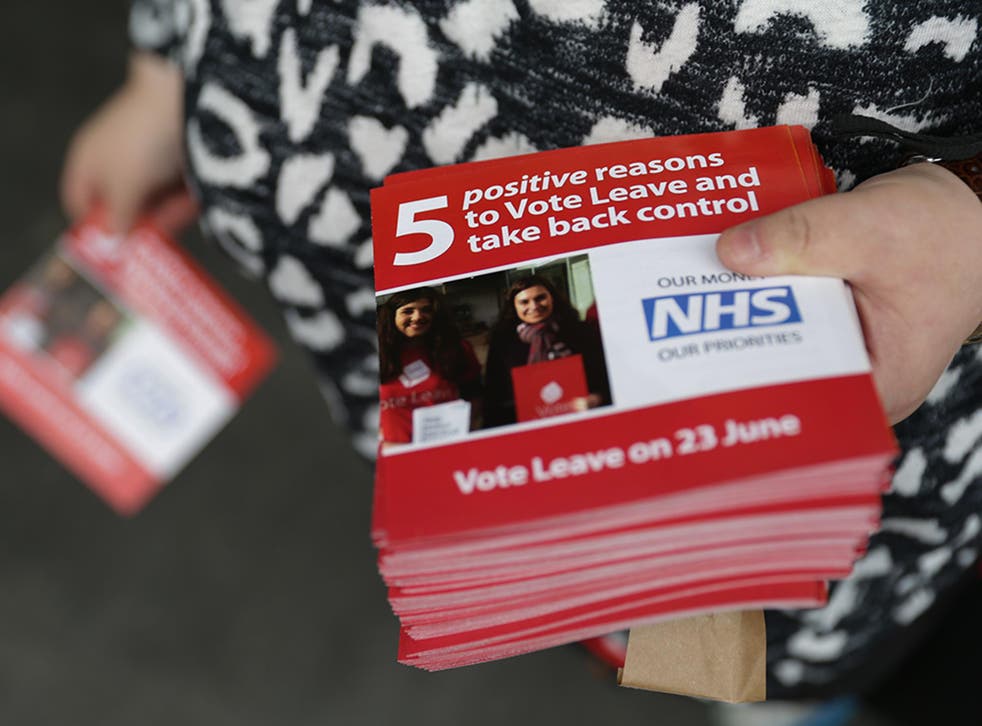 The rival EU referendum campaigns have suspended campaigning until at least Saturday following the murder of Jo Cox.
Both Britain Stronger In Europe and Vote Leave confirmed that they were suspending all campaigning activity in the wake of the brutal killing of the Labour MP in her constituency. David Cameron cancelled a campaign visit to Gibraltar, while MPs around the country postponed local events.
The BBC said it would cancel Thursday night's editions of Question Time and This Week.
Tributes to the Batley and Spen MP and expressions of shock poured in from across the political spectrum yesterday.
The Prime Minister said the country had lost "a great star".
"She had a big heart and people are going to be very, very sad at what has happened," he said. "She was a very strong campaigning MP. She had a great track record of caring about refugees and had taken a big interest in how we can look after Syrian refugees and do the right thing in our world. She was a star for her constituents, a star in Parliament and a star right across the House.
"It's right that we are suspending campaigning activity in this referendum and everyone's thoughts will be with Jo's family and her constituents at this terrible time."
"This is absolutely tragic and dreadful news and my thoughts are with Jo's husband Brendan, their two children and wider family. We've lost a great star.
Jo Cox shooting - pictures of the crime scene

Show all 7
Labour leader Jeremy Corbyn said the whole country would be in shock.
"Jo had a lifelong record of public service and a deep commitment to humanity. She worked both for Oxfam and the anti-slavery charity, the Freedom Fund, before she was elected last year as MP for Batley and Spen – where she was born and grew up.
"Jo died doing her public duty at the heart of our democracy, listening to and representing the people she was elected to serve. It is a profoundly important cause for us all," he added.
"Jo was universally liked at Westminster, not just by her Labour colleagues, but across Parliament."
Jo Cox MP speaks on Aleppo crisis
Vote Leave figurehead and former Mayor of London Boris Johnson tweeted: "Sad and shocked to hear of Jo Cox's death. Appalling a MP should lose her life simply doing her best for constituents. Thoughts with Jo's family."
Former Prime Minister Gordon Brown, whose wife Sarah campaigned with Ms Cox, said: "Our memories will be for ever scarred by this moment. Our hearts will always be hurt at our country's loss.
"Jo Cox was the most vivacious, personable, dynamic and committed friend you could ever have. Whenever you talked to her, the compassion in her eyes and the commitment in her soul shone through. Years of public service advancing the causes she cared passionately about should have been ahead of her.
"People will say that this does not happen in Britain. This should not happen in Britain. And we must resolve that this will never again happen in Britain.
"My and Sarah's thoughts and prayers are with Brendan and their two young children Cuillin and Lejla this evening. They will have all our support in the difficult days ahead. For them and for those of us who were Jo's friends, this is a devastating day. And it is a devastating blow to our democracy."
Register for free to continue reading
Registration is a free and easy way to support our truly independent journalism
By registering, you will also enjoy limited access to Premium articles, exclusive newsletters, commenting, and virtual events with our leading journalists
Already have an account? sign in
Register for free to continue reading
Registration is a free and easy way to support our truly independent journalism
By registering, you will also enjoy limited access to Premium articles, exclusive newsletters, commenting, and virtual events with our leading journalists
Already have an account? sign in