John Bercow says insulting someone about their height is as unacceptable as racism or homophobia
The Commons speaker said somehow it now seemed acceptable to comment negatively on someone's height, or lack of it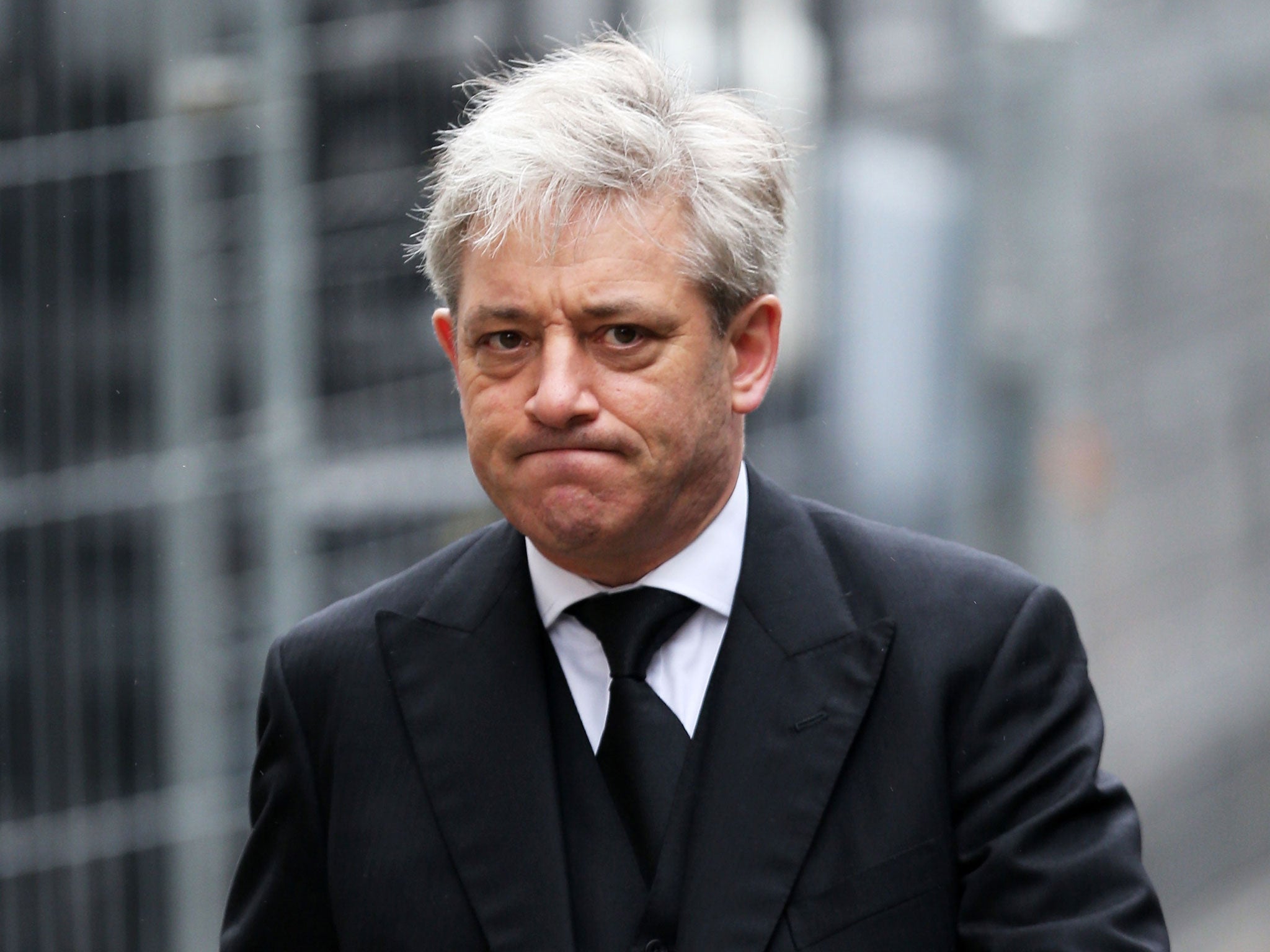 John Bercow has said that discriminating against someone because of their height should be as socially unacceptable as discriminating against someone because of their race or sexuality.
The Commons' Deputy Speaker, who stands at a below average 5ft 6ins tall, believes society's tendency to see insults about height as acceptable is wrong.
Speaking to The Times Magazine he said: "Whereas nobody these days would regard it as acceptable to criticise someone on grounds of race or creed or disability or sexual orientation, somehow it seems to be acceptable to comment on someone's height, or lack of it."
Bercow has himself been the butt of jokes relating to his small stature in the past.
In 2010, he was famously called a "stupid, sanctimonious dwarf" by the then Health Minister Simon Burns after Bercow questioned Burns for not following the correct procedure in the House of Commons.
Just months later, David Cameron found himself in hot water when he made an equally ill-judged quip about Bercow being one of the Seven Dwarfs.
In a dig at the Deputy Speaker of the House of Commons, Mr Cameron said that Health Minister Simon Burns's driver had accidentally hit the Speaker's car while reversing.
When the Bercow reacted by saying "he was not happy", the Prime Minister asked "So which one are you then?"
Despite this, Bercow insists that these height-related jibes do not affect him personally; however,he does see this kind of humour as "low grade, intellectually substandard and schoolboyish."
Bercow also answered questions on whether his prominent role in politics had made him more attractive to his wife, Sally Bercow.
Sally Bercow has in the past stated that her husband became far more "sexy" after becoming Deputy Speaker.
John Bercow laughed off his wife's comments and told The Times Magazine: "I have most certainly not become a sex symbol. She [his wife] does have a very good sense of humour."
Join our commenting forum
Join thought-provoking conversations, follow other Independent readers and see their replies