John Humphrys attacked for 'sneering' questions about Tim Farron's faith
Christian groups said Humphrys spent a disproportionate part of the Today programme interview probing the new Lib Dem leader's religious beliefs
Chris Green
Friday 17 July 2015 18:09 Comments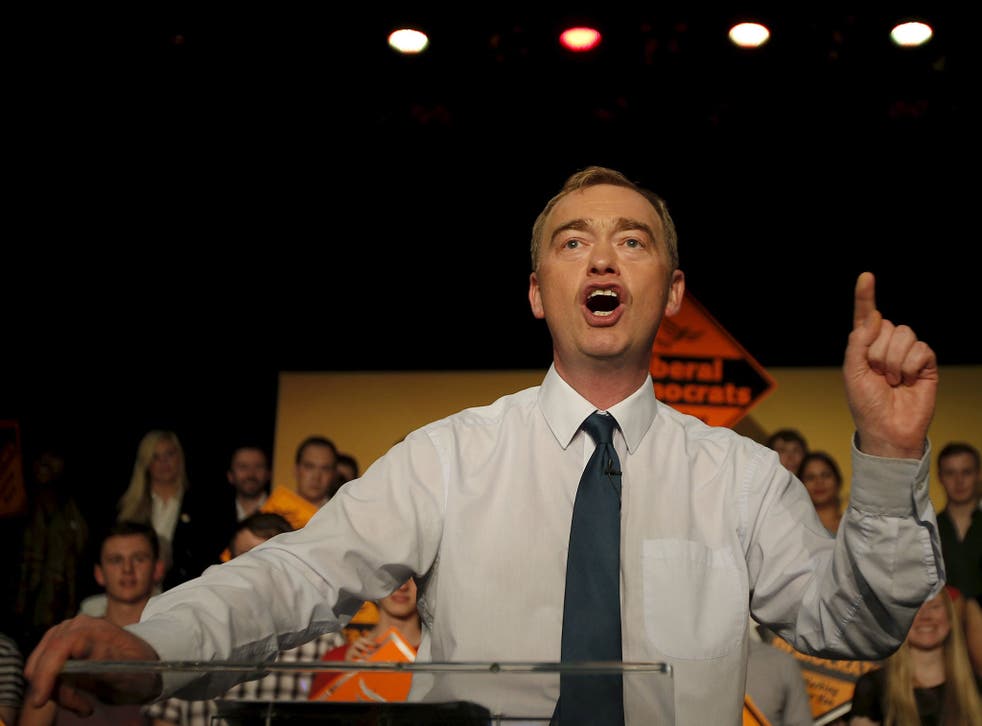 John Humphrys came under fire for asking "sneering" questions about the faith of newly elected Liberal Democrat leader Tim Farron in an interview on BBC Radio 4's Today programme.
Christian groups said Humphrys spent a disproportionate part of the interview probing Farron's religious beliefs. One question asked: "Would you seek advice from God when it came to making important policy decisions?"
Giles Fraser, former Canon Chancellor of St Paul's Cathedral, said the BBC veteran was guilty of a "form of sneering" because his questions appeared to stem from the presumption that "religious people are not to be trusted" and "can't think properly".
Paul Woolley, deputy chief executive of the Bible Society, said Humphrys had got the tone of the interview wrong. "If Tim was an atheist...it wouldn't have received the same level of scrutiny."
During the interview, Mr Farron accused Humphrys of focusing on "the shocking revelation that a Christian says his prayers" and played down the influence his faith would have on his decisions.
A BBC spokesperson said: "Tim Farron has spoken publicly about seeking God's guidance in the leadership race, so it was relevant to ask how his faith may continue to shape the decisions he makes as leader. John's questions and tone were entirely fair and Tim responded at length."
Register for free to continue reading
Registration is a free and easy way to support our truly independent journalism
By registering, you will also enjoy limited access to Premium articles, exclusive newsletters, commenting, and virtual events with our leading journalists
Already have an account? sign in
Join our new commenting forum
Join thought-provoking conversations, follow other Independent readers and see their replies