John Major rushed out Queen's income tax news to deflect media criticism, National Archive files suggest
Ministers agreed plan was 'most welcome' and should put a stop to major source of criticism of the royal family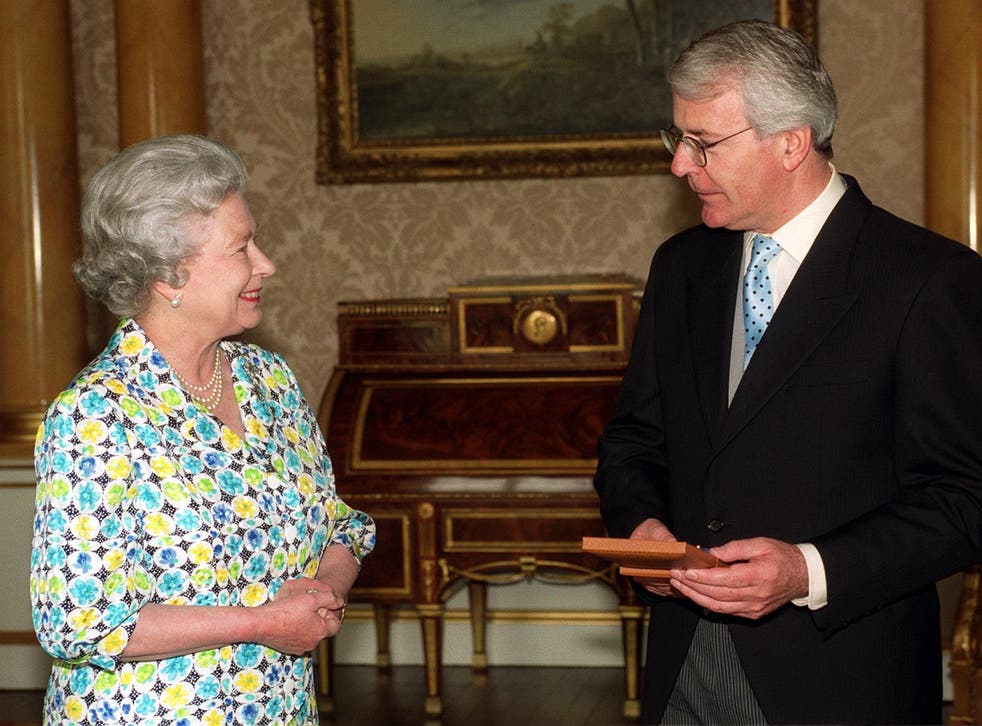 John Major rushed out the news the Queen had agreed to pay income tax in an attempt to deflect growing media criticism during her "annus horribilis," newly released official files reveal.
The year 1992 saw the very public breakdowns of the marriage of Charles and Diana and the Duke and Duchess of York, as well as the divorce of the Princess Royal and her first husband Captain Mark Phillips.
The final blow came when a fire caused extensive damage to Windsor Castle, prompting public outcry when it was suggested the estimated £60m repair bill should be met by the taxpayer.
With the royal family under scrutiny like never before, files released by the National Archives at Kew, west London, show the growing concern among ministers at the effect the "intrusive and intolerable" media coverage was having.
Sir John Major criticises Theresa May's Brexit strategy
On 26 November, Mr Major finally revealed to the Cabinet that the Queen, who was not subject to taxation, had asked him some months earlier to "consider arrangements by which she could pay the equivalent of income tax on her private income".
The Prince of Wales, he said, had made a similar offer in relation to his income from the Duchy of Cornwall.
A team of officials had been quietly working on the plan, and Mr Major told ministers that he had intended to make announcement in a few weeks, when the exercise was complete.
However, the cabinet minutes noted: "In the light of recent unjustified media criticism of the Queen's taxation position and after discussion with Her Majesty, he had decided to tell Parliament later that day that these discussions were taking place and also that the Queen proposed to take on some Civil List payments."
The Queen and her Prime Ministers

Show all 9
In the discussion that followed, ministers agreed the move was "most welcome" and should put a stop to one of the major sources of criticism of the royal family.
The minutes added: "On the other hand, this gesture would not by itself change the behaviour of the media and some would represent it as resulting from their pressure.
"The Government should reinforce the Queen's initiative by strong expressions of support for the institution of the monarchy."
Additional reporting by Press Association
Join our new commenting forum
Join thought-provoking conversations, follow other Independent readers and see their replies