John O'Farrell: The satirist who's suddenly being taken seriously
Comedy writer John O'Farrell is hoping to succeed Chris Huhne as the MP for Eastleigh
Charlotte Philby
Sunday 10 February 2013 20:09 Comments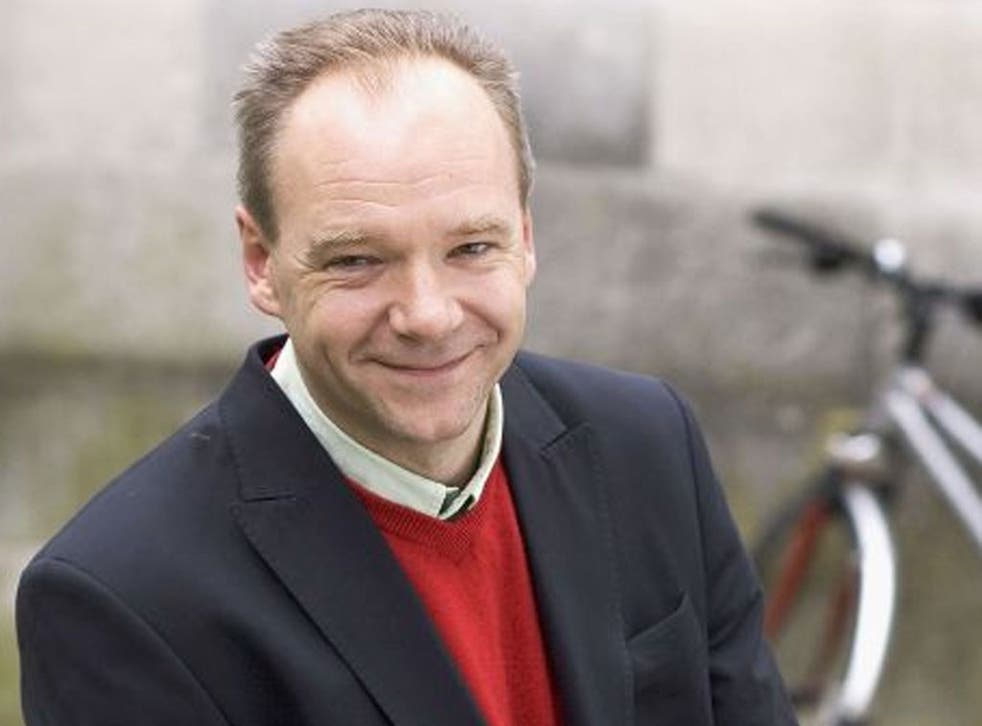 As political rallying cries go, it's a little underwhelming: "I haven't spoken to anyone yet. I've literally just got here and I'm making a cup of tea".
But John O'Farrell, the comedy writer and author who was plotting his bid to succeed Chris Huhne as MP for Eastleigh today just hours after announcing his surprise candidacy on Twitter, insists he is deadly serious about winning the seat for Labour.
O'Farrell is probably best known for his quippish appearances on Have I Got News For You? and as the man who made John Major permanently grey while a writer for Spitting Image.
His bestselling books include Things Can Only Get Better: Eighteen Miserable Years in the Life of a Labour Supporter – but he is bullish about his by-election prospects on February 28.
Speaking to The Independent from Labour's offices in Eastleigh, O'Farrell said: "I want to win it, I think I could."
While the bookies may disagree – his odds are stacked at 16-1 – the award-winning writer hopes to pick up the votes of disillusioned Liberal Democrats in this loyal pocket of Middle England. After nearly two decades of Liberal Democrat leadership in Eastleigh, he said residents were "likely to abandon the Coalition, and I hope I'll be where those votes would go".
Labour won't announce until Tuesday evening whether O'Farrell, a long-standing party member, will be confirmed as their candidate, but he has already received strong backing despite the fact that he hails from Clapham, south London.
Within minutes of using Twitter to announce his sudden decision to stand late on Saturday night ("Ed Miliband needs someone in Eastleigh with a track record of winning elections. Despite this I'm going to offer myself as Labour candidate"), he received the endorsement of Labour big beasts including Lord Adonis and former Culture Secretary Ben Bradshaw.
This is not O'Farrell's first foray into politics. He ran in Berkshire in 2001 with such dismal results that it became a BBC documentary entitled Losing My Maidenhead. But this time "it is a bit more serious. In Maidenhead I knew I could never win the candidature. This time I do want to win it and I think I could."
The decision to fight for Eastleigh came as a result of "speaking to a few friends in the party at the end of last week". "I felt that in this by-election – the first between two wings of the Coalition Government – Labour really had to make an impact." With just two and a half weeks in which to make a splash, O'Farrell said that he was keen to use his standing as a minor Labour celebrity to energise local activists. "I've noticed a couple of members have withdrawn their nominations since I've announced mine, which is nice," he added.
Today, O'Farrell was still pulling together his campaign strategy, firing out tweets to rally the troops for the first day of his canvassing campaign. He said he was yet to familiarise himself with the layout of the railway town, let alone finalise his campaign team, but it was just a matter of time. Sure enough, by mid-morning campaigners were out in force, brollies and all, to knock on doors, hand out leaflets and preach the party gospel.
O'Farrell's candidacy threatens to turn to the battle for Eastleigh into one of the most enjoyable by-elections in memory. He is running against true blue Conservative Maria Hutchings – who infamously said "I don't care about refugees" during her 2010 Eastleigh campaign and Liberal Democrat local councillor Mike Thornton.
"My strongest claim to a personal connection with Eastleigh is having grown up in the next-door county," O'Farrell admitted. Yet he remains undeterred: "[Hutchings and Thornton] are the wrong people for Eastleigh, they both come from a government that is doing damage to the town."
If he were to win the seat here, O'Farrell would start by "doing a bit of healing with the Liberal Democrat councillors," to counteract the damage done by the Chris Huhne affair, which saw Eastleigh's MP being forced to stand down after pleading guilty to perverting the course of justice: "I would try to make politics here a little less tribal and bring people together. I would be a Labour MP campaigning on schools in the area and health centres".
In 2010, the Labour candidate finished a distant third behind Huhne and Hutchings, but O'Farrell said that this time around "nobody knows who is going to win."
"What I shall be telling the people here is try me out for two years as a Labour party offering, if you don't like me get rid of me after that. But give me a go."
Punchlines: A life in comedy
*Born in Maidenhead, Berkshire, in 1962.
*Studied English and drama at Exeter University.
*Moved to London in 1985 to work as a stand-up comedian but soon turned to comedy writing.
*Formed a partnership with Mark Burton.
Together they won the BBC Light Entertainment Contract Award and went on to become lead writers on Spitting Image in the late 1980s.
He also co-wrote for Clive Anderson Talks Back, Room 101 and created the BBC sitcom The Peter Principle.
*In 1998 he published the No 1 bestseller Things Can Only Get Better: Eighteen Miserable Years in the Life of a Labour Supporter.
*A long-term Labour party member, he stood unsuccessfully as a candidate in the 2001 general election in his home town of Maidenhead.
*His 2002 bestselling debut novel The Best A Man Can Get was followed by This Is Your Life and May Contain Nuts, and last year's hit The Man Who Forgot His Wife. In 2006 he launched "NewsBiscuit" a website dedicated to new comedy talent.
*His non-fiction books include 2007's An Utterly Impartial History of Britain or 2000 Years of Upper Class Idiots in Charge.
*Lives in Clapham, south London with his wife and two children.
Register for free to continue reading
Registration is a free and easy way to support our truly independent journalism
By registering, you will also enjoy limited access to Premium articles, exclusive newsletters, commenting, and virtual events with our leading journalists
Already have an account? sign in
Join our new commenting forum
Join thought-provoking conversations, follow other Independent readers and see their replies