Boris Johnson hands peerage and ministerial job to banker who gave party £147,500
Opposition parties condemn decision as 'rampant cronyism'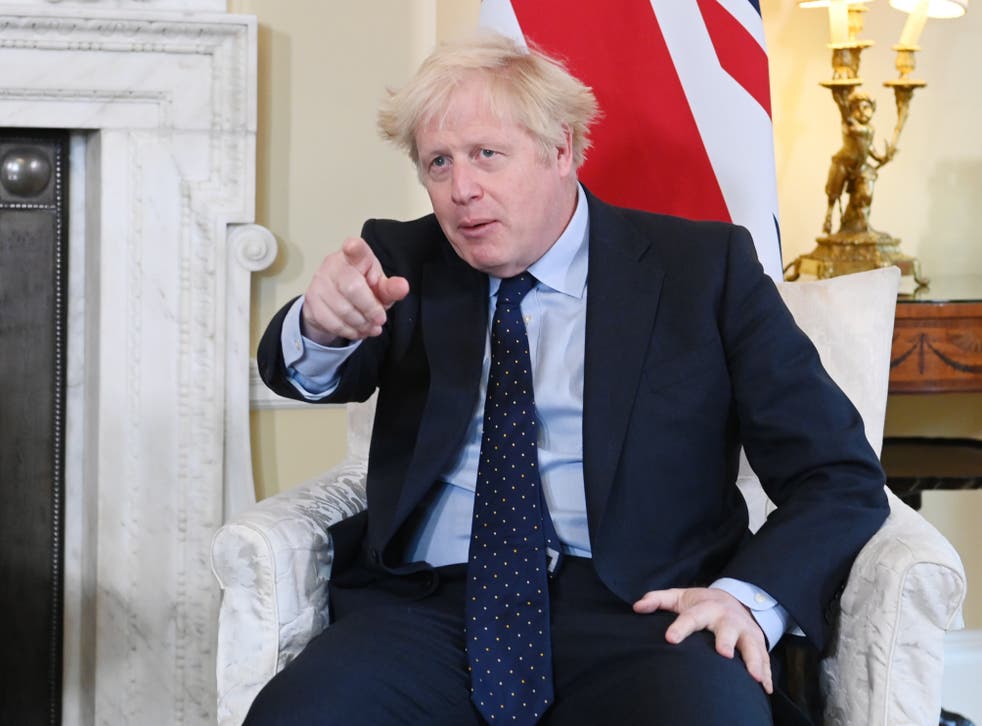 Boris Johnson has been accused of "rampant cronyism" after it emerged that a major Conservative donor will be made a peer and a government minister.
Financier Malcolm Offord, who has gifted £147,500 to the Conservative Party, has been appointed as a junior minister at the Scotland Office.
Since he is not an elected official, he will be given a lifetime peerage so that he can assume the role.
Mr Offord's appointment comes just months after he failed in his bid to become an MSP in the Holyrood elections in May.
Fiona Hyslop, an MSP for Linlithgow, noted the irony. "You have more chance becoming a Tory Scotland Office minister if you are rejected by voters in a Scottish election than elected by them," she tweeted.
Meanwhile, Stewart Hosie MP, one of her SNP colleagues, said the Conservatives' decision to give roles and peerages to party donors "shows contempt for democracy".
He suggested that "rampant Tory cronyism" was "engulfing" Westminster, adding that Scotland would be better out of the union.
The Scottish Greens also hit out at the prime minister, with its MSP Gillian Mackay branding the decision "a disgrace".
However, Alister Jack, the secretary of state for Scotland, defended the move, saying that Mr Offord would help the country's economic recovery through his "wealth of valuable business experience".
"I very much look forward to working with Malcolm over the coming months and years, as we invest in Scotland to grow our economy and create jobs," he added.
It is not the first time Mr Johnson has faced a backlash for elevating an unelected figure to government.
He was criticised at the start of his premiership for giving a peerage to Nicky Morgan so that she could serve as culture secretary, even though she did not stand in the 2019 general election.
Zac Goldsmith likewise entered the House of Lords to serve as a minister, while David Frost, the former chief Brexit negotiator, entered cabinet in March 2021, six months after he received a peerage.
The prime minister's decision to appoint Conservative donor Peter Cruddas also caused a scandal, especially after it was revealed that he donated £500,000 to the party three days after becoming a peer in February 2021.
Additional reporting by PA
Register for free to continue reading
Registration is a free and easy way to support our truly independent journalism
By registering, you will also enjoy limited access to Premium articles, exclusive newsletters, commenting, and virtual events with our leading journalists
Already have an account? sign in
Register for free to continue reading
Registration is a free and easy way to support our truly independent journalism
By registering, you will also enjoy limited access to Premium articles, exclusive newsletters, commenting, and virtual events with our leading journalists
Already have an account? sign in
Join our new commenting forum
Join thought-provoking conversations, follow other Independent readers and see their replies