Jeremy Corbyn says Julian Assange should answer questions over rape allegations
Labour leader continues to oppose WikiLeaks founder's extradition to US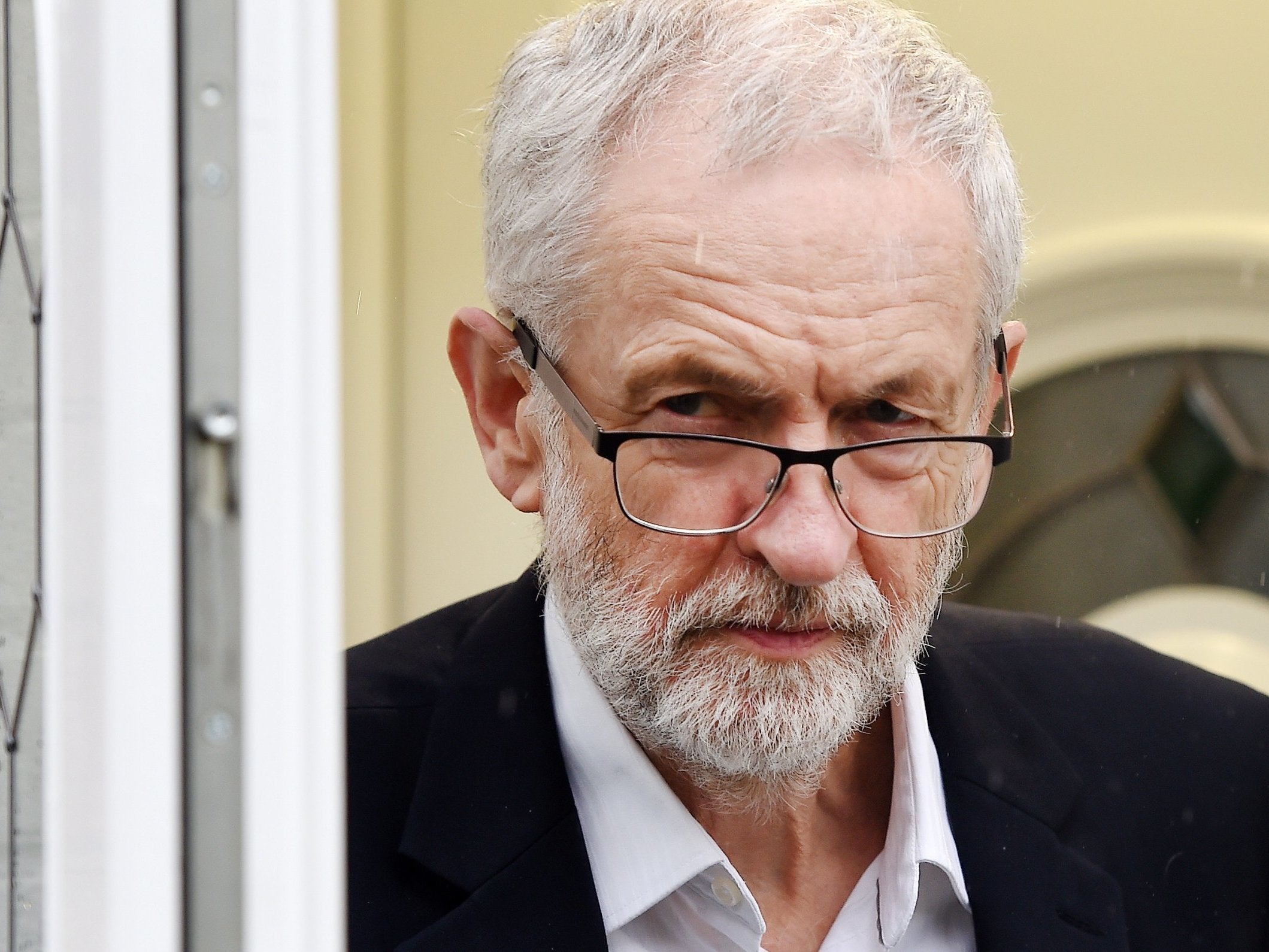 Labour leader Jeremy Corbyn has said that Julian Assange should answer questions over longstanding rape and sexual assault allegations made in Sweden.
"If there are allegations which Julian Assange needs to answer of sexual issues, sexual attacks that may or may not have taken place in Sweden, then it's a matter for the courts to decide," he said in an interview with Sky News.
"But, I do think he should answer those questions."
The politician said he continued to oppose the WikiLeaks' founder's extradition to the US.
"My objection was to his extradition to the United States because I do believe that WikiLeaks told us the truth about what was actually happening in Afghanistan and in Iraq," he said.
The Labour leader's comments come after more than 70 parliamentarians signed a letter to home secretary Sajid Javid and Labour counterpart Diane Abbott urging them to ensure the 47-year-old WikiLeaks founder faces Swedish authorities if an extradition request is made.
On Friday evening Labour's shadow foreign secretary Emily Thornberry joined the group and called for the WikiLeaks founder to be extradited to Sweden.
"I think that what should happen is that he should be extradited to Sweden. And then the Americans can make a further application to have him extradited from Sweden," she said on BBC Radio 4.
"And if he is to be extradited from Sweden then he will be able to apply to the Swedish courts, and indeed to the British courts, he will be able to apply to the European Court of Human Rights, and he will be able to make his case."
Referring to the allegations, she went on: "Whenever I see pictures of Julian Assange or hear about him I think of two women in Sweden."
Ms Thornberry later added on Twitter: "Why weren't Swedish authorities told in advance of Assange's ejection from Ecuadorian embassy, and the US clearly was?
"Our priority should be the two alleged victims of sexual violence in Sweden and not a ruse to get him extradited to the US as a whistleblower."
Diane Abbott, the party's shadow home secretary, has also told MPs that she thinks "the British government should grant such a request" if the Swedish authorities seek Assange's extradition.
In a reply to the colleagues who wrote to her, the shadow home secretary said: "To echo your own words I do not presume guilt but believe due justice should be followed, and that any complainant should see justice done.
"It remains important that any potential rape allegations in Sweden be completely disentangled from whistleblowing in relation to evidence of US wrongdoing abroad."
Key moments for Julian Assange
Show all 9
Labour MP Stella Creasy, one of the main organisers behind the letter, thanked Ms Abbott for her "powerful and speedy" response on the need "to support victims of sexual violence".
Ms Abbott and Jeremy Corbyn had both outlined their strong opposition to Assange's extradition to the US, following his forcible removal from the Ecuadorian embassy in London earlier this week.
The shadow home secretary had said that Assange's extradition to the US could be prevented on "human rights grounds" and cited the case of British hacker Gary McKinnon, whose deportation was blocked by Theresa May while she was home secretary in 2012.
In a BBC Radio 4 interview on Friday, Ms Abbott was asked repeatedly about allegations of rape made against Assange in Sweden, replying: "Those charges were never brought."
Prosecutors in Stockholm dropped the rape investigation in 2017 because they "could not advance" while Assange remained in the embassy, but are now considering reopening it.
Tory former Foreign Office minister Alistair Burt also told the BBC on Saturday: "The minimising of the issues in relation to sexual assault are really quite disturbing."You read the testimony and concerns of the women who have been involved, I have no view on the matter because it must come before a court, but it seems essential to me that he should face justice for what he has been accused of.

"Either to acquit him, or to see him appropriately convicted."
Assange spent almost seven years in the Ecuadorian embassy in London, where he sought political asylum in 2012 after failing in his legal battle against extradition to Sweden, where he was wanted over two separate allegations.

In May 2017, Sweden's top prosecutor dropped the long-running inquiry into a rape claim against Assange, which he has always denied.
But his arrest prompted the lawyer for a Swedish woman who alleged she was raped by Assange during a visit to Stockholm in 2010 to say they wanted the case reopened.
Prosecutors in Sweden have since confirmed that, while the investigation has not been resumed, they are looking into the case.
Join our commenting forum
Join thought-provoking conversations, follow other Independent readers and see their replies