Junior doctors announce they will strike next week
The British Medical Association says ministers aren't taking doctors' concerns seriously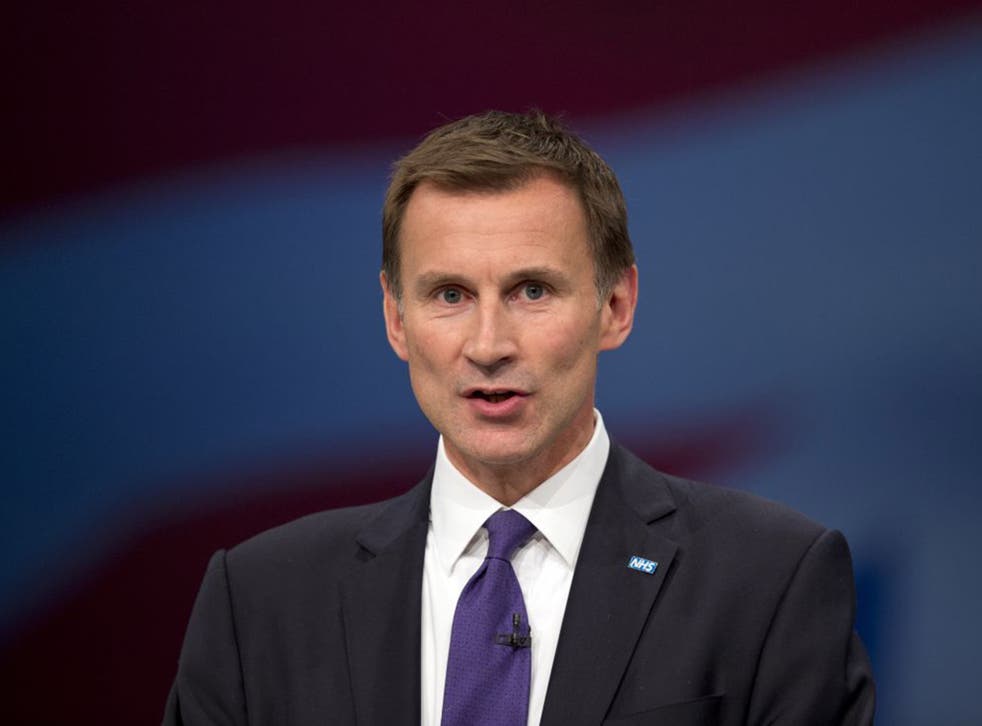 Junior doctors in England will strike next Tuesday after talks with the Government failed to reach an agreement, the British Medical Association has said.
The 24-hour strike on 12 January will be followed up by 48-hour industrial action starting on 26 January as well as another day on 10 February, the British Medical Association has announced.
All three of the strikes will start at 8am. During the first two junior scheduled actions doctors will provide only emergency care. The final scheduled strike will involve a full withdrawal of labour, the BMA says.
The first strikes will hit at a time of heightened winter pressures on NHS services. Patient demand peaked at this time last year, leading to more than a dozen major incidents declared at NHS hospitals.
In an indicator that the health service could be entering a similar spell, the James Paget University Hospital in Great Yarmouth declared a major incident today amid what it called "unprecedented demand".
The hospital's chief executive asked patients not to attend A&E unless their condition was "life or limb threatening". The hospital was attended by 93 ambulances on Sunday – almost twice the average.
The BMA called off a previously planned strike last year with hours to go before it began in order to conduct more negotiations with the Government.
These negotiations do not appear to have produced progress, however.
BMA council chairman Dr Mark Porter said ministers were not taking medics' concerns seriously and accused them of dragging their feet.
"Throughout this process the BMA has been clear that it wants to reach agreement on a contract that is good for patients, junior doctors and the NHS," he said in a statement.
"This is why, despite overwhelming support for industrial action, the BMA instead sought conciliation talks with the Government, talks which were initially rejected and delayed by Jeremy Hunt.
Meet the patients and doctors of GOSH

Show all 9
"After weeks of further negotiations, it is clear that the Government is still not taking junior doctors' concerns seriously. Furthermore, the Government has repeatedly dragged its feet throughout this process, initially rejecting our offer of talks and failing to make significant movement during negotiations.
"We sincerely regret the disruption that industrial action will cause, but junior doctors have been left with no option. It is because the Government's proposals would be bad for patient care as well as junior doctors in the long-term that we are taking this stand."
Junior doctors voted by a huge majority to go on strike in a ballot conducted in November. 98 per cent of doctors balloted voted to strike on a turnout of 76 per cent. 99.4 per cent of doctors said they would take part in action short of a strike.
The strike centres around a contract dispute dispute in which Health Secretary Jeremy Hunt is attempting to redefine what constitutes anti-social hours for doctors.
Doctors have warned that the changes would put patients' safety and risk by incentivising unsafe working patterns.
The Government has also admitted that junior doctors who work the very longest hours will face a pay cut. The overall change is planned to be cost-neutral.
In a letter to Dr Porter, Mr Hunt claimed the BMA had not fully considered new proposals from the NHS Employers organisation, including the new system of financial penalties to guarantee safe working hours.
He said that industrial action "helps no-one", and maintained that good progress had been made in talks with 15 out of 16 issues addressed and only one, cuts to weekend pay, remaining unresolved.
Mr Hunt claims the changes are necessary to improve services at the weekends, which he has dubbed a "7-day NHS".
Heidi Alexander MP, Labour's Shadow Health Secretary, said: "Nobody wants to see industrial action, not least junior doctors. However from day one Jeremy Hunt's handling of these negotiations has been a complete and utter shambles. There is only one person patients should blame for today's news and that's Jeremy Hunt.
"Before this situation escalates any further, the Government needs to go back to the drawing board and come up with proposals that are fair to junior doctors and safe for patients. This deadlock cannot be allowed to go on."
Labour has previously said that Mr Hunt should be stripped of responsibility for negotiations with the doctors and that mediators should be urgently brought in to prevent a stoppage.
Dr John Fisher of the BMA said that such a strike could be carried out without harming patient safety, while Mr Hunt has said it would put patients at risk.
Academic studies of doctors' strikes in previous countries have found that they have tended not to increase death rates – largely because elective care is suspended reallocated to deal with emergencies.
Prior to the previous strike threat Sir Robert Francis QC, president of the Patients' Association, however said doctors should not go on strike, and called for "some form of mediation".
Join our new commenting forum
Join thought-provoking conversations, follow other Independent readers and see their replies