Junior doctors: Hospitals could refuse to impose Jeremy Hunt's new contract
Foundation hospitals in England - which are not controlled by central government - could decline to impose the controversial new working hours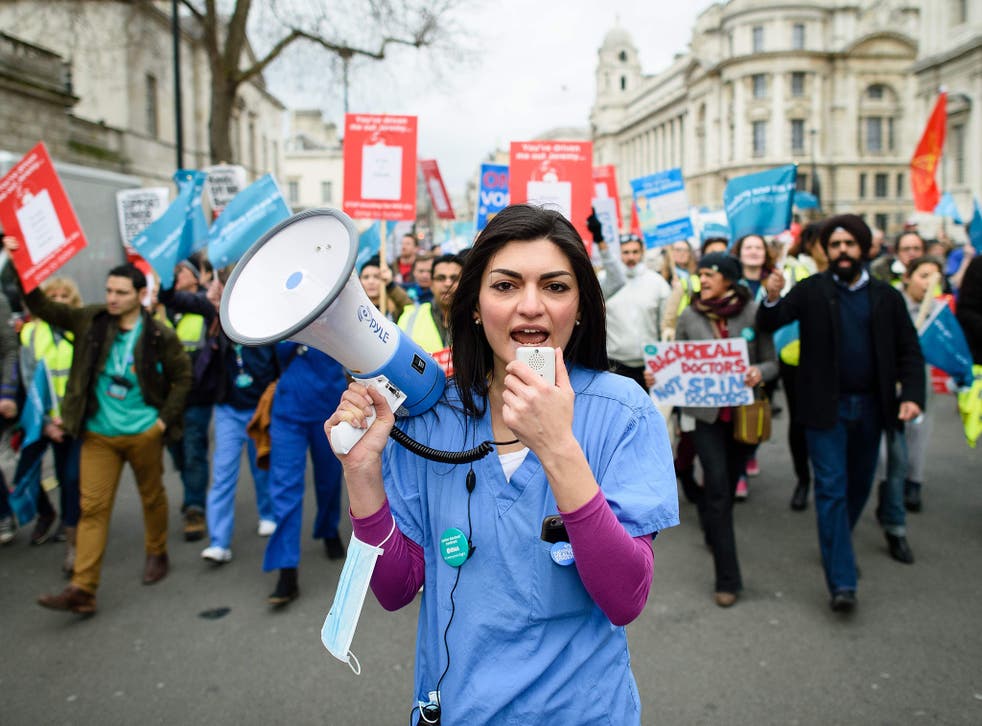 Hospitals across the country could refuse to impose Jeremy Hunt's new contract on junior doctors.
The Health Secretary announced in Parliament on Thursday that he would "unilaterally" impose the new contract on junior doctors after they failed to reach an agreement over working hours and Saturday pay.
Junior doctors say the new contract - which re-defines what is considered "anti-social" working hours - is unsafe for patients as it will reinforce doctors' working longer hours.
In some Scottish NHS trusts, junior doctors are reportedly asked to work 100 hour weeks.
But it has now emerged that none of the 152 foundation trust hospitals in England will not be obliged to force their junior medical staff to accept the deal.
Foundation trusts are not controlled by central government and have their own board to make decisions on staffing. Regular NHS trusts are likely to have to impose the changes.
Labour has claimed the loophole has seriously undermined Mr Hunt's plans to push the new terms and conditions on England's estimated 45,000 after a long-running dispute.
Shadow Health Secretary Heidi Alexander told the Guardian: "Jeremy Hunt's decision to impose the junior doctors' contract seems to be unravelling with every day that goes by.
"The fact that hospitals are trying to find ways around contract imposition underlines the extent to which the decision to impose a contract that nobody wants would destroy morale in the NHS."
Junior doctors went out on strike on Wednesday in protest after talks between the government and the British Medical Association broke down - leading to the cancellation of over 2,800 routine operations.
On Friday it emerged that the NHS establishment may be about to desert Mr Hunt after trade publication the Health Service Journal found that 14 out of the 20 NHS bosses he said supported him have now distanced themselves from him.
In pictures: Junior doctors protests in UK

Show all 10
A petition calling for a vote of 'no confidence' in Mr Hunt has now passed 100,000 signatures on the government's website - meaning it now has to be considered for debate in the House of Commons.
Mr Hunt said he has a mandate from the Conservatives manifesto committment to introduce a "seven day NHS" which he said the current contracts are disrupting.
He insisted junior doctors will not see a reduction in their take home pay and the maximum number of long days a junior doctor can work will be reduced from seven to five.
Register for free to continue reading
Registration is a free and easy way to support our truly independent journalism
By registering, you will also enjoy limited access to Premium articles, exclusive newsletters, commenting, and virtual events with our leading journalists
Already have an account? sign in
Register for free to continue reading
Registration is a free and easy way to support our truly independent journalism
By registering, you will also enjoy limited access to Premium articles, exclusive newsletters, commenting, and virtual events with our leading journalists
Already have an account? sign in
Join our new commenting forum
Join thought-provoking conversations, follow other Independent readers and see their replies