Junior doctors strike: Jeremy Hunt fails to guarantee patient safety during February A&E walkout
But Health Secretary insists he is 'busting a gut' to ensure A&E departments will function if junior doctors go ahead with a full walkout on 10 February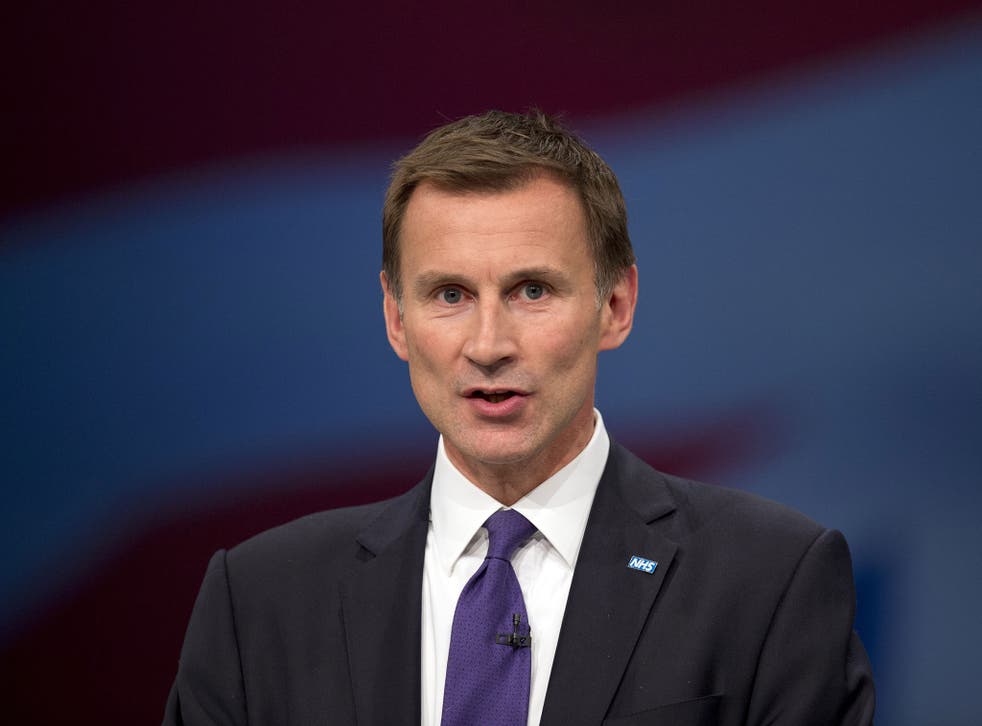 Patient safety cannot be guaranteed during the upcoming walkout of all care planned by junior doctors next month, Jeremy Hunt has said.
He refused to give a guarantee that all A&E departments would be open on Wednesday 10 February, when junior doctors plan a full withdrawal of labour from 8am to 5pm, but insisted he was "busting a gut" to ensure enough senior doctors and consultants are available to fill in.
It is the third and final round of industrial action planned by the British Medical Association, following this week's 24-hour walkout and a 48-hour strike starting at 8am on Tuesday 26 January.
The BMA and the Government continued talks on Friday over the proposed new junior doctor contract, but Mr Hunt was dealt a blow after the man he appointed to lead negotiations, Sir David Dalton, said the Government's message on improving seven day services in the NHS had become "muddled".
Sir David acknowledged that the strike by the BMA this week had proven it could "land a punch" on the Health Secretary.
However, speaking this morning, Mr Hunt remained defiant and said the Government could legally impose the new contract on junior doctors, which he says is vital to achieving the Conservative Government's manifesto pledge for a seven-day NHS.
He said this option was a "last resort," adding: "I really hope we can make progress".
"We are talking with the BMA today, we are all sitting around the table at Acas," he said. "I really hope we can make progress because we all want the same thing - every doctor wants high-quality care every day of the week, and I think the BMA also wants that.
In pictures: Junior doctors protests in UK

Show all 10
"So I think this is something which needs sorting out by sitting around the table and I think, if we do it in the right spirit, we can solve this."
Asked whether lives would be in danger on 10 February, Mr Hunt told the Today programme: "I can't give an absolute guarantee but we are busting a gut to make sure that every A&E department is able to function.
"We are going through, hospital by hospital, we are doing detailed work to see whether we can fill the shifts that are not going to be filled by junior doctors and, obviously, our absolute priority is to keep patients safe."
Register for free to continue reading
Registration is a free and easy way to support our truly independent journalism
By registering, you will also enjoy limited access to Premium articles, exclusive newsletters, commenting, and virtual events with our leading journalists
Already have an account? sign in
Register for free to continue reading
Registration is a free and easy way to support our truly independent journalism
By registering, you will also enjoy limited access to Premium articles, exclusive newsletters, commenting, and virtual events with our leading journalists
Already have an account? sign in
Join our new commenting forum
Join thought-provoking conversations, follow other Independent readers and see their replies