Junior doctors' strike to go ahead on February 10 after negotiations fail, BMA says
The strike will leave emergency care in place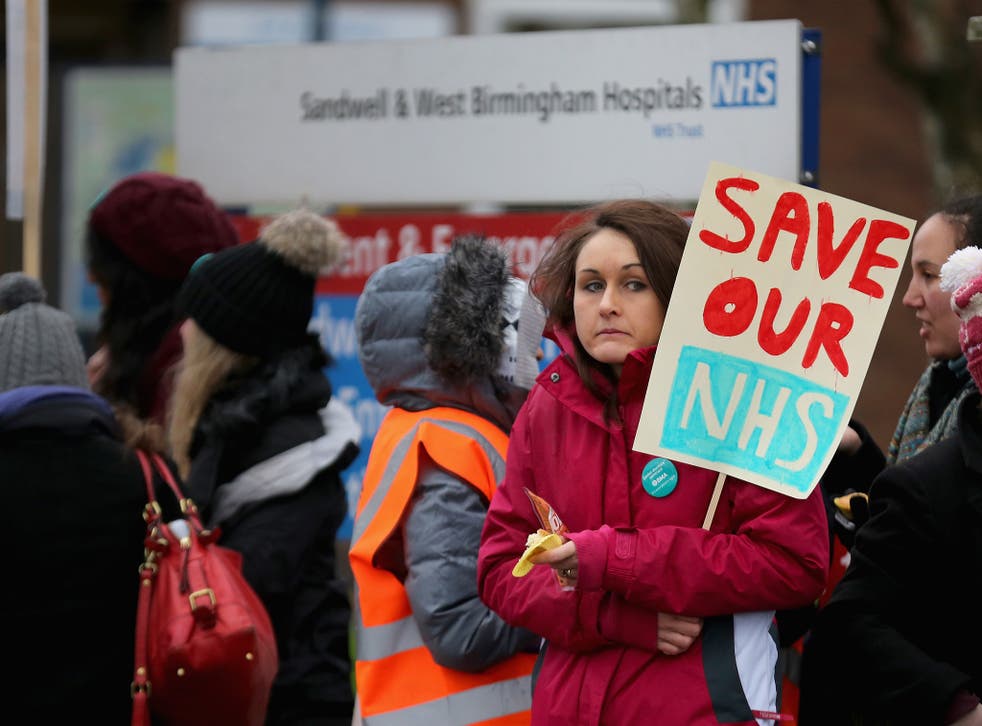 The junior doctors' strike planned for 10 February will go ahead after talks between medics and managers failed to reach agreement, the British Medical Association has said.
The BMA said in a statement that the strike was going ahead "despite the best efforts of our negotiating team, and hours of talks facilitated by Acas".
The 24-hour walk-out will however leave emergency care in place – despite initial plans for a full strike.
Doctors walked out early in January as the first part of a rolling programme of strikes.
The BMA however cancelled a second planned strike due to start on 26 January after apparent progress in negotiations.
A strike was also cancelled at the last minute in December last year.
The decision to exclude emergency care from the strike action next week comes after polling showing very high public support for junior doctors striking as long as emergency care was not included.
Doctors overwhelmingly voted to take action late last year by 98 per cent on a turnout of over 70 per cent.
They have warned that a new contract for junior doctors will put patient safety at risk by incentivising unsafe working patterns and could see pay cuts for doctors who work the longest hours.
The Government says the new contract is necessary to improve NHS services on weekends and that studies show hospitals are less effective during those hours.
In pictures: Junior doctors protests in UK

Show all 10
The British Medical Journal has however accused the Government of misusing academic studies it published to justify their political goals.
Jeremy Hunt, the Health Secretary, has said that strike action could endanger patients. Doctors have however pointed to previous academic evidence that strike action has had no effect on mortality rates.
David Cameron has previously warned in an interview that junior doctors could be unilaterally forced to accept the new contract if an agreement is not reached voluntarily.
Dr Johann Malawana, chairman of the BMA's junior doctor committee, said: "The Government's position – based on ideology rather than reason – risks souring relations with an entire generation of junior doctors, the very doctors who the Secretary of State has acknowledged as the backbone of the NHS."
A Downing Street spokesman said: "We've made good progress in a number of areas. It's regrettable the BMA has decided to proceed with further unnecessary industrial action. We will continue to stay at the table, stay talking."
A spokesman for the Advisory, Conciliation and Arbitration Service said: "We're ready to help if the sides involved in the junior doctors' dispute wish to use our services again."
Join our new commenting forum
Join thought-provoking conversations, follow other Independent readers and see their replies