Keir Starmer warns Tories: Time running out to meet Labour demands over Repeal Bill
'Whilst we accept the result of the referendum, we are not giving a blank cheque to the Government to do it in whatever way it wants'
Samuel Osborne
Sunday 03 September 2017 09:19 Comments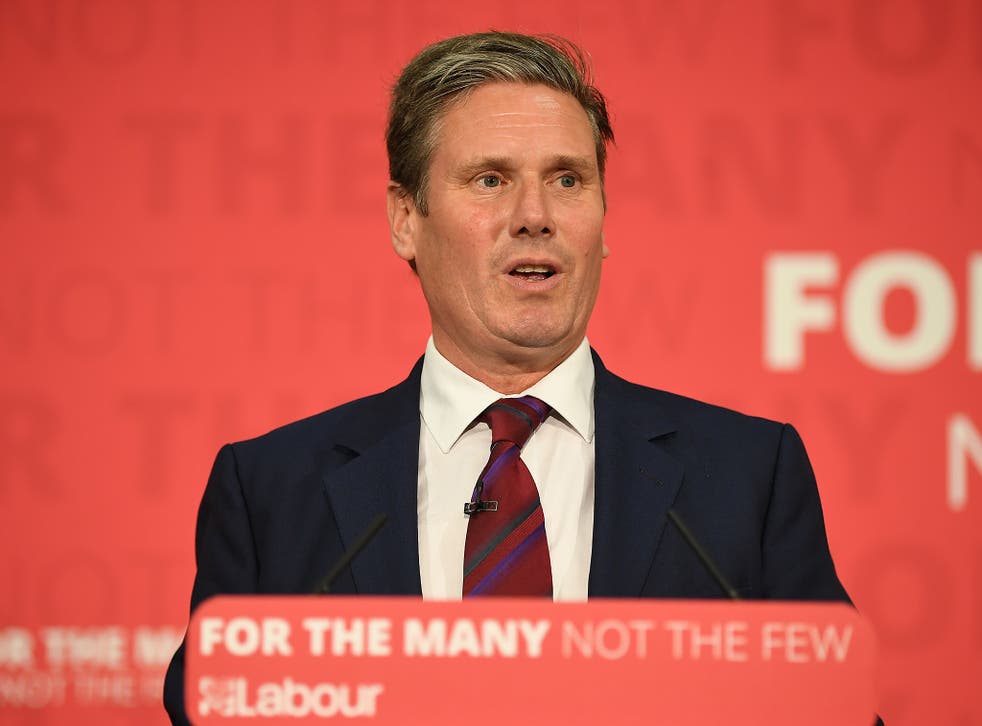 The Shadow Brexit Secretary has warned that Labour will vote against the Repeal Bill if it is not amended to allow the UK to remain in the single market after Brexit.
Sir Keir Starmer told the BBC's Andrew Marr Show: "Whilst we accept the result of the referendum, we are not giving a blank cheque to the Government to do it in whatever way it wants because it is not in the public interest."
On Saturday, he wrote to his Conservative counterpart David Davis to ask for wholesale changes to the legislation, including the UK remaining in the single market, customs union and under the jurisdiction of the European Court of Justice during any Brexit transition period.
'No decisive progress' on Brexit, says EU negotiator Michel Barnier
When asked if Labour would vote against the bill if Mr Davis did not accept all of his points, Sir Keir said: "We have said that, I flagged these points up at the beginning of summer and said if you don't address them we will be voting against it."
Pressed on what message a change in policy might mean for those in the Labour Party who dream of Brexit being reversed, the Shadow Brexit Secretary said: "We have always said we accept the outcome of the referendum. We want a progressive partnership going forward.
"Somehow we have to come up with arrangements which properly reflect the vote but brings the country back together. That's about big ticket items, which is what is your basic trading relationship with Europe and what else can you do with the rest of the world and how do you collaborate and cooperate more widely?"
Brexit: the deciders

Show all 8
He went on to suggest some Tory MPs might also join the fight against the bill.
"Well there are many Tories who I think are very concerned about the position the Government finds itself in, which is pretty shambolic," he said.
"There's very slow progress in the negotiations. I think some of them this summer will be looking across at the Labour Party and thinking, 'Well they've got a clearer and more coherent position than we have now.'"
Register for free to continue reading
Registration is a free and easy way to support our truly independent journalism
By registering, you will also enjoy limited access to Premium articles, exclusive newsletters, commenting, and virtual events with our leading journalists
Already have an account? sign in
Join our new commenting forum
Join thought-provoking conversations, follow other Independent readers and see their replies