Who will be in Keir Starmer's shadow cabinet?
A large clear out of Jeremy Corbyn's defeated and demoralised top team appears certain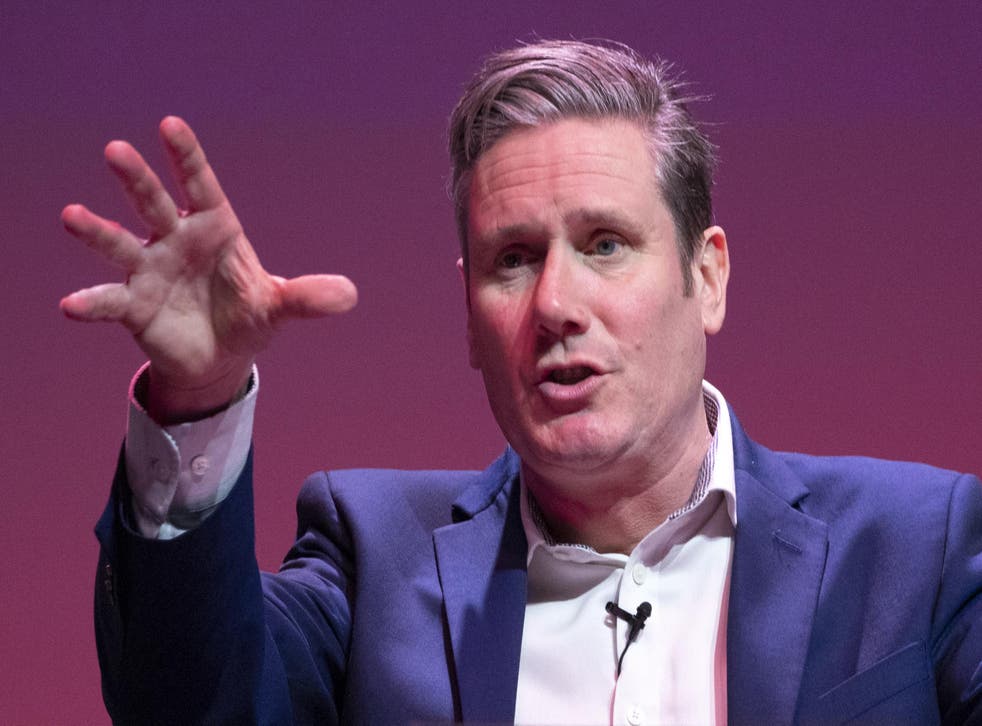 Predicting who Keir Starmer will pick for his shadow cabinet is a perilous business, given the new Labour leader's promise to somehow to keep everyone in the party happy.
This is the candidate who said he did not care if he was badged as a Blairite or a Corbynista – who vowed to end the string of election disasters, yet not "oversteer" away from the current course.
Nevertheless, a large clear out of Jeremy Corbyn's team appears certain, perhaps bigger than originally intended as the nation's focus on the coronavirus crisis gives Sir Keir greater freedom to be ruthless.
We already know that Mr Corbyn himself will be gone, as will two of his most senior lieutenants – John McDonnell and Diane Abbott – freeing up the Treasury and home affairs posts.
Several other Corbyn loyalists, Richard Burgon, Jon Trickett, Ian Lavery, Peter Dowd and Barry Gardiner, will surely be packing their bags as well. So who might replace them?
Shadow chancellor
The most important pick and biggest clue to Sir Keir's leadership plans will be who he puts in charge of the finances – just as Mr Corbyn's choice of Mr McDonnell signalled his "no compromise" style. Two names are in the frame:
• Rachel Reeves – a former Bank of England economist who wrote a study on the 2008 financial crash. She was sent into exile by the Corbyn revolution but has the intellectual credentials and has impressed as head of the Commons business committee.
• Anneliese Dodds – unlike her potential rival, she served the outgoing leader as a Treasury spokesperson, and won plaudits for her media appearances, without being stained by the failed project.
Big names
The prominent Labour Party names who look to be in line for a return from the backbenches include:
• Yvette Cooper – a cabinet member more than 20 years ago, she flirted with a leadership bid this year before deciding she had no chance of winning, but still hungers after a leading role.
• Ed Miliband – could the former leader, to whom Sir Keir is sometimes compared, make a comeback, perhaps to pursue his passion for tackling climate change?
• David Lammy – once tipped to be Britain's first black cabinet minister, he has thrived on the backbenches as a fierce critic of Brexit and of the Windrush scandal.
• Hilary Benn – a forensic critic of the government's EU policy, as the Commons Brexit committee chairman, he was shadow foreign secretary until sacked by Mr Corbyn in 2016.
Young blood
Sir Keir will want to promote from the impressive cohort of newer MPs on Labour's benches, most probably:
• Conor McGinn – Northern Irish, and a one-time Communist, Mr McGinn fell out with Mr Corbyn and resigned as a whip, but can be expected to return.
• Marsha de Cordova – only an MP since 2017, she was born with the eye condition nystagmus and is registered blind. Currently the shadow minister for disabled people.
• Rushanara Ali – like Ms de Cordova, a London MP, Ms Ali nominated Mr Corbyn for the leadership in 2015, but turned against him a year later.
Leadership rivals
Shadow cabinet jobs have been promised to the defeated Rebecca Long Bailey and Lisa Nandy, but that offer may not extend to early fallers Emily Thornberry and Jess Phillips.
Asked for his favourite Labour leader, Sir Keir plumped for Harold Wilson – praising the way the infamous schemer "managed to hold bits of the party together" – but it will be a miracle if he can do the same.
Join our new commenting forum
Join thought-provoking conversations, follow other Independent readers and see their replies