Keir Starmer's leadership ratings now worse than Jeremy Corbyn's, polls show
Labour leader now less popular than his predecessor at same point in tenure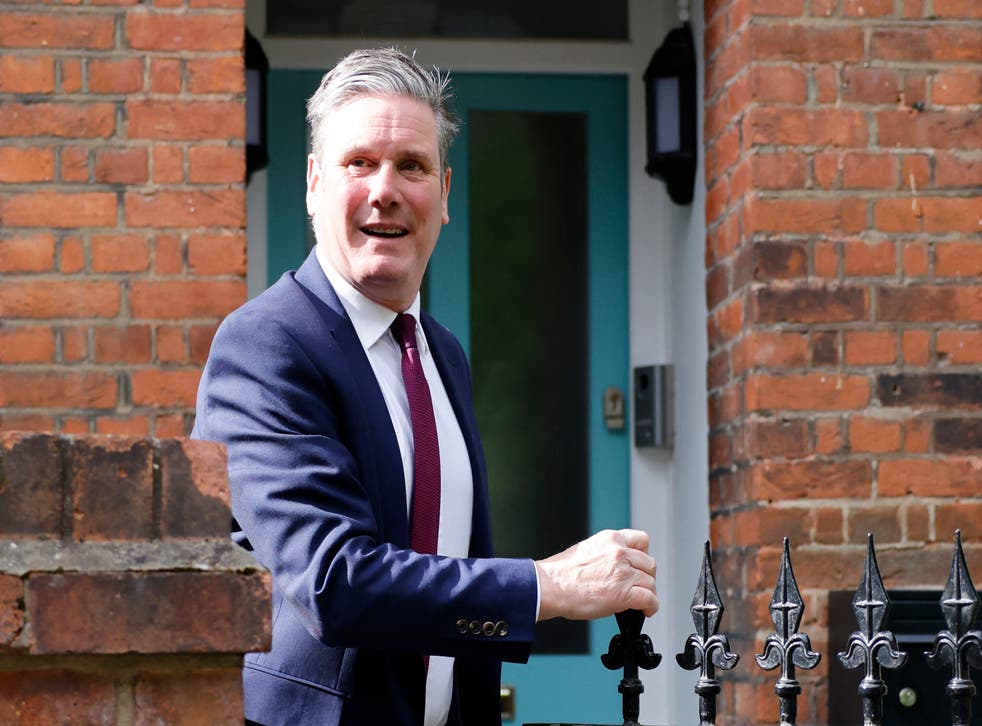 Keir Starmer's poll ratings are now worse than Jeremy Corbyn's at the same point in their respective leaderships, polls show.
A new survey from YouGov conducted on Monday found Sir Keir has a net rating of -48, with just 17 per cent of voters saying he is doing well and 65 per cent saying he is doing badly.
At around the same point in Jeremy Corbyn's leadership in September 2016, Sir Keir's predecessor had a net rating of -40 per cent.
21 per cent of voters then believed Mr Corbyn was doing well while 61 per cent thought he was doing badly.
Mr Corbyn had by this point survived an attempt by internal opponents to oust him as leader, winning the 2016 leadership contest by 62 per cent to 38 for his rival Owen Smith.
His ratings stayed around the same level until 2017, recording a net score of -43 per cent in mid-December.
The dire comparison is a blow for Sir Keir, whose pitch to Labour members centered around the idea that he would be more popular with voters than Mr Corbyn.
But his approach has so far failed to bear electoral fruit, with Labour last week losing a slew of council seats across the country last contested under Mr Corbyn.
An embarrassing parliamentary by-election defeat in Hartlepool, a seat Labour won in 2017 and 2019, has also sparked a wave of criticism, as has his handling of an ensuing reshuffle.
A source who was close to Jeremy Corbyn's leadership told The Independent: "Keir is proving the old adage right that if you stand for nothing, you'll fall for anything.
"Jeremy's ratings were low at this point after a year of being savaged by the media and his own MPs. Keir's had a softball ride.
"Unless Starmer develops a backbone, shows people what he's about and what his alternative for the country is, his ratings will fall further in an election rather that rise dramatically like Jeremy's did."
UK news in pictures

Show all 50
Keir Starmer's team did not respond to a request for comment on the poll findings.
Labour sit as far as 10 points behind the Conservatives in the voting intention polls for the next general election, according to the latest surveys.
Sir Keir's personal ratings have been on the slide in earnest since November, with every YouGov poll since one conducted on 23 November showing an increase in his negatives and a fall in positives.
Since the middle of February more voters have said they have a negative view of the Labour leader than a positive one.
Join our new commenting forum
Join thought-provoking conversations, follow other Independent readers and see their replies