Keir Starmer 'needs pact with other parties to oust Boris Johnson in 2024', new analysis finds
Exclusive: Historic victory in reach, but only if left-of-centre parties work together, report suggests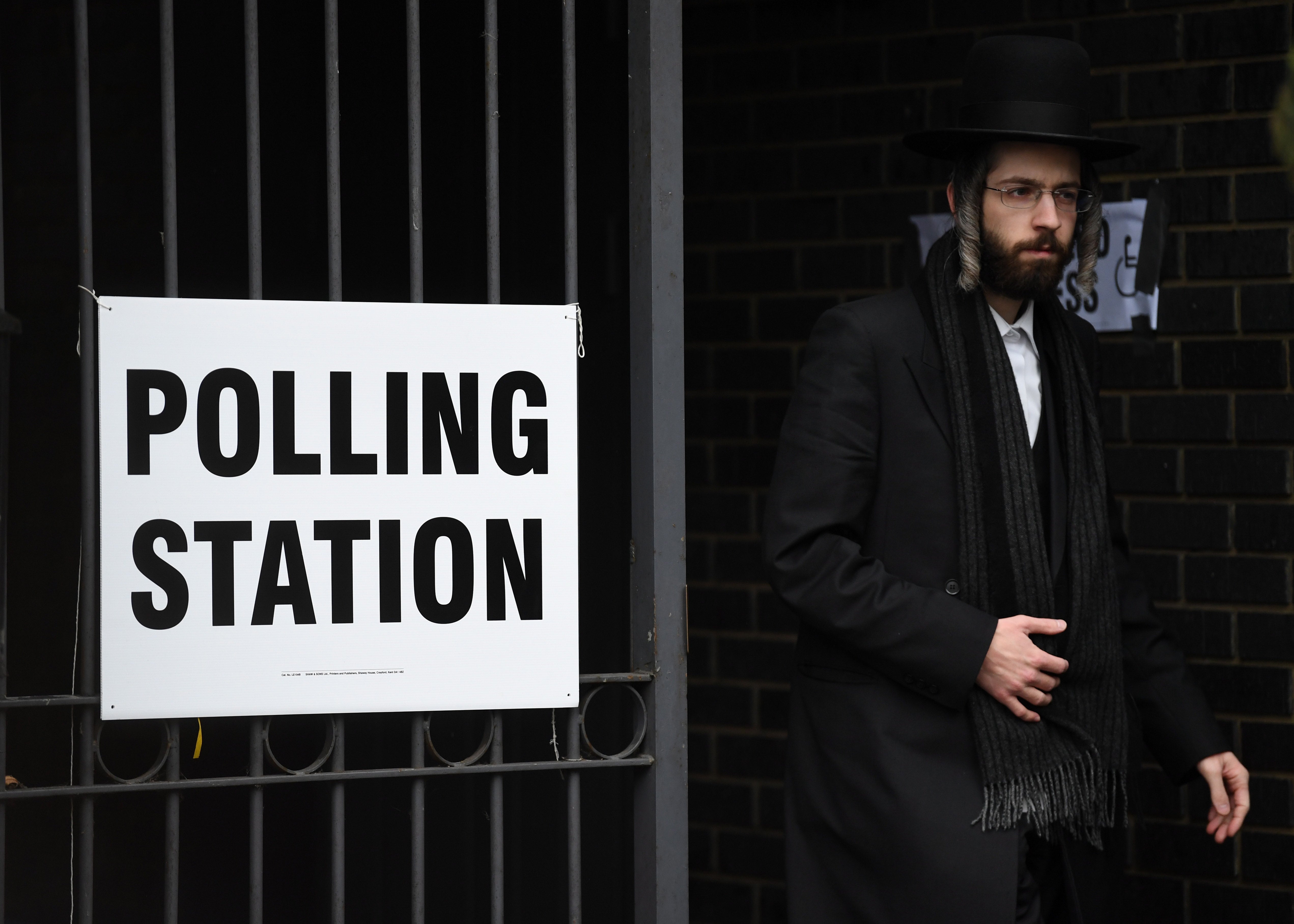 Leer en Español
Sir Keir Starmer could scoop a historic victory for Labour in the 2024 general election if he is willing to work with other progressive parties to maximise left-of-centre seats, according to new polling analysis seen by The Independent.
But if the Labour leader refuses to collaborate with Liberal Democrats and Greens, he risks a repeat of the December 2019 election, when Boris Johnson's Tories won a landslide on a hard Brexit platform despite a majority of voters backing parties offering a second EU referendum.
Despite a narrow lead for Labour in the poll, the analysis suggests that Mr Johnson can hold onto his overall majority at Westminster if Nigel Farage repeats his 2019 move of standing aside candidates to allow Conservatives to consolidate the right-of-centre vote.
Internationalist campaign group Best for Britain, which fought for a second Brexit referendum and is now pushing for a strengthening of the EU trade deal, examined the results of a massive 22,000-voter Focaldata poll, conducted in December on the MRP method which allows figures to be broken down to a constituency-by-constituency level.
The raw figures, released earlier this month, suggested a neck-and-neck race with the Tories on 36 per cent and Labour 38, resulting in 284 seats for Conservatives and 283 for Labour, with Lib Dems holding onto just two. This outcome would set the scene for a likely Labour-SNP coalition government with Nicola Sturgeon demanding an independence referendum as part of the price for her support.
But the BFB analysis suggests that the situation would change dramatically if Mr Farage stood down his new Reform UK party to give Tories a clear run, as he did with the Brexit Party in the run-up to the 2019 poll.
In this scenario, Mr Johnson could boost Tory representation to 319 – saving his own Uxbridge seat in the process – while Labour could crumble to just 251 seats and the Liberal Democrats be wiped out altogether. On this calculation, Conservatives would be on the brink of an overall majority in the 650-member House of Commons, possibly requiring support from the DUP to get them over the line.
However, if Labour, Lib Dems and Greens were prepared to work together, the analysis suggests an entirely different outcome, with Labour claiming an overall majority of around 50 at Westminster with 351 seats marking its best result since 2005.
Starmer's party would seize back almost all of the red wall constituencies lost to Tories in the Midlands and north of England in 2019, while Lib Dems would edge up to 12 seats and Greens would hold onto their sole constituency in Brighton.
Even if bolstered by support from Farage, Conservatives would see their tally of MPs collapse from 365 now to just 205, while not only Mr Johnson but cabinet ministers Dominic Raab, Robert Buckland, George Eustice, Grant Shapps, Simon Hart, Alok Sharma and Alister Jack would be at risk of losing their seats.
This scenario would free Starmer from dependence on the SNP, but would almost certainly require a commitment to reform of the first-past-the-post electoral system, as smaller parties demand proportional voting as the price of their participation.
The analysis emerged shortly after former Conservative cabinet minister Stephen Dorrell used an article in The Independent to call on Sir Keir to lead a Progressive Alliance to unseat Johnson.
Best for Britain chief executive Naomi Smith said: "Labour has done well to rebuild since last year's election collapse, but as things stand it will need the support of other parties to make a return to government in 2024.
"This reliance is even clearer when you add Nigel Farage's Reform UK party into the picture, previous iterations of which have stood aside for Conservative candidates over the last two elections in a show of nativist unity.
"If Keir Starmer wants a shot at No 10 in three years, the party must be open to working with the Greens and Lib Dems, particularly given the impending constituency boundary changes and SNP strength north of the border."
BFB's analysis of the Focaldata polling is based on a calculation undertaken prior to the 2019 election on how supporters break between parties when their preferred candidate stands down in favour of an alternative who is better placed to win the seat.
The model assumes that 88 per cent of Labour, Lib Dem, Green and SNP voters would shift to the leading opposition party in the event of a pact, with 7 per cent being redistributed to Tories and five per cent being unwilling to switch.
Labour MP Clive Lewis, who has called for cross-party collaboration on constitutional reform, said that Starmer would have to make an attractive offer to smaller parties.
"Lib Dems and Greens aren't going to stand down candidates all over the country just to give Labour the chance to govern alone," he told The Independent. "There would have to be a quid pro quo from Labour.
"That might be a commitment in writing, after having done the work needed to build trust, to work on things like a proportional voting system, a constitutional convention and a devolution package after the election."
Green Party co-leader Jonathan Bartley said: "This data reaffirms what we have known for a long time, that Labour needs to work alongside other parties, rather than against them, in order to stop this damaging Conservative government and help improve the lives of millions of people across the country.
"The Greens will always be willing to work with other parties in order to do the right thing as cooperative politics is the only way we will be able to address the health, economic and climate crises we currently face."
The Remain Alliance of anti-Brexit parties in the 2019 election saw Liberal Democrats, Greens and Plaid Cymru agree to field a single candidate in 60 seats, but was shunned by Labour. While only nine of these candidates were elected, on average they saw gains in vote share 5.6 per cent higher than their parties enjoyed in other seats.
Peter Dunphy of the Unite to Reform group, which helped forge the Remain Alliance in its previous incarnation as Unite to Remain, said: "This polling demonstrates that Labour cannot win by itself. But it also shows that by working together, progressives can defeat the Conservatives.
"It is time for all parties of the centre and left in the UK to find ways to work together and to make this possible Labour must support electoral reform. Nigel Farage will cause trouble for the Conservative Party but he will never act in a way that risks them losing power. For as long as Labour, Greens and Liberal Democrats are in conflict they will be outmanoeuvred."
Labour declined to comment on the analysis. A Lib Dem source said: "The Liberal Democrats are focused on electing excellent Liberal Democrat MPs so we can get Johnson out of No10 and the Tories out of government. In 80 seats, where we are in second place, the Liberal Democrats are the only party that can beat the Conservatives."
Join our commenting forum
Join thought-provoking conversations, follow other Independent readers and see their replies