Labour calls for urgent inquiry into 'rape culture' in schools
Keir Starmer says inquiry 'has got to get going very fast'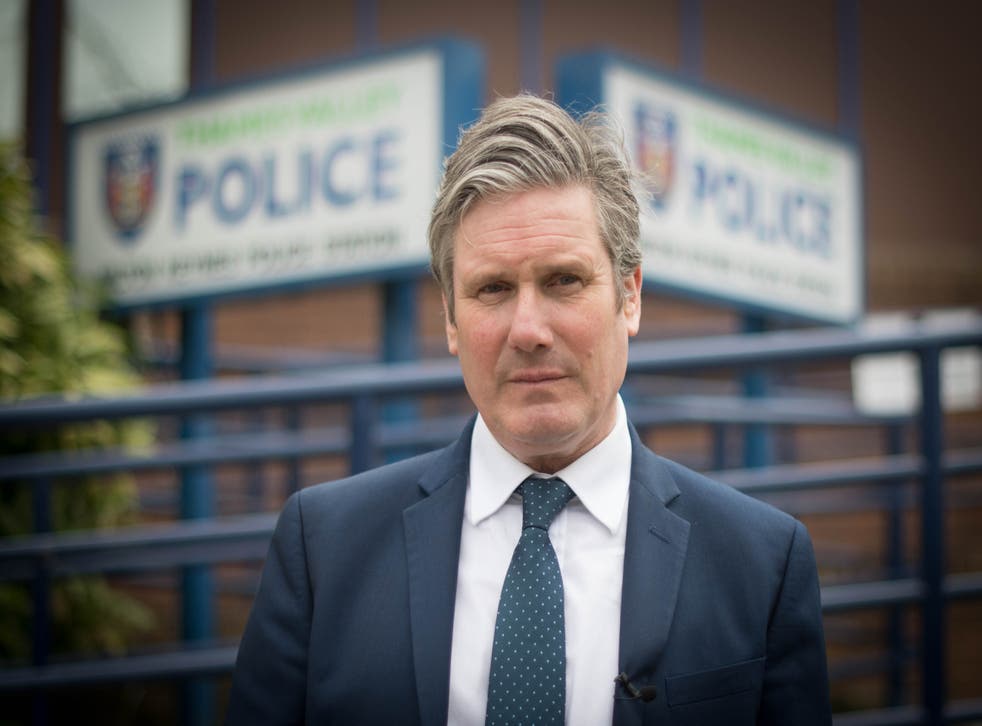 The government should hold an urgent inquiry into claims of a "rape culture" in some schools, Labour has said.
It comes after the chair of parliament's education committee said the government need to seriously look into claims made about more than 100 establishments.
Opposition leader Keir Starmer on Monday backed a call by the chair of the education select committee for an investigation into the allegations.
"I'm really worried about what we are seeing over recent days and I know many parents will be, many school teachers and staff and, of course, young people," Sir Keir told reporters.
"There's got to be an inquiry and it has got to get going very fast, this is serious."
Read more:
The Labour leader added: "There is of course a criminal investigation and I would encourage anybody who can to come forward and give evidence in that investigation, come forward and say what has been happening.
"There's a wider issue here - because we have seen this in other institutions, in other areas - and there needs to be not just grip, but cultural change as well.
"Cultural change in terms of behaviour in our schools and in our young people, but also in the respect that is shown particularly for women and girls."
It comes after Tory MP Robert Halfon, the chair of the education select committee, said countless stories had emerged of female pupils being "objectified, harassed and sexually assaulted".
Writing in the Sunday Telegraph newspaper Mr Halfon had welcomed an investigation by the Metropolitan Police but said an independent inquiry was needed to find out "what exactly has gone on, why it was allowed to take place and what the schools did to try and stop it".
Mr Halfon said senior staff had been "at best unable or at worst unwilling" to deal with the abuse, added: "Headteachers and governors should be held directly accountable. If found wanting, they should step down from their positions."
It comes after several independent schools were accused of failing to deal with complaints about sexual misconduct, following testimonies shared on the Everyone's Invited website.
The Metropolitan Police said it had received multiple reports of offences after reviewing the site, which allows people to anonymously share their experiences of abuse.
Several people have come forward to report crimes following a plea from the police.
UK news in pictures

Show all 50
Scotland Yard's rape and sexual offences lead Detective Superintendent Mel Laremore told BBC Radio 4's Today programme at the weekend that the reports were a "national issue".
The senior office said the claims were likely to be "more widespread than private schools" as initial reports had suggested.
Asked on Monday about allegations of sex abuse at schools, Boris Johnson's official spokesman said: "We want victims to have the confidence to report crimes and be comforted in knowing that everything will be done to bring offenders to justice.
"Given these allegations, a police helpline will be set up in due course to ensure that victims can access advice and support where needed. The DFE (Department for Education) and the Home Office and NPCC (National Police Chiefs Council) are in contact with everyone invited to provide support to those who are reporting abuse and to provide advice on contacting police if they wish."
Asked whether the government was planning any inquiry or investigation into the allegations, the spokesman said: "We want victims of crime to have the confidence to come forward and report those crimes to police, knowing that everything will be done to bring offenders to justice. Of course we support the police in action when these crimes are reported to them."
The spokesman pointed to Mr Johnson's recent comments in the House of Commons, when he called for an end to "casual everyday sexism" and told MPs: "Unless and until we have a change in our culture that acknowledges and understands that women currently do not feel they are being heard we will not fix this problem."
Register for free to continue reading
Registration is a free and easy way to support our truly independent journalism
By registering, you will also enjoy limited access to Premium articles, exclusive newsletters, commenting, and virtual events with our leading journalists
Already have an account? sign in
Register for free to continue reading
Registration is a free and easy way to support our truly independent journalism
By registering, you will also enjoy limited access to Premium articles, exclusive newsletters, commenting, and virtual events with our leading journalists
Already have an account? sign in
Join our new commenting forum
Join thought-provoking conversations, follow other Independent readers and see their replies