Keith Vaz: Labour MP sparks Twitter frenzy after deleting social media accounts
The Leicester MP deleted his Facebook and Twitter accounts on Wednesday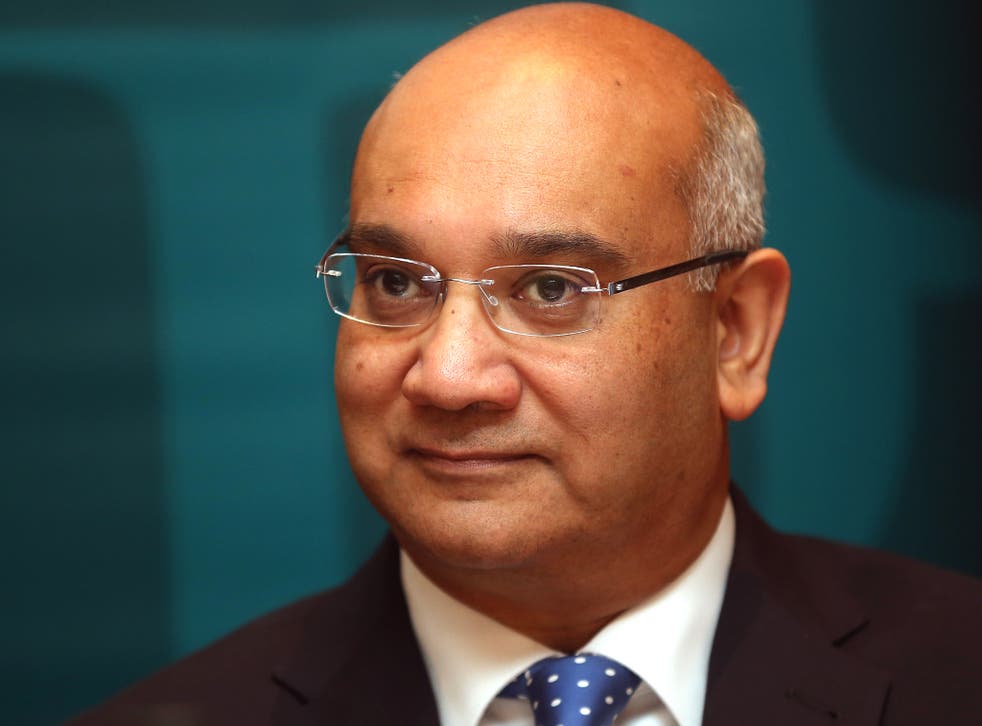 Update: Keith Vaz has opened a new Twitter account, with the handle @Keither4Leicester and a picture posing by the Arc de-Triomphe in Paris.
His first tweet noted he had returned to the UK and talked about Jeremy Corbyn's cabinet reshuffle.
Within less than half an hour of being back on the social media site, he had already accumulated more than 115 followers.
Senior Labour politician Keith Vaz has sparked a Twitter frenzy after deleting his social media accounts, seemingly out of the blue.
Mystery surrounds the actions of the Leicester MP, who was previously an active user of social media with almost 13,000 followers, after he deactivated his Twitter and Facebook accounts on Wednesday.
Speculation as to the reasons for his departure was rife, amid suggestions that Mr Vaz, who has been the MP for Leicester East since 1987 and has chaired the Commons home affairs committee for almost nine years, may have received online abuse from 'trolls'.
Last year Mr Vaz came under fire from the public after it emerged he was one of the 16 MPs publically defending Greville Janner, the Labour peer who faced child sex allegations.
A judge ruled the 87-year-old, who died after a long illness, couldn't stand trial because of his declining dementia.
Janner was accused of 15 counts of indecent assault and seven separate accounts of sexually assaulting nine alleged victims between the 1960s and 1980s.
Mr Vaz, who is the British Parliament's longest-serving Asian MP, has proved a divisive figure over his years in office.
In 1989, he rallied thousands of Muslims in Leicester, calling for Salman Rushdie's book The Satanic Verses to be banned for its anti-Islam rhetoric.
MPs involved in sex scandals

Show all 9
Laura K. Waterhouse noted the irony of the situation that Mr Vaz was now trending on social media, but was not there to see it.
Most recently, Mr Vaz upset some of his constituents after claiming the Coca-Cola Christmas truck should not visit Leicester, and was not welcome to the city, insisting the tour was promoting sugary drinks.
Join our new commenting forum
Join thought-provoking conversations, follow other Independent readers and see their replies