Ken Livingstone apologises on Twitter after saying MP Kevan Jones needed 'psychiatric help'
The former Mayor of London suggested that Labour's shadow Defence minister should 'pop off and see his GP'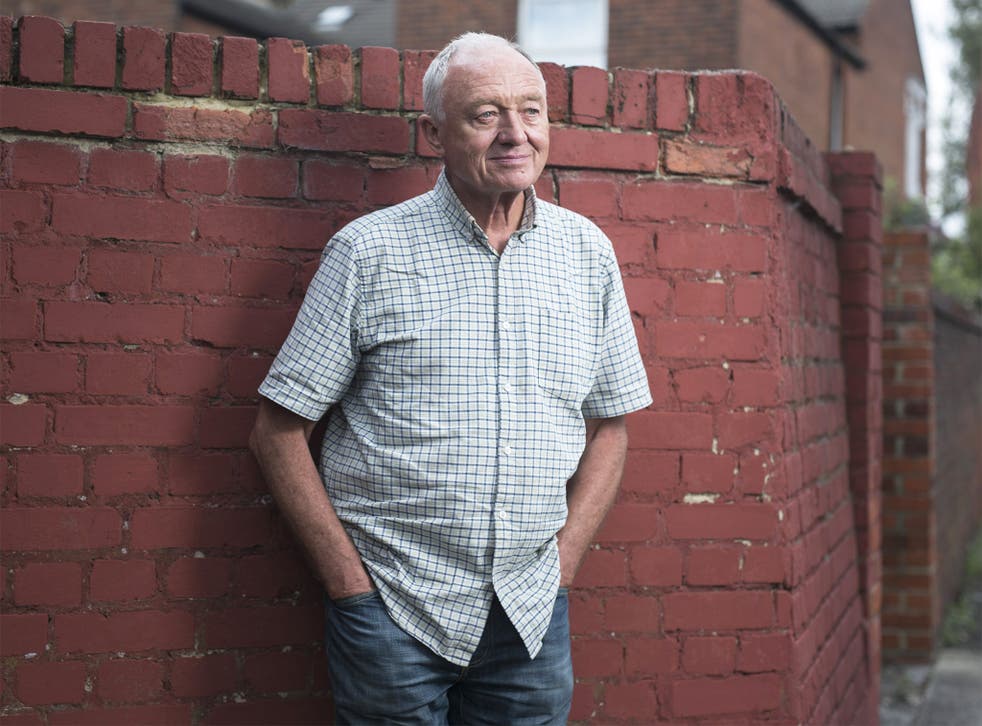 Jeremy Corbyn's pledge to preside over a "kinder" Labour Party was undermined after Ken Livingstone, one of his important allies, said that a shadow minister who disagreed with him needed "psychiatric help".
The former Mayor of London faced condemnation from mental health charities and senior MPs for suggesting that Labour's shadow Defence minister Kevan Jones should "pop off and see his GP" because he was "obviously very depressed and disturbed".
The attack was particularly misjudged as Mr Jones had previously spoken in the House of Commons of his battle with depression.
Mr Livingstone then compounded the situation by repeatedly refusing to apologise – until forced to by Mr Corbyn, who described the remarks as "unacceptable".
The row was triggered when Mr Jones criticised Mr Livingstone's appointment as co-chair of a Labour review of the party's policy on nuclear weapons. In response, the former MP claimed Mr Jones was "disturbed".
"I think he might need some psychiatric help. He's obviously very depressed and disturbed," he told The Mirror. "He should pop off and see his GP before he makes these offensive comments."
People news in pictures

Show all 18
Mr Jones said he found the remarks "gravely offensive" – both personally and "also to the many thousands who suffer from mental illness".
And he was backed by a string of shadow ministers and MPs. "Mr Livingstone's comments are simply unacceptable," said Luciana Berger who was appointed Labour's first shadow cabinet minister for mental health by Mr Corbyn. "An individual's mental health should never be the excuse for insults, jibes or political point-scoring. These comments should be treated as seriously as racism or sexism."
Chuka Umunna, the former shadow Business Secretary added: "Prejudice comes in many forms – very disappointed to see the man I campaigned for to be Mayor seemingly spreading it."
At first Mr Livingstone refused to back down and apologise, telling LBC Radio: "He was rude about me, I was rude back to him. He needs to get over it."
But he changed tack after Mr Corbyn intervened. A spokesman for the Labour leader added he was "angry" at the "unacceptable remarks".
In a subsequent statement on Twitter, Mr Livingstone said: "I unreservedly apologise to Kevan Jones for my comments. They should not have been made at all, let alone in this context."
The row overshadowed a more substantive argument about Mr Livingstone's appointment to co-chair a review of the party's policy on Trident alongside the shadow Defence Secretary Maria Eagle. Mr Livingstone's appointment is believed by many Labour MPs to be an attempt by Mr Corbyn to change the party's policy on Britain's nuclear deterrence.
The Scottish National Party will attempt to capitalise on Labour's discomfort on the issue by calling an opposition day debate on Trident next week. Senior Labour sources suggest that the party will instruct its MPs to abstain but some may rebel and vote with the Government to back Trident renewal.
Livingstone's mea culpa: From brash to sorry
Livingstone on LBC: "If he apologises for criticising my ability to do this job, that's fine [I will apologise]."
"He was rude about me. I was rude back to him. He needs to get over it."
"Once he apologises for criticising my appointment, I'll be nice to him."
Livingstone to the BBC: "I grew up in South London where if someone's rude to you, you are rude back."
Livingstone on Twitter: "I unreservedly apologise to Kevan Jones for my comments. They should not have been made at all, let alone in this context. I also make this apology because Jeremy [Corbyn] is right to insist on a more civil politics."
Register for free to continue reading
Registration is a free and easy way to support our truly independent journalism
By registering, you will also enjoy limited access to Premium articles, exclusive newsletters, commenting, and virtual events with our leading journalists
Already have an account? sign in
Register for free to continue reading
Registration is a free and easy way to support our truly independent journalism
By registering, you will also enjoy limited access to Premium articles, exclusive newsletters, commenting, and virtual events with our leading journalists
Already have an account? sign in
Join our new commenting forum
Join thought-provoking conversations, follow other Independent readers and see their replies