Ken Livingstone suspended by Labour as party's antisemistim row intensifies
Suspension follows extraordinary morning for party, during which former Mayor of London is subjected to verbal attack by Labour MP in front of TV cameras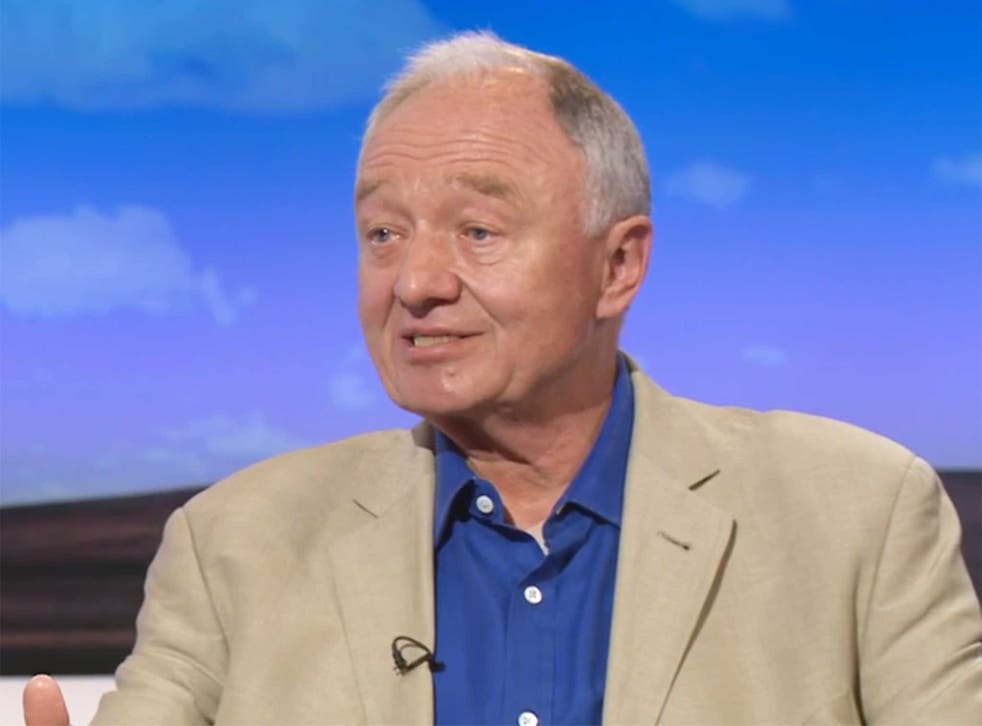 Ken Livingstone, one of Jeremy Corbyn's oldest political allies, has been suspended from the Labour Party as the leadership was plunged into a fresh row about antisemitism.
Mr Corbyn was forced to move against Mr Livingstone after his attempt to defend the Labour MP Naz Shah backfired and led to former London mayor himself being accused of racism.
In radio interviews, Mr Livingstone appeared to equate Zionists with Adolf Hitler, saying: "Let's remember, when Hitler won his election in 1932, his policy then was that Jews should be moved to Israel. He was supporting Zionism – this before he went mad and ended up killing six million Jews."
Mr Corbyn had little choice but to act after senior figures in the party – including Labour's Mayor of London candidate Sadiq Khan - called for the former Mayor of London to be kicked out.
A spokesperson for the party said: "Ken Livingstone has been suspended by the Labour Party, pending an investigation, for bringing the party into disrepute.
"The Chief Whip has summoned John Mann MP to discuss his conduct."
John Mann MP call Ken Livingstone MP a 'Nazi apologist'
Mr Khan had said Mr Livingstone's comments were "appalling and inexcusable", later adding: "He's got to be kicked out. These are so serious, these comments, so deeply offensive."
Mr Livingstone was also involved in an angry dispute with another Labour MP, John Mann, which was captured by television cameras.
Mr Mann is heard accusing Mr Livingstone of being a "disgusting racist rewriting history", before Mr Livingstone is heard telling Mr Mann to "check your history".
The row is deeply damaging to Mr Corbyn who has been attempting to build bridges with the Jewish community following a string of allegedly antisemitic comments and remarks made by his supporters on the left of the party.
Labour antisemitism row: What Livingstone said

Show all 14
Mr Corbyn's aides had attempted to draw a line under the affair by suspending the Bradford West MP Ms Shah on Wednesday pending an internal investigation.
But Mr Livingstone chose to accept a series of media interviews this morning where he defended Ms Shah – and made a series of statements which a number of Labour MPs said were themselves antisemitic.
Even Mr Livingstone's allies deserted him, with the chairman of the Momentum group of Corbyn supporters, Jon Lansman, saying that "a period of silence from Ken Livingstone is overdue, especially on antisemitism, racism and Zionism."
Livingstone stands by comments
He added: "Ken Livingstone achieved many good things for London and beyond. But all political lives end in failure and he should now depart voluntarily."
Other Labour figures echoed the call for Mr Livingstone to be suspended.
Labour frontbencher Chi Onwurah said: "Ken's comments are unacceptable and there cannot be one rule for him and another for everyone else.
"Antisemitism is wrong, full stop, end of story. Naz Shah recognised that in her fulsome apology; Ken has actually made things worse by trying to justify comments she accepted had no justification."
Labour MP David Lammy added: "This is a very sad day for the Labour Party. I simply cannot reconcile being in the same party as someone with these views.
"I am appalled by Ken Livingstone's despicable comments. There is no place in our party for racism, bigotry or intolerance of any sort."
Before he was suspended, Mr Livingstone said he believed the row over his future would "calm down" over the next couple of days.
Asked if he was under pressure, he told BBC Two's Daily Politics: "Not really. I simply said what I believed to be true, which is that Naz is not antisemitic."
Pressed about his future on Labour's ruling NEC, he said: "Things erupt. They dominate the news for 24/48 hours. People calm down again when they go back and check what you have really said."
Former deputy prime minister Nick Clegg told Mr Livingstone his actions were "weird".
He said: "I never ever thought I would see the day that mainstream, well-known politicians like you would start raking over Hitler's views in a way that people would simply not understand."
Former Labour peer Lord Sugar, who quit the party after last year's election, said Mr Livingstone "shouldn't be allowed to be anywhere near the Labour Party at all".
Lord Sugar told Sky News: "Corbyn has got nowhere to go on this now. He is one of his close allies within the party, from their political beliefs, but he has got to get rid of this man in the same way Naz Shah was suspended yesterday."
The businessman and TV host said that "the lunatics have taken over the party", adding: "There is an underlying feeling now under (Corbyn's) regime that anti-Semitism is starting to rise in the Labour Party, although he denies it."
Join our new commenting forum
Join thought-provoking conversations, follow other Independent readers and see their replies