Ken Livingtone speaks out after Ed Miliband's press issues: 'The lies they spewed out were amazing'
Former leader of the Greater London Council suffered similiar abuse, he tells Ian Burrell
Ian Burrell
Monday 07 October 2013 19:16 Comments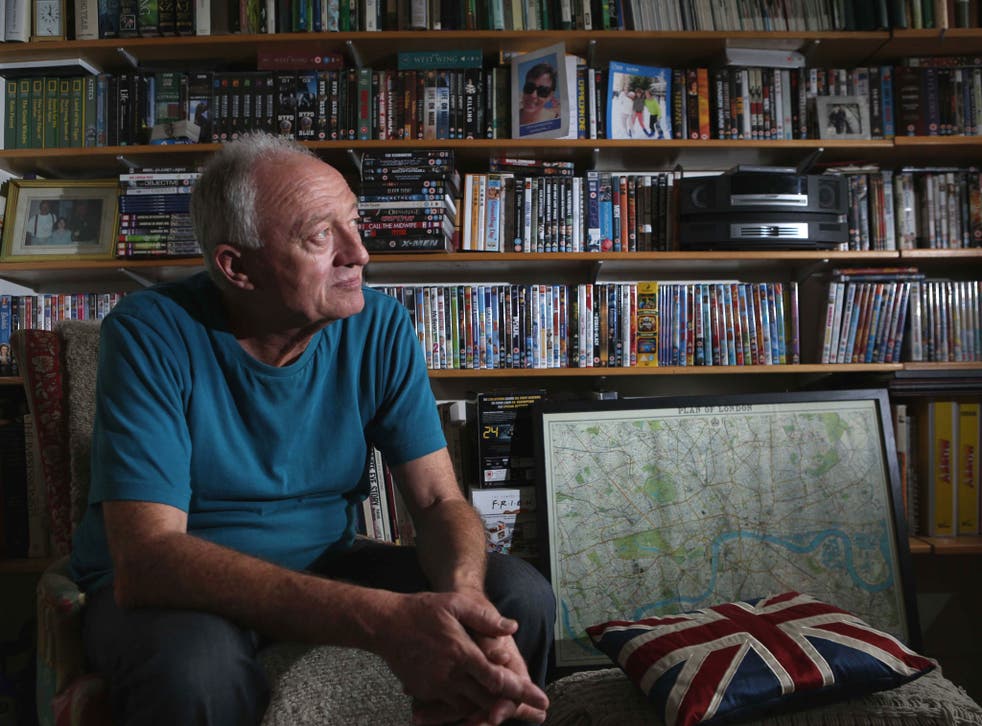 Ken Livingstone can teach Ed Miliband something about being a target for press vilification. So much was he denigrated as a man who hated Britain that he was physically assaulted on three occasions.
In the worst episode, he was leaving a pub in Hampstead, north London, when he was set upon by a gang of skinheads calling him a "commie bastard". "They were big bulky skinheads, too," Livingstone says, discussing the latest battle between the Labour Party and the right-wing media. "I managed to get away but one of the people with me was thrown over the bar. It was reported in the Daily Express but there was no condemnation in the coverage."
The former leader of the Greater London Council was denounced by The Sun as "the most odious man in Britain" and relentlessly pursued by the Daily Mail, tormentor of the current Labour leader and his late father. "When I became leader of the GLC, [Daily Mail editor] Sir David English summoned back his war correspondent from the Lebanon and reallocated him to City Hall. He was told to file six stories a day," said Livingstone. "It was just a stream of distortion and hatred. The lies they spewed out were amazing."
Like Ralph Miliband, the Marxist academic father of the Labour leader, Livingstone has been characterised as the enemy within. Just as the Mail refers to the leader of the opposition as "Red Ed", so the former Mayor of London received the same treatment. "They used to say Red Ken as a way of implying you're a communist. They used the term 'red' to try and depict you as an enemy of the country who was doing everything possible to undermine Britain in the struggle with the Soviet Union. But all the lefties of my generation – including Ralph Miliband – were virulently anti-Soviet. Me and Eric Heffer were active supporters of Solidarity in Poland."
Livingstone has a long relationship with the Miliband family. Ed's elder brother, David, worked in his office as a teenager, and he used to visit the family home. "I met Ralph Miliband a few times and he was a lovely guy. I always thought of him as a typical English professor with a heavy accent. He loved the country and what it had done for him and his kids. I never heard him say a disparaging word, only about institutions and the government of the day.
"Just because I'm critical of the Coalition doesn't mean I'm anti-English. I'm just anti-scumbag."
There are many – not just in Middle England – who would struggle to imagine Ken waving the flag of St George. He has, after all, a long record of controversy for cosying up to such contentious characters as Gerry Adams, Hugo Chavez and the Muslim radical Yusuf al-Qaradawi. But Livingstone is 68 now and the old class warrior has mellowed. He withdrew from politics after running Boris Johnson close in the London mayoral election last year. Midway through the interview he breaks off to give a tour of his garden, delighting in pointing out various plants.
He has planted a row of rare Wollemi pines, a species with a 200 million-year history. His mulberry tree dates from King James II's attempts to grow a plantation as food for silk worms. His arbutus tree was "seen by the Druids as a holy tree because it produces fruit in winter – they look just like lychees". Does he eat them? "Of course!" Famously a lover of newts, he has introduced them to his pond.
It's not so easy to label him Red Ken anymore, not as he holds forth on the value of religion and the importance of a solid education in British history. "Whereas 40 years ago religion and politics did not mix at all, now you have just got this huge rebirth of religion. People who come here from abroad are much more committed to their faith than the indigenous community and the Church of England has had a real revival with evangelicals. At the GLC elections there was no religious dimension but at the last two mayoral elections about half the debates we had were organised by faith groups. "None of that religious dimension ever gets into the media. I always think that journalists and politicians are the most jaded and cynical members of humanity," he says. Livingstone has not undergone a religious conversion but he has been reading The Authentic Gospel of Jesus by the Biblical scholar Geza Vermes.
"As a young man I was stridently anti-religion but I realise now that people need a framework. I've created my own moral framework based on political views – but you see studies that people who are active in their religion live longer and I think people do need structures," he says. "For my post-war generation you were given that by parents and it was a love of England. Everyone left school having done the whole of English history up to World War One and you had a much clearer understanding of what we are.
"Nowadays kids seem to do [only] World War Two and the Tudors. One of the few things I agree with [Education Secretary] Michael Gove on is we should have history properly taught so you understand where you are coming from." Mr Gove might be pleased to hear that Livingstone's youngest son is "obsessed" with the BBC series Horrible Histories. A father of five, his two youngest children – aged nine and 10 – are also learning Mandarin, reflecting their father's interest in China's cultural influence. He switches the conversation across big subject areas, from the author Jared Diamond's examination of hunter- gatherer societies to the lessons that were never learnt from the American banking crisis of the 1830s. "I have come to the conclusion there isn't anything new, technology changes but the same moral and political dilemmas come round in cycles. There's no short cut to learning from your mistakes or other people's," he says.
"I never went to university and I'm like a permanent student, always reading and learning. I have a mind filled with obscure nuggets." That's a useful resource for a broadcaster and Livingstone is this week celebrating the 40th birthday of London talk radio station LBC, on which he is a presenter. And who would have thought he would end up on the airwaves with David Mellor, "minister of fun" for John Major and one of Margaret Thatcher's golden Tory boys? Clearly, they get on rather well. "It's a brilliant pairing," he says. "Two old farts. Both of us have been jaundiced enough that we don't have to row, we've been let down by so many of our own governments."
As for his old adversary Boris Johnson, he is convinced he will become the next Conservative leader – after David Cameron loses the election. But a lack of ideas and investment will mean that the next Mayor of London inherits a city that is "scratchy and difficult," struggling to cope with overcrowding, he argues. Johnson, he claims, has copied many of his practical ideas while concentrating on photo opportunities and sound- bites. "I thought he was the most hardline ideologue but broadly he hasn't changed very much at all." The Conservative leader-in-waiting is a student of Red Ken? Don't tell the Daily Mail.
Register for free to continue reading
Registration is a free and easy way to support our truly independent journalism
By registering, you will also enjoy limited access to Premium articles, exclusive newsletters, commenting, and virtual events with our leading journalists
Already have an account? sign in
Register for free to continue reading
Registration is a free and easy way to support our truly independent journalism
By registering, you will also enjoy limited access to Premium articles, exclusive newsletters, commenting, and virtual events with our leading journalists
Already have an account? sign in
Join our new commenting forum
Join thought-provoking conversations, follow other Independent readers and see their replies