Kezia Dugdale's partner accuses Scottish Labour Party of 'bullying' over I'm a Celebrity' appearance
The SNP's Jenny Gilruth pointed out that Labour members' remarks came during an anti-bullying campaign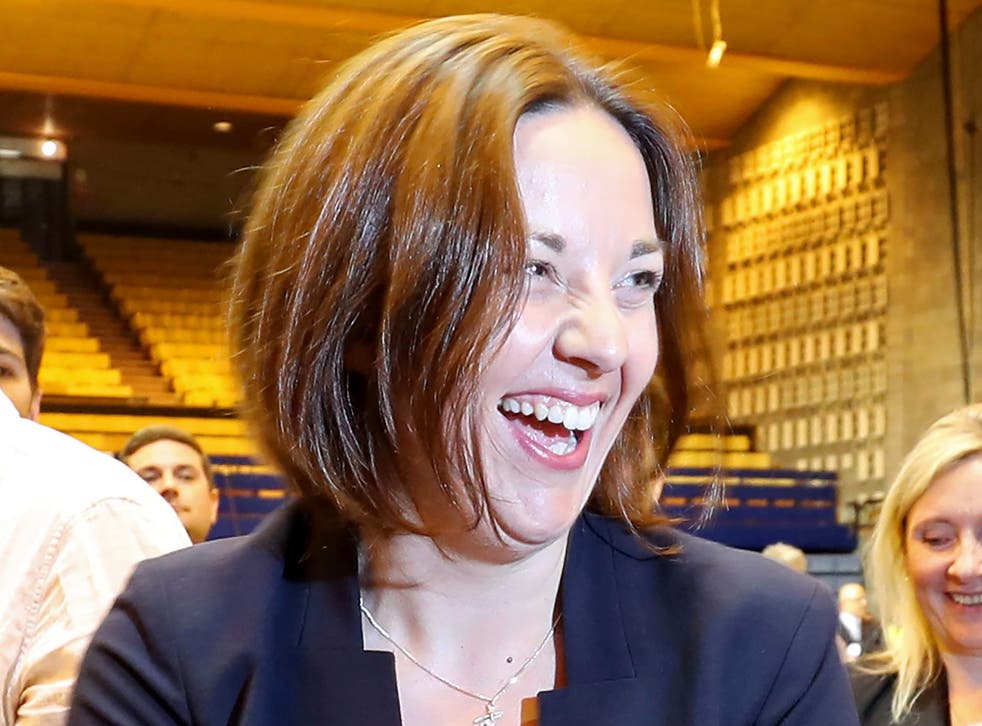 Dugdale's controversial decision to appear on ITV's I'm a Celebrity, Get Me Out of Here.
Jenny Gilruth, a Member of the Scottish Parliament for the SNP, hit back in defence of her partner following fierce criticism of Ms Dugdale from some within the Labour Party.
Taking to Twitter, Ms Gilruth said: "I see @scottishlabour have developed their own unique take on the final days of #AntiBullyingWeek."
She added: "Huge props. Huge props comrades! #TeamKez."
Her comment came hours after Labour MSP Neil Findlay branded the former Scottish Labour leader's surprise appearance on the hit show "ludicrous".
"I think it demeans politics when people get involved in that. We've got a pretty serious job to do, people out there are struggling and there's huge pressure on public services and that's the job we should be doing.
"I take my job very seriously and so do my colleagues and I think they would expect better."
Ms Dugdale unexpectedly stood down as Scottish Labour leader in August after just two years in the job, saying it was time to "pass the baton on".
Just a month earlier in July she revealed she was in a relationship with Ms Gilruth, who was elected to Holyrood in May and works as a a parliamentary liaison officer to Deputy First Minister John Sweeney.
News of Ms Dugdale's appearance somewhat eclipsed the victory of her successor, Richard Leonard, who said feelings were "running high" in the party over her decision to appear.
Mr Leonard said he did not believe Ms Dugdale should be immediately suspended but that the Labour group needed to consider the option.
Labour leader Jeremy Corbyn has said he does not believe she should be suspended, although the Scottish Labour group is responsible for discipline north of the border.
Ms Dugdale has said she will donate "a portion" of the fee she will receive for the show to charity, although she has declined to say how much she will receive. She will also donate her MSP salary for the two weeks or so she is away from her Lothian constituency to charity.
In June, a commitment from her entry in the registry of members' interests to donate "any and all earnings" outside of her parliamentary work to charity. A source close to Ms Dugdale said this change was in no way connected to her appearance on the ITV show.
Ms Dugdale continues to donate the fee she receives from a newspaper column to a charity for Motor Neurone Disease.
Some SNP members have seized upon the opportunity to highlight the apparent splits in Labour over Ms Dugdale's decision – but SNP leader and First Minister Nicola Sturgeon were left confused when Ms Dugdale failed to materialise in the jungle in Sunday night's opening episode.
Ms Sturgeon tweeted: "So it seems I might have briefly tuned into a never-watched before celebrity TV show tonight under false pretences .. #confused #ImaCeleb".
Join our new commenting forum
Join thought-provoking conversations, follow other Independent readers and see their replies