Kezia Dugdale says Scottish Labour will end austerity north of border if elected
'This pledge will set simple fiscal principles for our parliament's new financial powers'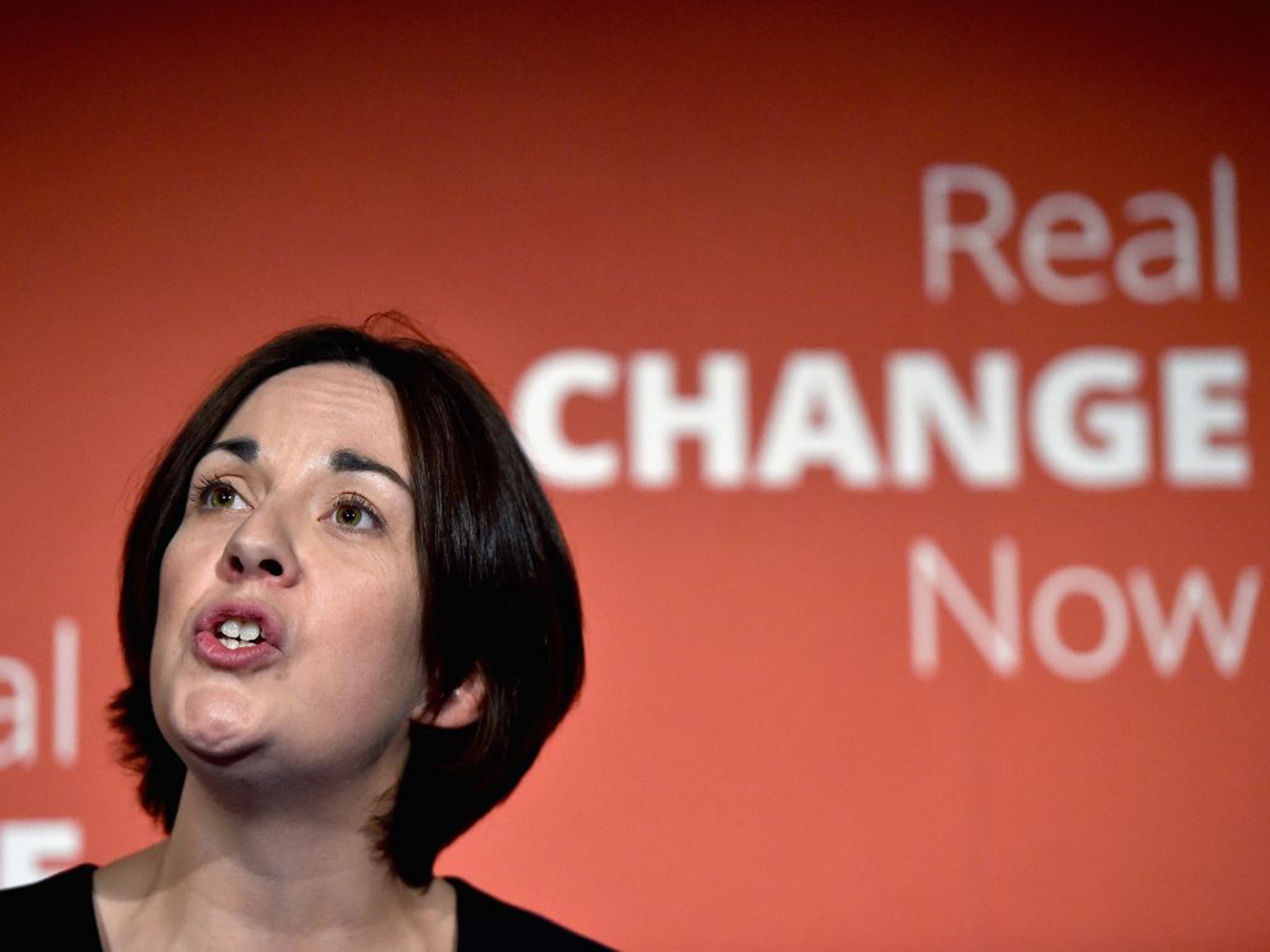 The leader of Scottish Labour has promised to end austerity north of the border if her party is elected in May, by using Holyrood's new powers to create a new fiscal rule which would prevent ministers from cutting taxes at the same time as reducing public spending.
Kezia Dugdale said the new rule would "dispense with austerity" in Scotland by ensuring that spending on public services rose in real terms. The principle would be enshrined in legislation and would last until at least the next UK general election in 2020.
After making the commitment in her speech to the party's spring conference in Glasgow, the Scottish Labour leader threw down the gauntlet to the SNP, telling delegates that if Nicola Sturgeon's party did not match the pledge then its anti-austerity stance would be "exposed as false".
"We will end austerity in Scotland," she said. "This pledge will set simple fiscal principles for our parliament's new financial powers. It will set out what a Scottish Government has to do to take a different path from Tory austerity. It won't be prescriptive about what the next government spends: it will simply set out the path that must be followed in order to dispense with austerity and invest in our economy."
Accusing the SNP of being "too comfortable" and "too cautious" in power, she said Ms Sturgeon had positioned herself as "the great anti-austerity alternative" during last year's general election campaign but had later passed on Westminster-led cuts to Scotland's public services.
Addressing Scotland's undecided voters, she added: "If you want more accountable government, more radical government, if you want a government that is less interested in taking selfies and more interested in taking on the establishment, then consider giving your first or second votes to the Labour Party."
Scottish Labour has a mountain to climb if it is to defeat the SNP in May, with opinion polls suggesting that Ms Sturgeon's party is on course to win a historic third term at Holyrood. In a sign of her party's reduced status in Scotland, Ms Dugdale delivered her speech to a hall which seated less than 400 people: last week's SNP conference attracted more than 3,000.
Join our commenting forum
Join thought-provoking conversations, follow other Independent readers and see their replies