Kids Company: Ministers sent 'godsmacking' details about organisation just days before handing out £3m of public money
The revelations will pile more pressure for cabinet ministers Oliver Letwin and Matt Hancock who overruled civil servants and signed off the additional funding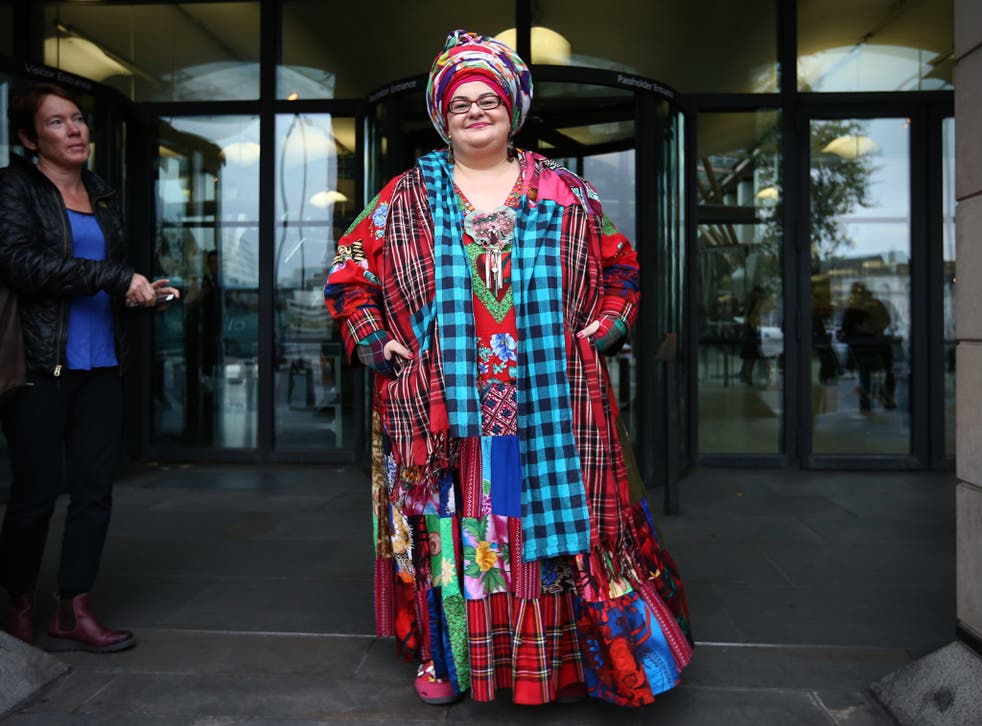 Ministers were sent a report containing "gobsmacking" details about Kids Company – including six-figure payments to children of staff and £50,000 towards the cost of a PhD for a child of an Iranian diplomat - just three days before handing over another £3m of public money.
The confidential report, carried out by auditors at PricewaterhouseCoopers (PWC) in late July this year, also describes how one Kids Company adult client received more than £47,000 in tax-free support in 2014 – equivalent to a £67,500 salary.
The revelations will pile more pressure for cabinet ministers Oliver Letwin and Matt Hancock who overruled civil servants and signed off the additional funding. Days later the charity went bust amid allegations of financial impropriety and sexual abuse on its premises. The pair will be grilled by MPs on the House of Commons Public Accounts Committee (PAC) next month as part of its inquiry into the failed charity.
PWC was appointed by the charity to investigate allegations of financial mismanagement after former employees approached the Charity Commission earlier this year.
Their report, seen by BuzzFeed News and BBC Newsnight, constitutes their preliminary findings. Although it does not confirm whether the allegations have substance it confirms the nature of the complaints.
PWC said it had "not carried out anything in the nature of an audit" and in the "limited time available" only dealt with five of the 10 allegations received by the Charity Commission.
Kids Company chairman, the BBC senior executive Alan Yentob, made reference to the report when he and the charity's Chief Executive Camilla Batmanghelidjh gave evidence to the committee earlier this month.
He said: "We had to go to PWC and pay them £50,000 to tell us that there was not much substance in the allegations and therefore the Cabinet Office should go ahead and give us the money."
Regarding alleged payments to the adult client, PWC confirmed the charity paid tens of thousands of pounds for her rent and tens of thousands more in cash or into her bank account throughout 2014.
Another allegation is that two children, registered as clients and both of whom had a parent on the Kids Company payroll, had benefited from almost £135,000 of spending since 2009. The payments, which included cash for designer shoes, were signed off as "therapy costs" with some of the money coming from "CB's weekly float".
Former Kids Company donor John Podmore, a trustee of The Pilgrim Trust, said he was "incandescent" upon reading the PWC report. "The car crash just became a motorway pile-up," he said.
It was described by a senior figure in the Cabinet Office as "fairly gobsmacking" and "horrifying and familiar" by one children's services expert, who spent time trying to evaluate the charity for the government.
A Kids Company spokesperson said: "The allegations made to the Charity Commission were not substantiated. It was quite clear that when PWC reported on their findings to the Charity Commission and Kids Company that the evidence they had seen did not validate these allegations. The findings were also shared with the Cabinet Office prior to Kids Company's restructuring plans being agreed.
"This was not a full audit but an intensive investigation looking at hundreds of documents and interviews with key staff. Kids Company was fully transparent and cooperative."
More than £46m of public money was spent on Kids Company.
Meg Hillier, PAC Chair, said: "It is unbelievable that over 13 years taxpayers' money has been given to Kids Company with little focus on what it was actually achieving for the children it was supporting."
The committee will quiz key government officials - former Cabinet Office Permanent Secretary Richard Heaton and Department for Education Permanent Secretary Chris Wormald - on 2 November about their approach.
Register for free to continue reading
Registration is a free and easy way to support our truly independent journalism
By registering, you will also enjoy limited access to Premium articles, exclusive newsletters, commenting, and virtual events with our leading journalists
Already have an account? sign in
Register for free to continue reading
Registration is a free and easy way to support our truly independent journalism
By registering, you will also enjoy limited access to Premium articles, exclusive newsletters, commenting, and virtual events with our leading journalists
Already have an account? sign in