Labour accuses government of squeezing single parents while the rich get tax breaks
Nick Clegg defends the move, urging: 'don't let Labour pull the wool over people's eyes'
James Legge
Saturday 06 April 2013 17:28 Comments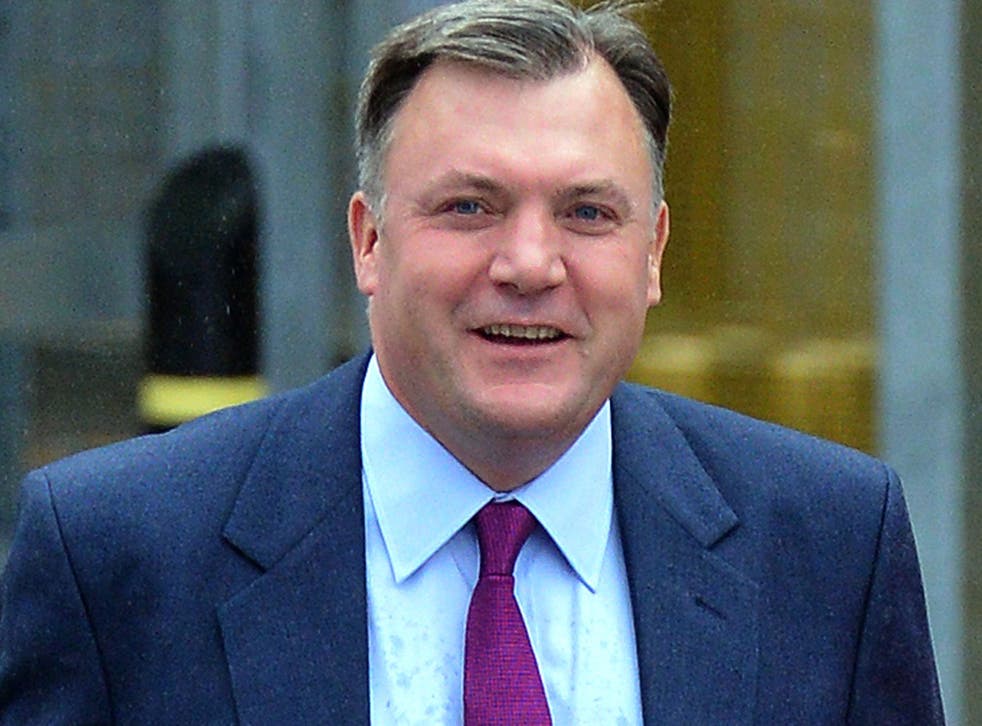 Ed Balls went on the offensive over today's tax changes, saying struggling families will be worse off while the rich are saved tens of thousands of pounds.
Today the personal allowance - the amount under which no one pays any tax - will rise to £9,440, and the top rate of tax - over which people pay 45 per cent tax - will be lowered to £41,450.
According to the Opposition's analysis of figures published by the independent Institute for Fiscal Studies (IFS), a single parent family will be £4,000 poorer on average over the next year.
Overall, Labour claims UK households will be £891 a year worse off on average in the new tax year as a result of cumulative benefits cuts and tax rises.
The Government's controversial decision to reduce the top rate of income tax from 50p to 45p will benefit 267,000 people on more than £150,000, including saving 13,000 earning £1 million an average of £100,000, it added.
Shadow chancellor Ed Balls said: "The whole country will today see whose side this Conservative-led Government is really on and who is paying the price for their total economic failure.
"David Cameron and George Osborne are today giving millionaires an average tax cut of £100,000 while they make millions of pensioners and working people on middle and low incomes worse off.
"These figures show the full picture David Cameron and George Osborne do not want you to see. They reveal that any gains ministers boast about from the rise in the personal allowance are swamped by higher VAT, cuts to tax credits and child benefit.
"Millions are paying more while millionaires pay less."
The Deputy Prime Minister Nick Clegg hit back, insisting the coalition had fixed a "gross unfairness" in the system.
In a "letter from the leader" he told Liberal Democrat supporters: "Of course, the new 45p upper tax rate - down from 50p - is also coming into effect. But don't let Labour pull the wool over people's eyes. They may complain now, but of the 13 years they were in power, the 50p rate was in place for just 36 days.
"In fact, for most of the time their top tax rate was 40p. Not 50p. Not 45p. But 40p - 5p less than now. And under Labour a cleaner would pay a higher rate of tax on their wages than a hedge fund manager selling their shares - a gross unfairness we have fixed."
And Danny Alexander, the Liberal Democrat Chief Secretary to the Treasury, said the Government was delivering big tax cuts for 25 million people, telling BBC Radio 4's Today programme: "My priority as the Liberal Democrat in the Treasury has been to deliver as fast as possible the big income tax cuts for working people and overall to ask the wealthiest to pay more.
"The wealthy are paying more in every year of this government than they did during the entire period Labour was in office."
Register for free to continue reading
Registration is a free and easy way to support our truly independent journalism
By registering, you will also enjoy limited access to Premium articles, exclusive newsletters, commenting, and virtual events with our leading journalists
Already have an account? sign in
Join our new commenting forum
Join thought-provoking conversations, follow other Independent readers and see their replies