'Heartening' that Labour has begun to rebuild trust with Jewish community after antisemitism row, says chief rabbi
Ephraim Mirvis was a staunch critic of former party leader Jeremy Corbyn's handling of antisemitism complaints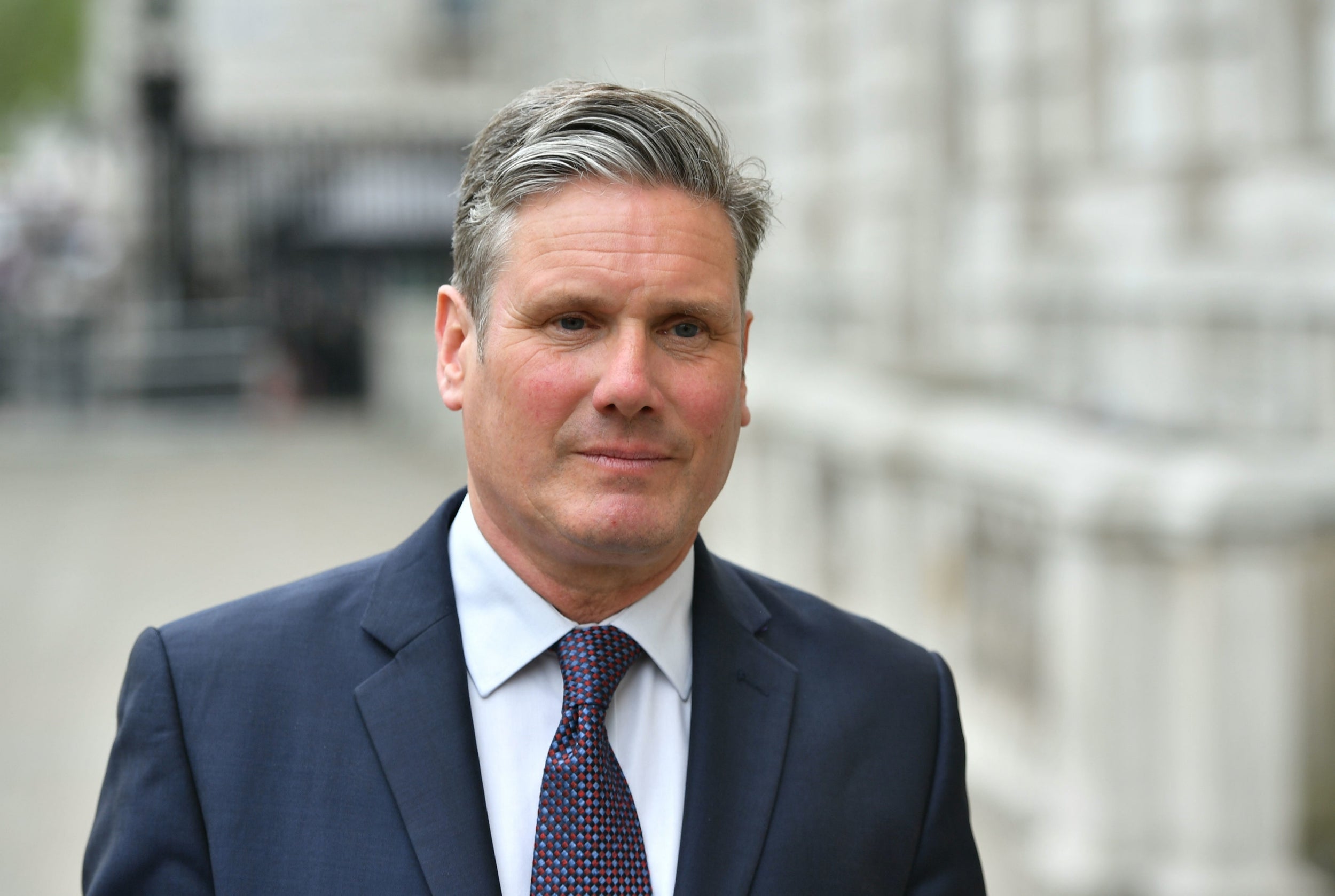 The chief rabbi has said it is "heartening" that work is underway to rebuild the Jewish community's trust in Labour after the antisemitism crisis which has dogged the party.
Ephraim Mirvis ​welcomed Sir Keir Starmer's commitment to rooting out anti-Jewish sentiment in the party after speaking to the new Labour leader to mark Yom Hashoah, the Jewish day of Holocaust remembrance.
Mr Mirvis was a staunch critic of former party leader Jeremy Corbyn's handling of antisemitism complaints, making an unprecedented intervention in the 2019 election campaign when he claimed "a poison sanctioned from the top" had taken root in Labour.
The chief rabbi said: "Thank you to Sir Keir Starmer for his personal call today to convey his solidarity with the Jewish community as we mark Yom Hashoah.
"I welcomed hearing directly of his commitment to take the necessary action to root out antisemitism from the Labour Party as a top priority.
"It is heartening that the task of rebuilding the Jewish community's trust in the Labour Party has begun."
Sir Keir's first act on becoming Labour leader earlier this month was to apologise to Jewish community, as he sought to draw a line under the long-running row over antisemitism in Labour's ranks.
He said it was an "honour and privilege" to speak to the chief rabbi and said he looked forward to "strengthening our ties" with the Jewish community.
Mr Mirvis sparked a major row when he said Mr Corbyn's claims to be tackling antisemitism were a "mendacious fiction", writing in The Times that "a new poison - sanctioned from the very top - has taken root in the Labour Party."
Labour denied the claims, saying Mr Corbyn was a "lifelong campaigner against antisemitism" and that every effort was being made to stamp out prejudice.
It comes as the party was embroiled in a fresh row over a leaked report, which claimed factionality hostility against Mr Corbyn hindered efforts to stamp out antisemitism.
Sir Keir and his deputy Angela Rayner ordered an urgent review into the leak of the 860-page dossier, which had been intended for submission to the Equalities and Human Rights Commission inquiry into Labour's approach to dealing with antisemitism.
The EHRC had been expected to publish its findings on allegations that Labour was institutionally antisemitic in the Spring but the coronavirus outbreak has thrown the timetable into doubt.
Join our commenting forum
Join thought-provoking conversations, follow other Independent readers and see their replies