Labour plans to ban polluting private jets to stop 'billionaires trashing the climate'
'A passenger on a private jet produces ten times the emissions of someone on a regular flight. This simply cannot be ignored'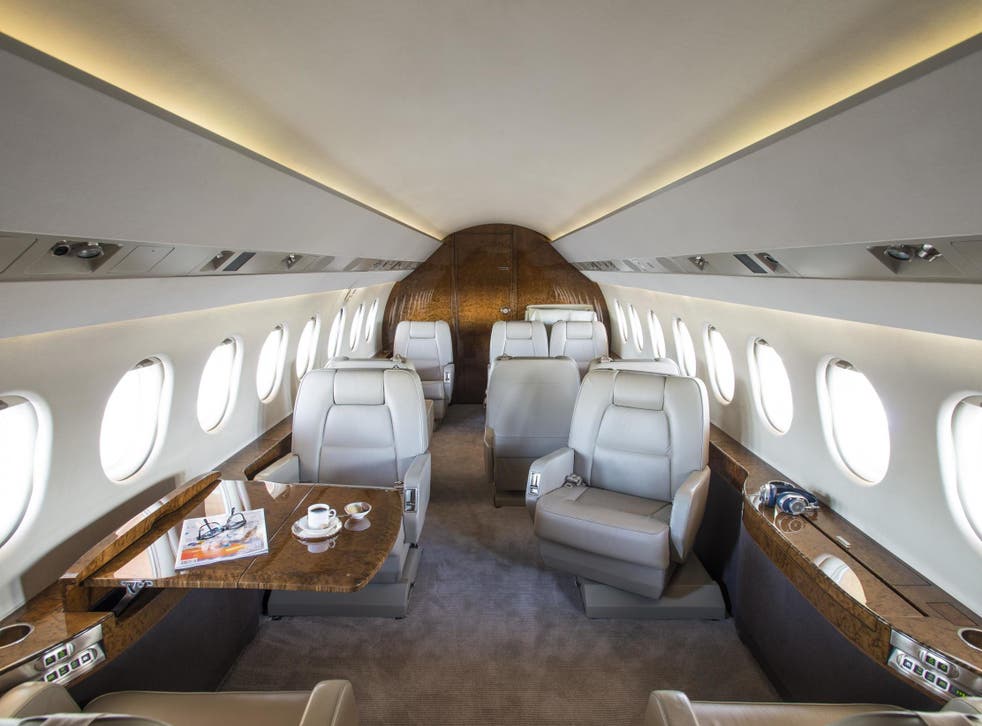 Labour is planning to ban gas-guzzling private jets because they allow "billionaires to trash the climate", the party says.
It will examine "a phase-out date" for private planes powered by fossil fuels if Jeremy Corbyn wins the general election.
The move follows a study finding that a typical journey emits seven times as much greenhouse gas as the same journey in business class on a scheduled airline – and ten times as much as in economy class.
Andy McDonald, Labour's transport spokesman, backed the report, saying it was wrong for the very rich to cause such damage "when it's the rest of us who will suffer the consequences".
"Climate targets cannot be met without curbing pollution from air travel, and a passenger on a private jet produces ten times the emissions of someone on a regular flight. This simply cannot be ignored," he said.
Mr McDonald argued that electric aircraft could replace the private jets currently in use within a few years, with "the right incentives" from government.
"Labour will examine these proposals closely and consult with industry on the introduction of a phase-out date for the use of fossil-fuel private jets," he added.
The report by Common Wealth, a left-wing think tank, found there were 128,000 private jet flights between UK and European airports last year – 6 per cent of British air traffic.
An astonishing 40 per cent carried no passengers because aircraft were simply being "repositioned" for their owners.
Which MPs are standing down at the general election?

Show all 68
The report noted that private jets were "more amenable to rapid electrification" because they tend be small and relatively light, were tests already underway.
Last month, a separate study said that "superemitters" who fly frequently on private jets had carbon footprints up to 300 times bigger than the average person's.
Bill Gates, the Microsoft billionaire who has described his private jet as his "guilty pleasure" and "big splurge", had the biggest carbon footprint of the ten celebrities whose travel habits were examined.
He took 59 flights in 2017, travelling 213,000 miles and producing 1,600 tonnes of carbon dioxide, compared to a global average of less than five tonnes per person.
Labour's stance on private jets forms part of its hopes of putting climate change at the heart of the election campaign, alongside Brexit and ending austerity.
It has already promised to upgrade almost every home in the UK with loft insulation and double glazing to tackle the climate crisis and bring down household bills.
Work to install the energy-saving measures and renewable and low-carbon technologies in nearly 27 million homes by 2030 would create 450,000 jobs and cost the government £60bn, Labour said.
Some £21bn would come from loans to regional energy agencies and £169bn out of savings from household energy bills, with £60bn of additional borrowing.
Join our new commenting forum
Join thought-provoking conversations, follow other Independent readers and see their replies