Labour is considering moving the Bank of England to Birmingham
A report commissioned by John McDonnell has recommended the move as a key part of establishing a 'new economic policy hub' in Birmingham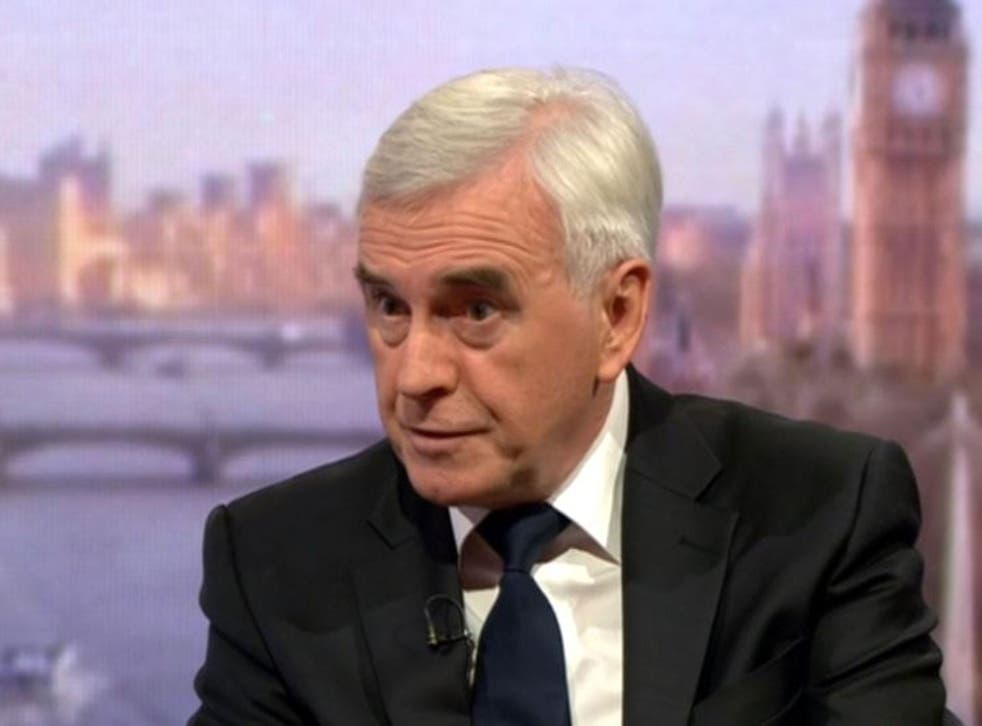 Labour is considering moving the Bank of England to Birmingham as part of plans to rebalance the economy and strengthen the regions.
A report commissioned by Shadow Chancellor John McDonnell has concluded that the Bank's London base is "unsatisfactory and leads to the regions being underweighted in policy decisions".
Part of its recommendations include moving "some functions" to Birmingham.
Labour already plans to create a National Investment Bank and Strategic Investment Board if it wins the general election, which would also be based in Birmingham alongside certain functions from the Bank of England.
"All three, side-by-side, would constitute a new 'economic policy' hub," says the report by consultants GFC Economics and Clearpoint Corporation Management.
Mr McDonnell told the Financial Times the "important report drums home the message that our financial system isn't delivering enough investment across the whole country".
All or part of Channel 4 may also be about to move to Birmingham after Theresa May pledged to move the broadcaster out of London.
Birmingham has played a significant role in recent Conservative strategy to take on traditional Labour voting areas, which is partially down to the efforts of Ms May's ex-chief of staff, Nick Timothy, who is from the city.
The party worked hard to get former John Lewis chief executive Andy Street elected as its first mayor in May this year.
The report also criticises the BoE's Financial Policy Committee, which it claims "is ignoring investment" and "makes no distinction between unproductive and productive lending".
The Bank of England has been in its home on Threadneedle Street in the heart of the City of London since 1734.
Register for free to continue reading
Registration is a free and easy way to support our truly independent journalism
By registering, you will also enjoy limited access to Premium articles, exclusive newsletters, commenting, and virtual events with our leading journalists
Already have an account? sign in
Register for free to continue reading
Registration is a free and easy way to support our truly independent journalism
By registering, you will also enjoy limited access to Premium articles, exclusive newsletters, commenting, and virtual events with our leading journalists
Already have an account? sign in
Join our new commenting forum
Join thought-provoking conversations, follow other Independent readers and see their replies