Brighton conference: Labour MP brands own party a 'laughing stock' for failure to debate Brexit
Jeremy Corbyn avoids conference showdown that could have triggered a pro-EU policy shift - but amid accusations of a 'fix'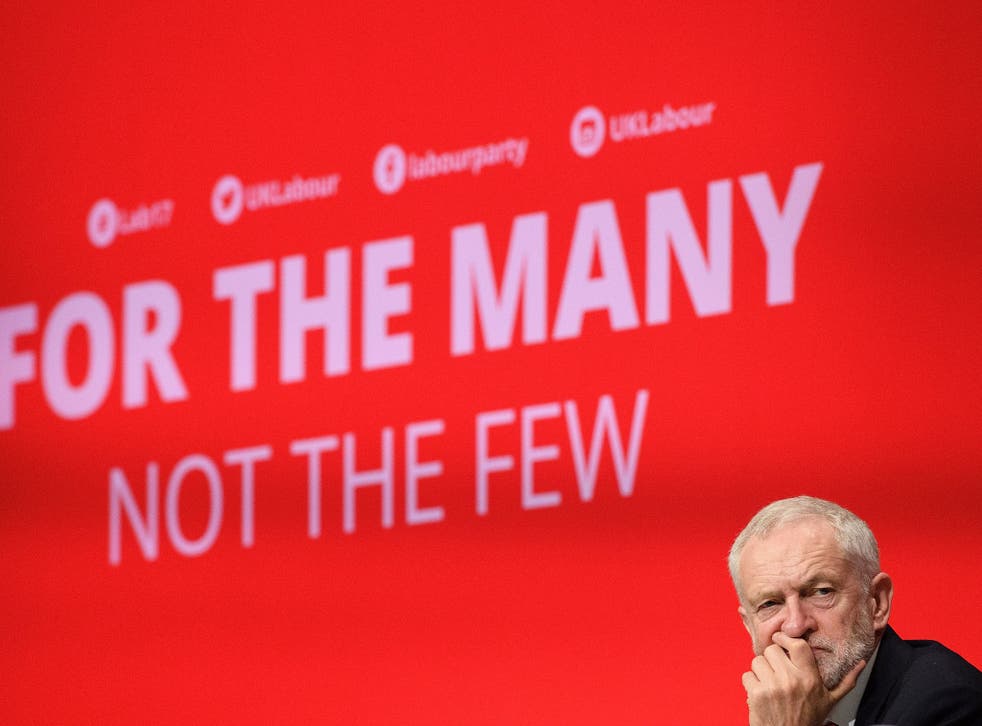 A Labour MP branded her own party a "laughing stock" after its conference voted not to debate Brexit, deciding eight other issues are more important.
In a victory for Jeremy Corbyn, the Labour leadership avoided a conference showdown that could have triggered a pro-EU policy shift in favour of permanent single market membership.
But it came at the cost of accusations of a "fix", after Corbyn-backing Momentum delegates were accused of working behind the scenes to block a vote on Brexit.
The two MPs leading the Labour Campaign for the Single Market immediately hit out at the decision as an embarrassment and a disgrace.
Alison McGovern told The Independent: "We needed to talk about Brexit. It's the biggest issue for our country and will be the biggest issue for whoever is the next government.
"Those who organised against this debate need to ask themselves what they really believe about Labour Party democracy."
And Heidi Alexander, tweeted: "I am gobsmacked. How can @UKLabour not have a full & proper debate on #Brexit policy at #Lab17? We will be a laughing stock."
Nicola Sturgeon, the SNP First Minister, weighed in, calling the decision "an abdication of responsibility".
Instead, the Brighton conference will vote on: housing, social care, the NHS, rail services, workers' rights, investment and growth, public sector pay and the Grenfell Tower disaster.
The eight issues scored more highly than Brexit in the party's "priorities" ballot of party members and trade union affiliates.
The bitterness is likely to linger after the grassroots movement Momentum urged its members to back other proposed motions.
Earlier, Andrew Gywnne, Labour's election chief, warned Brexit divisions could tear the party apart, as he urged activists and MPs to settle their disagreements in a "comradely fashion".
Over the summer, Labour negotiated a united policy to stay in the single market for a transitional period of between two and four years.
The party said it could support permanent membership – but only if the EU agreed to restrictions on free movement of EU citizens.
But 30 Labour MPs have signed an open letter urging the Labour leadership to show "the courage of its convictions" by supporting staying in the single market after the transition.
Asked, at a HuffPost UK event, if he thought Brexit splits could "spill over into a debate which could tear the party in two", Mr Gwynne replied: "It could, if we're not careful."
In TV interviews, both Jeremy Corbyn and John McDonnell sent out mixed messages about the single market membership, supported by an overwhelming majority of Labour supporters.
The Labour leader said he was prepared to listen to his pro-EU members and acknowledged there would be "a lot of movement" by EU workers after Brexit.
However, speaking on the BBC's Andrew Marr programme, he warned staying in the single market could prevent Labour implementing radical policies.
"That has within it restrictions on state aid and state spending. That has pressures on it, through the European Union to privatise rail, for example, and other services," Mr Corbyn said.
Mr McDonnell, his shadow Chancellor, said Labour would be in favour of keeping a form of free movement after Brexit if a "changed single market" could be formed,
But he said it would be "difficult to see" how Britain could stay in the trading bloc because of "exploitative" freedom of movement rules that allow employers to undercut wages.
Register for free to continue reading
Registration is a free and easy way to support our truly independent journalism
By registering, you will also enjoy limited access to Premium articles, exclusive newsletters, commenting, and virtual events with our leading journalists
Already have an account? sign in
Register for free to continue reading
Registration is a free and easy way to support our truly independent journalism
By registering, you will also enjoy limited access to Premium articles, exclusive newsletters, commenting, and virtual events with our leading journalists
Already have an account? sign in
Join our new commenting forum
Join thought-provoking conversations, follow other Independent readers and see their replies