Labour frontbencher calls for fresh Brexit referendum and says general election 'not possible' without Tory support
Shadow culture minister sets himself at odds with party's leadership over remarks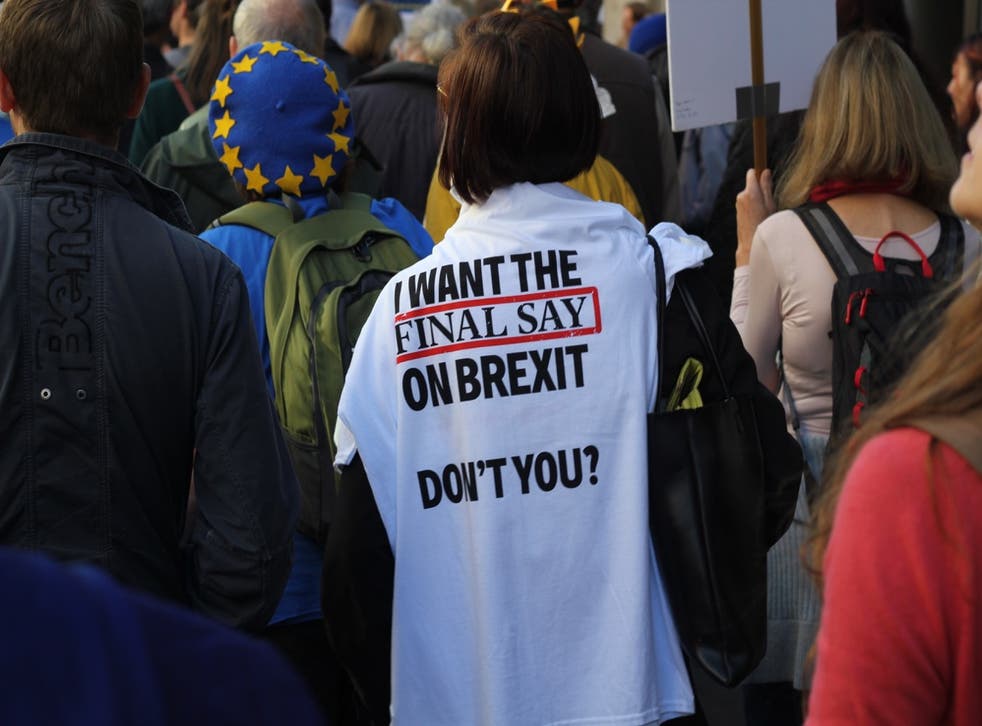 A Labour frontbencher has set himself at odds with the party's official position by calling for a fresh EU referendum as he dismissed a general election as "not possible" without Conservative MPs' support.
The comments from Steve Reed – a shadow culture minister – come just days after Jeremy Corbyn resisted calls to throw his party's weight behind a second vote, saying a referendum could be an option "for the future" but "not an option for today".
Labour's official policy is to fight for a general election should Theresa May's Brexit deal be rejected – and failing that the party has left all options on the table, including campaigning for a People's Vote.
In an article for the Evening Standard, Mr Reed reiterated Labour's opposition to Ms May's Brexit proposals, saying the prime minister had failed to satisfy any of his party's six tests for a deal.
But Mr Reed continued: "The Labour Party agreed that if the deal failed the six tests and if a general election wasn't possible, we would keep all the options on the table including a public vote with remain as an option.
"Cabinet is split, parliament is deadlocked, and a snap election is not possible under the Fixed Term Parliaments Act without Tory support.
"In these circumstances, we must let the people take back control of Brexit and decide our country's future through People's Vote."
Anna Soubry – a leading advocate of a fresh public vote and Conservative MP – welcomed Mr Reed's remarks, saying: "I salute his courage in speaking up for what he believes in – and what represents the overwhelming majority of Labour MPs, Labour members and Labour voters.
"The sooner Jeremy Corbyn and Theresa May also face up to these realities the better."
Responding to questions over Mr Reed's remarks after prime minister's questions, Jeremy Corbyn's spokesman said: "The discussions about what he said and the consequences of that will take place."
UK news in pictures

Show all 50
He added that those conversations would normally take place through the whips' office
The remarks from Mr Reed follow the work and pensions secretary Amber Rudd's admission that "anything could happen" if the prime minister's deal is defeated when it comes to a vote in the Commons.
Ms Rudd undermined the prime minister's threat of "my deal or no deal", saying: "There isn't a majority in the House of Commons to allow that to take place."
Asked if the choice would be a fresh Brexit referendum or leaving with no deal, she replied: "It's my view that the Commons will stop no deal".
And she said, of next month's crucial vote: "If it doesn't get through, anything could happen. The Brexiteers may lose their Brexit."
Register for free to continue reading
Registration is a free and easy way to support our truly independent journalism
By registering, you will also enjoy limited access to Premium articles, exclusive newsletters, commenting, and virtual events with our leading journalists
Already have an account? sign in
Register for free to continue reading
Registration is a free and easy way to support our truly independent journalism
By registering, you will also enjoy limited access to Premium articles, exclusive newsletters, commenting, and virtual events with our leading journalists
Already have an account? sign in
Join our new commenting forum
Join thought-provoking conversations, follow other Independent readers and see their replies