Labour calls on SNP MPs to vote against controversial changes to hunting ban
Whilst SNP MPs would normally stay out of votes in Westminster that don't affect Scotland, Labour MPs say opposition to the reforms should ' not stop at the border'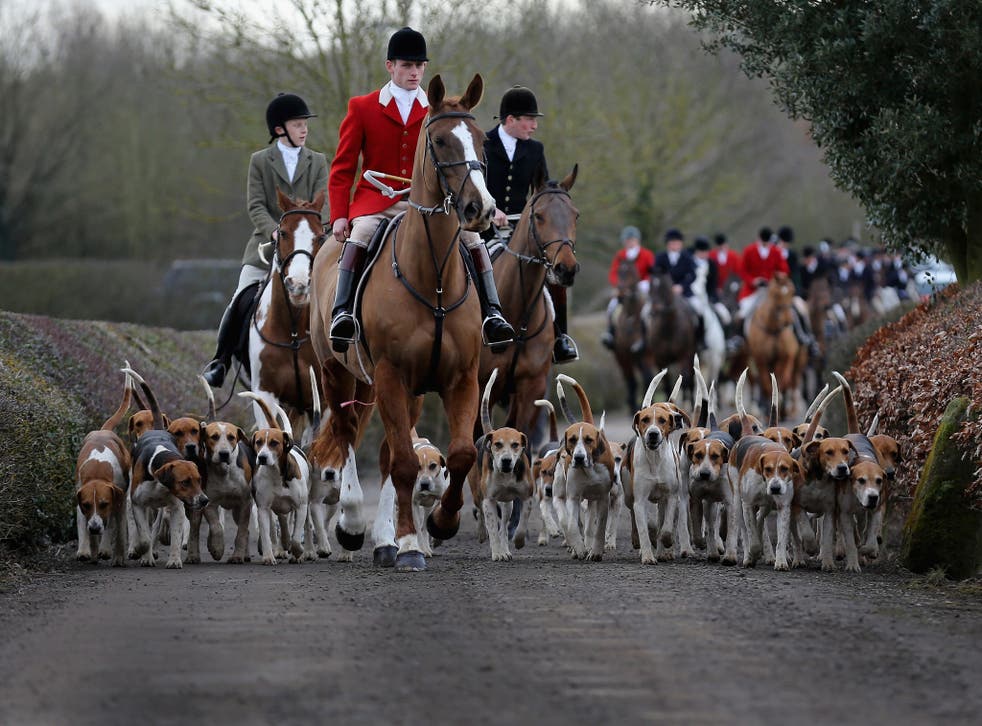 The Labour party is calling on the SNP to vote against plans to amend the law on fox hunting in England and Wales this week.
Tory Ministers have proposed controversial changes to the Hunting Act, which would bring England and Wales back in line with Scotland on using dogs to flush out foxes to be shot.
Labour will oppose the changes in the Commons on Wednesday, but Tory MP's have been given a free vote, meaning Conservative members will not be forced to follow a party line on the issue. With such a slim Tory majority, this means that the actions of the 56 SNP MPs in Westminster could prove crucial to the outcome.
Writing to the SNP's Westminster leader Angus Robertson, Labour frontbenchers Ian Murray and Maria Eagle have called for SNP support.
Shadow Scottish secretary Mr Murray and shadow environment secretary Ms Eagle said: "Many people, including in Scotland, will oppose any move by the Government to water down the existing law in England.
"We are sure you, and members of the SNP group, will have already received representations from constituents and others in this regard. It is important that all of us listen to people across Scotland who have been making their views clear since this vote was announced last week.
"The Labour Party will oppose the changes being put forward by the Government. We know that people across Scotland will want to see strong opposition against the re-introduction of hunting with dogs by the back door. Our resolve against these immoral practices should not stop at the border."

Normally the Westminster-based SNP MPs would refrain from voting on issues which do not affect Scotland, but a spokesman has today said the party will be examining the precise details of the Government's proposals before deciding what to do. It's already been suggested that the SNP might claim the rule changes will affect Scotland, as late plans to include "research and observation" loopholes could include Scots law too.
An SNP spokesman said: "As with all proposals from the UK Government, SNP MPs will decide our position once we have assessed the detail of what is being proposed."
Traditional fox hunting with dogs is illegal across Britain, but in England and Wales, only two dogs can be used to flush out a fox so that a farmer or landowner can shoot it, while in Scotland an unlimited number of dogs can be used.
The bid to change the law in England and Wales has prompted accusations that the Government is resorting to "desperate measures" to sneak fox hunting in through the back door, and that Ministers are misleading the public at large.
Join our new commenting forum
Join thought-provoking conversations, follow other Independent readers and see their replies