Labour: comparing Ed to Wallace isn't damaging our brand...
Andrew Grice
Monday 06 February 2012 01:00 Comments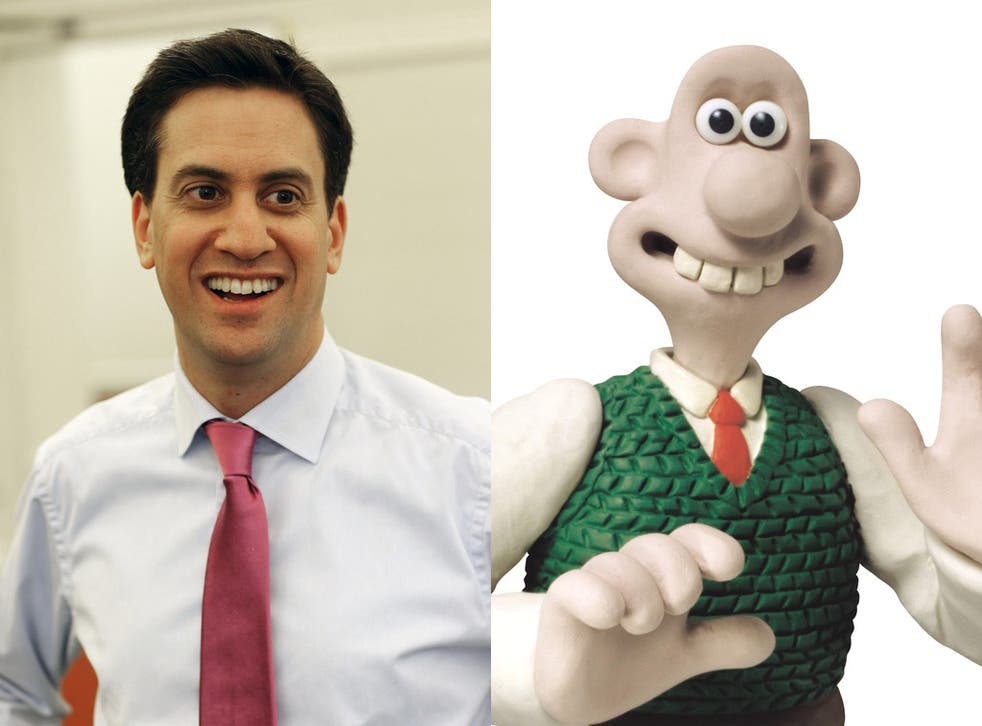 It is bad enough to be called "Red Ed", "Forrest Gump" and "Wallace" from Wallace and Gromit. But for Ed Miliband, things can only get worse. The makers of Wallace and Gromit are worried the Labour leader is damaging their brand.
Senior figures at Aardman Animations will express concern about the repeated comparisons between Wallace and Mr Miliband at a meeting this week. "You have to protect the brand," a spokesman said. Nick Park, Aardman's co-founder, who based Wallace on his former English teacher, has played down fears among staff about the comparisons, saying he is "flattered" by cartoons portraying Mr Miliband as Wallace – an inventor who has a dog called Gromit. Peter Brookes, a cartoonist for The Times, told The Independent on Sunday: "Miliband is being seen as hapless, and that fits the Wallace character."
Labour is taking the comparison in good heart. A party source said yesterday: "Wallace is a man whose sense of decency and pursuit of fairness even in tough times means that he usually prevails in the end."
In a speech to Labour's 2010 party conference, Mr Miliband said: "Wallace out of Wallace and Gromit – I can see the resemblance. Forrest Gump... not so much. And what about Red Ed? Come off it. Let's start to have a grown-up debate in this country about who we are, what we believe and what kind of country we want to build."
Register for free to continue reading
Registration is a free and easy way to support our truly independent journalism
By registering, you will also enjoy limited access to Premium articles, exclusive newsletters, commenting, and virtual events with our leading journalists
Already have an account? sign in
Join our new commenting forum
Join thought-provoking conversations, follow other Independent readers and see their replies