Labour conference: Exclusion of delegates 'like Stalin', says John McDonnell
Former shadow chancellor dismisses leader's vision pamphlet as 'banality after banality'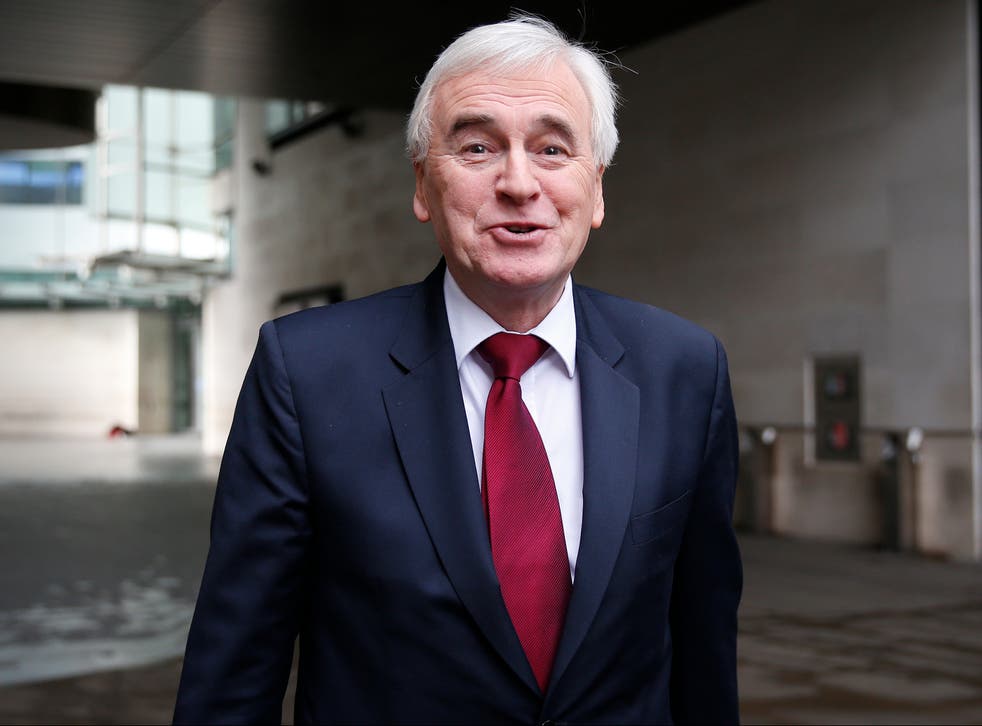 Former shadow chancellor John McDonnell has accused Keir Starmer of behaving like Stalin, after a number of delegates arriving at the Labour conference in Brighton were turned away at the door and told they had been expelled.
Mr McDonnell, a close ally of former leader Jeremy Corbyn, was scathing about the vision for Labour set out by Starmer in a pamphlet this week, describing it as "banality after banality".
And he said the impact of major pre-conference announcements on workers' rights and housing had been undermined by Sir Keir's botched attempt to rewrite the party rulebook to make it more difficult for left-wingers to win the leadership in future.
Speaking to a meeting on the fringe of the Brighton conference, Mr McDonnell hit out at the suspension of delegates over disciplinary issues.
"What I can't stand is delegates turning up to represent their constituencies and being told that they can't be allowed in because they hadn't got the email saying they have been suspended," he said.
"This is insane. Joe Stalin would be over the moon about the way we are behaving at the moment."
UK news in pictures

Show all 50
He welcomed the package of reforms set out in Labour's Green Paper on Employment Rights on the eve of conference, including fair pay agreements for different sectors of the economy and rights to sick pay, holiday pay, parental leave and protection against unfair dismissal from day one on the job.
But he said: "I'm absolutely brassed off that we have spent the last five days talking about the constitution of the Labour Party. We have lost 150,000 members and we are doing this in a way which will lose us more.
"(Deputy leader) Angela Rayner went out to present this yesterday and to go big on the employment rights issue, which will transform people's lives, and the first 10 minutes of every interview was talking about constitutional reform of the Labour Party. It is almost impossible to cut through and it undermines the whole process."
McDonnell called for the urgent delivery of a radical agenda including guarantees of high-quality jobs with union rights, rent controls, the abolition of university tuition fees, bringing private schools into the public sector and a welcome for asylum seekers.
And he won loud applause at the meeting hosted by the Unite union and LabourList website as he poured scorn on Starmer's The Road Ahead pamphlet for the Fabian Society, setting out the principles behind his vision for Labour and the country.
"I've read the 11,500 words," said McDonnell. "We were told there would be 14,000 words. There's two and a half thousand missing - that must be where the politics was.
"The rest of it is banality after banality, it really is."
Labour declined to comment on the suspension of a number of conference delegates on the grounds that disciplinary processes are confidential.
Join our new commenting forum
Join thought-provoking conversations, follow other Independent readers and see their replies