Labour plans to force landowners to sell at hugely discounted price so thousands more council homes can be built
'Radical' proposal would see land being seized from private owners looking to make a big profit and instead used to build new low-cost homes
Benjamin Kentish
Political Correspondent
Friday 02 February 2018 11:29 Comments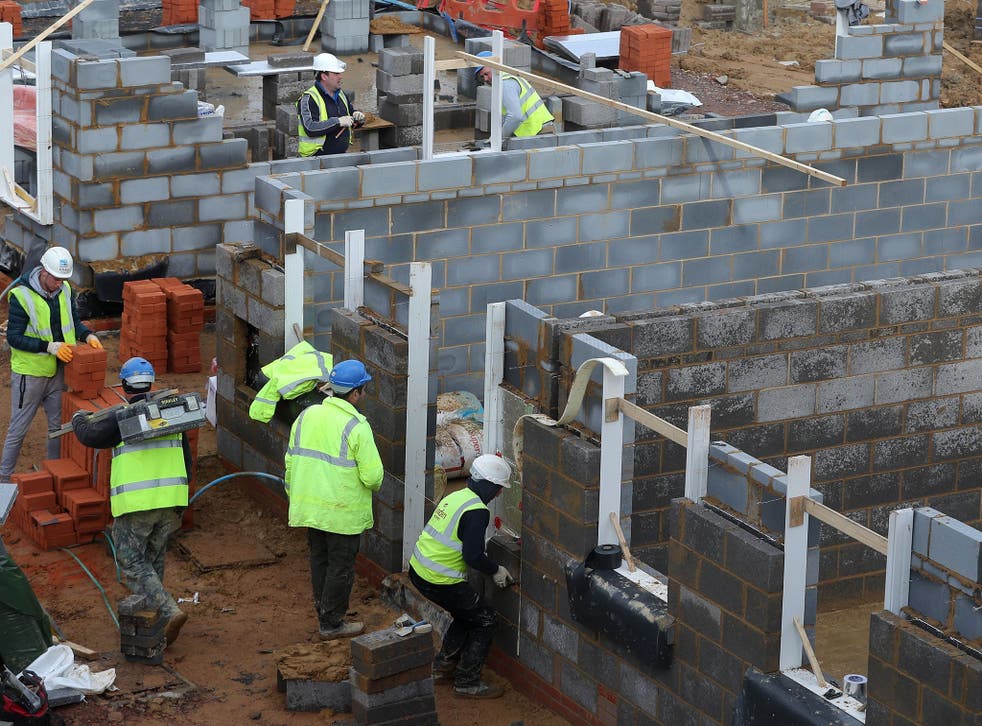 Labour is considering plans to force landowners to sell sites at a knockdown price to cut the cost of building thousands more council homes.
Under proposals drawn up by John Healey, the Shadow Housing Secretary, owners would have to sell their land at its current worth rather than its potential value if planning permission for housing is granted, as happens now.
Labour said the change would lead to cheaper housing and help free up sites for the 100,000 council homes the party has pledged to build per year.
Many smaller house-builders, including councils and housing associations, are currently priced out of buying land for new homes because the cost rockets once a site is known to be of interest for housing.
It means only the biggest property developers are able to afford many of the sites designated for housing, while landowners bank a sizeable windfall that increases the cost of homes.
Mr Healey said a Labour government led by Jeremy Corbyn would look to create a new body called the English Sovereign Land Trust, which would have the power to issue compulsory purchase orders that force owners of larger, undeveloped agricultural and industrial land to sell sites at their pre-planning permission value.
The agency would not build homes itself but would sell on the land it buys, making a small profit to cover general costs and fund future projects.
The proposal emerged from Labour's social housing review, which Mr Corbyn announced last September in the wake of the Grenfell Tower disaster.
The party said the change, which would require amending the 1961 Land Compensation Act, could reduce the cost of building 100,000 council homes a year by more than a third – from £26bn to around £16bn.
A similar policy of seizing land was used to build new towns after the Second World War – the last time the UK built the number of homes a year that the country currently needs.
A site used for agriculture has just 1 per cent of the value of an identical site that has been designated for housing; the former is worth about £20,000 per hectare and the latter more than £2m.
The world's least affordable cities for housing

Show all 10
Mr Healey said: "Rather than letting private landowners benefit from this windfall gain – and making everyone else pay for it – enabling public acquisition of land at nearer pre-planning-permission value would mean cheaper land, which could help fund cheaper housing.
"The principle behind this idea is simple: the additional value of land publicly created by the granting of planning permission should flow to the local community rather than just as windfall profit to big developers, landowners and land agents."
The proposal is likely to be strongly opposed by landowners, many of whom rely on "land banking" to generate sizeable profits. This involves buying up land at cheap prices, waiting until it becomes of interest for housing and then selling it on at a price many times the original cost.
Land ownership has become a reliable cash cow for pension funds and other investors, who could mount a legal challenge if Labour's policy is introduced.
Earlier this week, Sajid Javid, the Housing, Communities and Local Government Secretary, said he was prepared to take a more "muscular" approach to landowners who hoard sites that could be used for housing.
He told The Times: "We've got a housing crisis. We've got no time for anyone who is just anti-development for the sake of it.
"If you are nimby, the Government is not going to be your friend. We are on the side of people who want more homes."
He added: "There is definitely some hoarding of land by developers... The Government needs to play a more active, more muscular role."
Register for free to continue reading
Registration is a free and easy way to support our truly independent journalism
By registering, you will also enjoy limited access to Premium articles, exclusive newsletters, commenting, and virtual events with our leading journalists
Already have an account? sign in
Join our new commenting forum
Join thought-provoking conversations, follow other Independent readers and see their replies