Labour plans to give party members greater control 'hang in the balance', warns Momentum founder Jon Lansman
Exclusive: veteran left-winger warns party 'must not forget the duplicitous behaviour of the NEC during the second leadership election''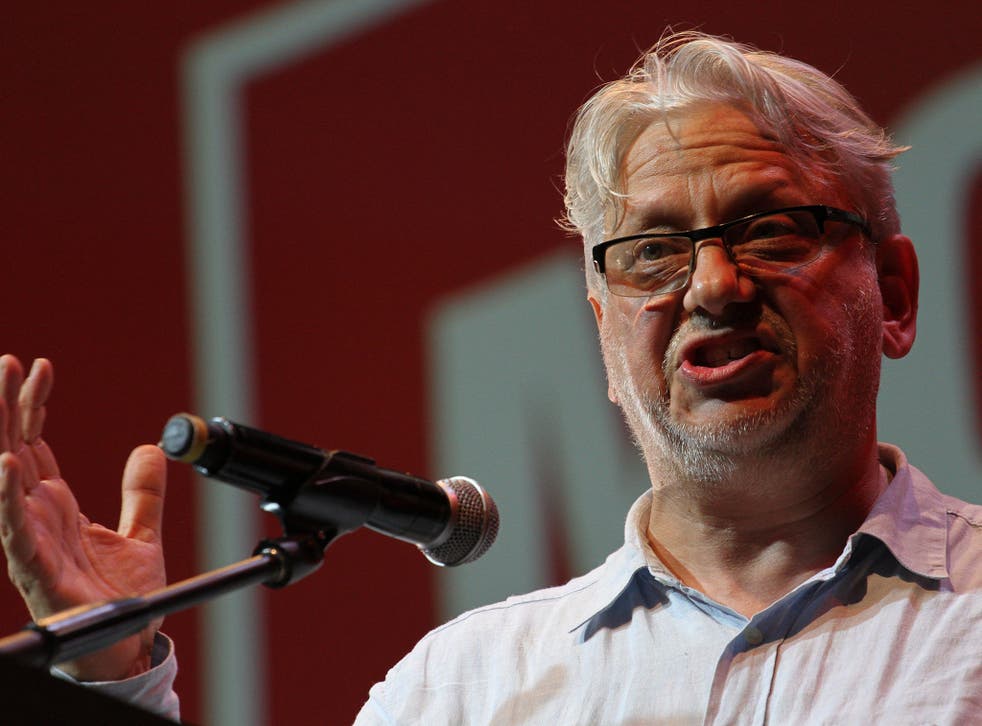 Plans to put Labour's membership in greater control of the party and change the way future leaders are elected "hang in the balance", the Momentum founder Jon Lansman warns today.
The veteran left-winger and close ally of Jeremy Corbyn also hit out at past "duplicitous" actions of the party's governing body when some members attempted to prevent the Labour leader automatically securing a place on leadership ballot in 2016.
In remarks coinciding with the opening of this summer's National Executive Committee (NEC) elections, Mr Lansman told The Independent that key proposals put forward in a "democracy review" - a crucial overhaul of Labour's rulebook – could end up coming "down to a single vote".
Proposals include diluting the power of MPs in future leadership contests by reducing the threshold needed by candidates from the parliamentary party, which would give a left-wing candidate a greater chance of making the ballot.
Other plans put forward in the review undertaken by Mr Corbyn's former political secretary Katy Clark, include increasing member and trade union representation on the NEC and reforms to the selection procedures for MPs.
While it is expected Mr Corbyn will retain his majority on the NEC when the election results are announced on 30 August and be able to pass the reforms from the governing body to floor of Labour's annual conference in September, Mr Lansman warned against being complacent in the coming weeks.
"The importance of these NEC elections cannot be exaggerated," he said. "We must not forget the duplicitous behaviour of the NEC during the second leadership election."
He continued: "They tried to keep [Mr] Corbyn off the ballot, banned tens of thousands of members from voting and had the cheek to charge 180,000 new members £25 to vote."
"It's clear the NEC can work for or against the membership, and at the moment it's very finely balanced.
UK news in pictures

Show all 50
"The democracy review hangs in the balance. Key measures could come down to a single vote, and we can't let further reform be endangered by not taking this election seriously."
In total, nine positions are up for grabs on the 39-member body and ballot papers will be sent to paid up members of the party from Thursday.
Mr Lansman added: "It is clear we're on the right track. While many social democratic parties across the continent are withering away and scrabbling for answers, Labour is ahead in the polls and has more members than at any time in its history.
"This is because of our bold socialist vision, and our commitment to build a different kind of political party."
Register for free to continue reading
Registration is a free and easy way to support our truly independent journalism
By registering, you will also enjoy limited access to Premium articles, exclusive newsletters, commenting, and virtual events with our leading journalists
Already have an account? sign in
Register for free to continue reading
Registration is a free and easy way to support our truly independent journalism
By registering, you will also enjoy limited access to Premium articles, exclusive newsletters, commenting, and virtual events with our leading journalists
Already have an account? sign in
Join our new commenting forum
Join thought-provoking conversations, follow other Independent readers and see their replies