Labour spending plans: Ed Balls dismisses 'dodgy Tory dossier' on £21bn pledges
Ed Balls describes Chancellor's 82-page document listing Labour's new spending promises as 'riddled with untruths and errors'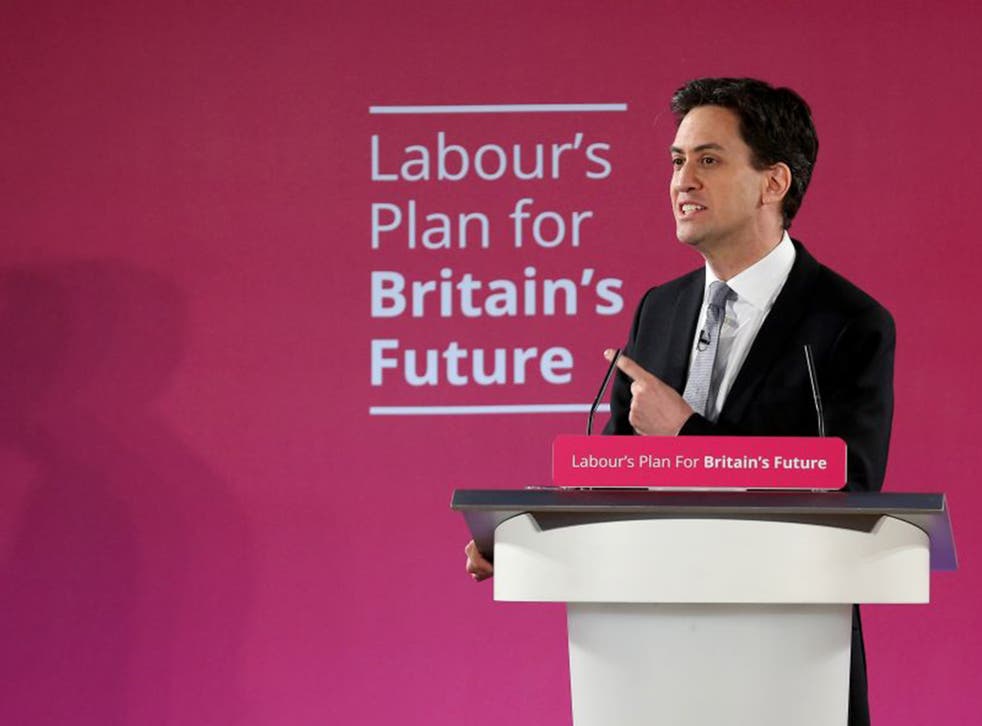 Labour leaders claimed the Conservatives' opening shot in the general election campaign had backfired as they dismissed George Osborne's assertion that they have run up £20.7bn of unfunded spending pledges.
The Chancellor warned that a Labour government would create economic chaos as he published an 82-page dossier listing £18.074bn of new spending promised by Labour; £5.189bn of cuts Labour would reverse and £2.517bn of revenue they would raise. He claimed that would result in £20.746bn of unfunded spending in the 2015-16 financial year if Labour wins power.
Mr Osborne, flanked by four Cabinet colleagues, told an election-style Westminster press conference that Labour's policy proposals would require the equivalent of an extra £1,119 of borrowing for every household.
But on a day of frantic claims and counter-claims, Labour last night rushed out its own dossier condemning the Tory document as "a litany of errors and smears". It accused the Tories of converting criticism of Coalition spending cuts by Opposition frontbenchers into firm pledges to reverse them which have not been made.
Labour denied Tory claims that it would:
Reverse £3.3bn of cuts to local government
Lift the 1 per cent cap on public sector pay rises
Ban food waste from landfill sites at a cost of £477m
Overturn £83m of cuts to the Arts Council 
Boost spending on cycling by £63m
Give the Green Investment Bank £3.7bn of borrowing powers, which Labour says is Mr Osborne's own policy when debt falls
Spend an extra £1.36bn on ensuring GP appointments within 48-hours, which Labour says would be funded by its £2.5bn NHS cash boost.
Although some costings were made by politically neutral Treasury civil servants, Labour claimed they were responding to questions by Tory advisers.
Experts' predictions for the general election

Show all 10
Ed Balls, the shadow Chancellor, said: "This dodgy Tory dossier is riddled with untruths and errors on every page. It isn't an impartial exercise but a political smear based on false assumptions made by Tory advisers, including dozens of claims which are not even Labour's policies."
But Mr Osborne said his dossier showed that Labour had "not demonstrated the fiscal discipline or economic competence that earns an opposition the credibility to form a government".
Tory sources admitted that 14 of the Labour pledges costing £3.1bn were based on "sensible calculations and assumptions" by the Tories. But they insisted that the other 94 pledges costing £17.6bn were based on official costings of Labour's plans or Labour's own figures.
Ed Miliband promised a campaign based on "hope not falsehood" as he launched Labour's election effort in Manchester. Party activists reacted angrily when Norman Smith, the BBC's assistant political editor, suggested Labour had "gone negative" on the NHS. Supporters branded Mr Smith a "pillock" and told him to "go back to London". But Mr Miliband intervened to defend Mr Smith's right to ask his question.
Register for free to continue reading
Registration is a free and easy way to support our truly independent journalism
By registering, you will also enjoy limited access to Premium articles, exclusive newsletters, commenting, and virtual events with our leading journalists
Already have an account? sign in
Register for free to continue reading
Registration is a free and easy way to support our truly independent journalism
By registering, you will also enjoy limited access to Premium articles, exclusive newsletters, commenting, and virtual events with our leading journalists
Already have an account? sign in
Join our new commenting forum
Join thought-provoking conversations, follow other Independent readers and see their replies