Labour drops its opposition to Tory EU referendum plans
Acting leader Harriet Harman said the party would now support the bill
Oliver Wright Comments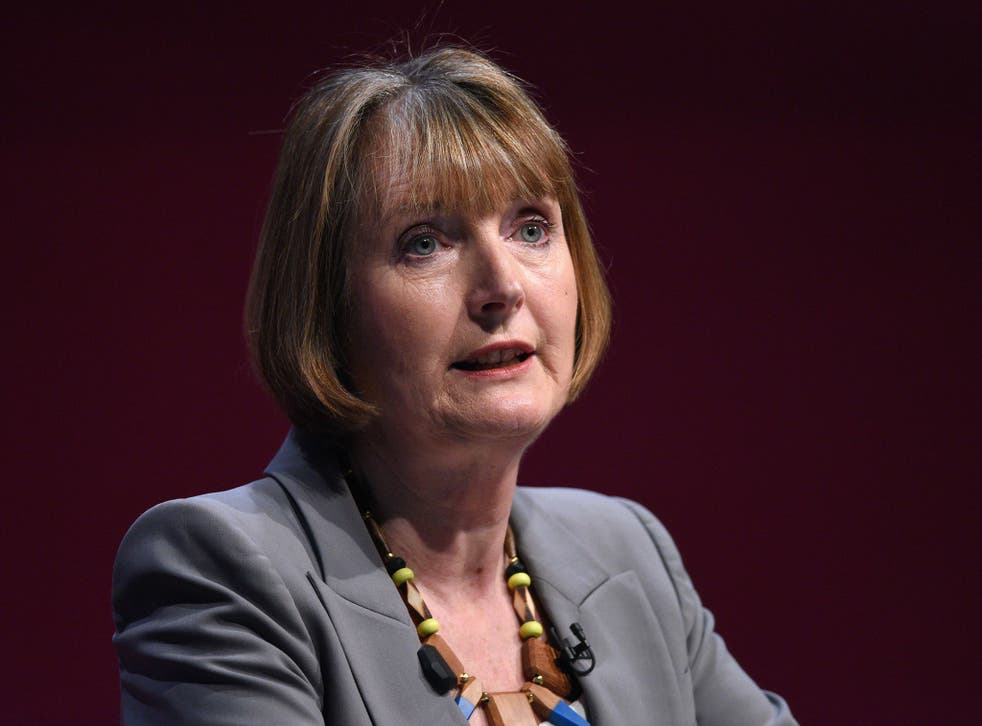 Labour has dropped its election opposition to Conservative plans to hold a referendum on Britain's EU membership, Harriet Harman has confirmed.
Labour's acting leader said Labour would now support David Cameron's planned referendum bill, clearing a path for a UK-wide ballot by the end of 2017.
The move marks an abrupt about-turn for Labour after Ed Miliband made opposing a referendum a key part of his election campaign and was praised by the former Labour Prime Minister Tony Blair for doing do.
Speaking on the BBC Ms Harman made clear that Labour fully support a yes vote in the referendum and warned the UK would just be a "small country" outside the EU.
But she said the party shared some of Mr Cameron's concerns about the need for change and reform Europe.
"I think that we have got the same concerns that you should contribute into the benefits system before you take out," she told BBC1's Andrew Marr Show.
"We have got additional concerns about making sure there is not underpayment of the minimum wage and that there is a living wage so that people don't feel undercut in their workplace in terms of pay."
But stressing the economic and political importance of remaining within the EU, she said: "If we were outside of Europe we would be a small country, outside of those big, continental building blocks around the globe.
"It is not inconsistent to say that our future is better in Europe than outside of Europe, but we want to see Europe change not only for this country but because all around Europe they have got to address the question of people feeling that Europe is too centralised, insufficiently accountable and insufficiently in touch.
"So it's perfectly possible to want to remain in a situation but to want it to change."
Ms Harman warned that the referendum should not coincide with other elections scheduled to take place, such as those in Wales and Scotland next May.
"It's a big constitutional issue on its own and it needs that separate consideration," she said.
Business Secretary Sajid Javid said he remained confident Britain would secure the changes it desired, including limiting access to in work benefits and tax credits.
What does five more years of the Tories mean for Britain?

Show all 8
He told the BBC: "The fact we're having this referendum that the British people have voted for - a straightforward in-out referendum before the end of 2017 - I think helps to concentrate the minds now of our European partners, so they will take us seriously on these issues.
"I think we've already seen the start of that process. We're not pretending it's going to be easy, we're going to need some patience but I think we'll get there."
Register for free to continue reading
Registration is a free and easy way to support our truly independent journalism
By registering, you will also enjoy limited access to Premium articles, exclusive newsletters, commenting, and virtual events with our leading journalists
Already have an account? sign in
Join our new commenting forum
Join thought-provoking conversations, follow other Independent readers and see their replies