Momentum urges Corbyn back four-day working week among other 'radical' policies it wants Labour to adopt
Move marks major shift for grassroots organisation which will now lobby for policies beyond Labour's blueprint for government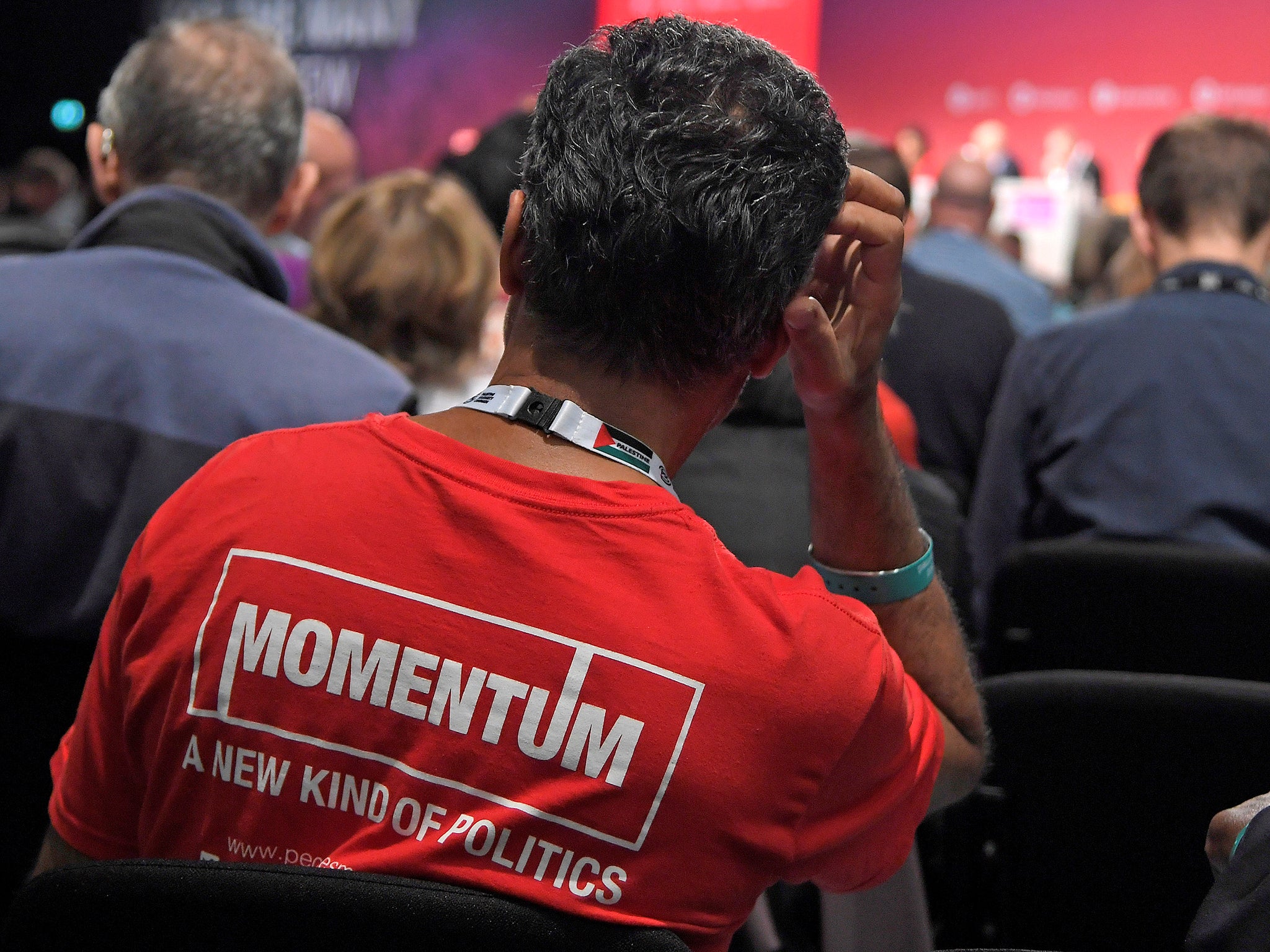 The Jeremy Corbyn-backing organisation Momentum has today demanded Labour adopt a more "radical" agenda, including a four-day working week and abolition of all immigration detention centres.
In a major shift in direction for the grassroots movement – set up in the wake of Mr Corbyn's first leadership victory – it will now publicly lobby for policies that go beyond Labour's existing blueprint for government.
Until now, the 40,000-member movement has concentrated on defending the Labour leader, and calling for changes to internal party democracy, including lowering the MPs' threshold in future leadership contests.
The group also admitted it was a response to the formation of deputy leader Tom Watson's Future Britain Group within Labour, which "many suspect will try to water down or block" some of the party's most radical policies.
Mr Watson's group first meeting in Westminster attracted dozens of Labour politicians, and at the meeting Neil Kinnock, the former leader, said the party should push for "democratic socialist values" that "achieve possible and affordable policies".
"Radical and transformative policy can't come only from the halls of Westminster," said Momentum spokesperson Becky Boumelha. "It must come from and draw upon the collective wisdom of Labour's half a million members, who live and work in every community across the country.
"This is especially true when Tom Watson's new group of MPs are intent upon watering down and blocking Labour's most transformational policies."
She added: "Labour's manifesto in 2017 was groundbreaking, and showed there is widespread support for common-sense socialism. But now we must build on this success and go further."
Ahead of Labour's annual conference in the autumn, Momentum said it had thrown its weight behind policy motions, which include the introduction of a four-day working week, the abolition of all migrant detention centres, and a "green new deal" – aiming for Britain to go zero carbon by 2030.
It will use its campaigning strength over the summer months and attempt to persuade Constituency Labour Party (CLP) groups across the country to back the radical measures.
So far, Momentum has not adopted a formal Brexit policy distinct from the Labour leadership and currently backs the agreed conference resolution to keep all options on the table, including a Final Say referendum.
Ms Boumelha added: "These are the kind of policies we need to fundamentally reshape our society, irreversibly shifting wealth and power towards the working class and laying the groundwork for a society that works in the interests of the many, not the few.
"Momentum defended Corbyn when his leadership was under threat. Now Momentum will defend and extend the most transformational parts of Labour's programme, supporting members to pass policy at conference and build on Labour's 2017 manifesto."
Toby Barnes, a co-founder of the Labour for a Green New Deal campaign, added: "With little more than a decade to prevent catastrophic climate breakdown, we need a wholesale transformation of every aspect of the economy.
"Our campaign provides an opportunity for Labour members to lead a radical reconstruction of our country from the ground up. With Momentum putting its weight behind these motions, a transformative policy agenda is in sight. It's now down to Labour Party members to make it a reality at conference this year."
Join our commenting forum
Join thought-provoking conversations, follow other Independent readers and see their replies